Princess Eugenie — cousin of Princes William, Harry and George — got married yesterday and I have just regained consciousness after her sheer beauty knocked me out cold.
Euge is ninth in line of succession to the British throne and she married some bloke who used to run a popular nightclub.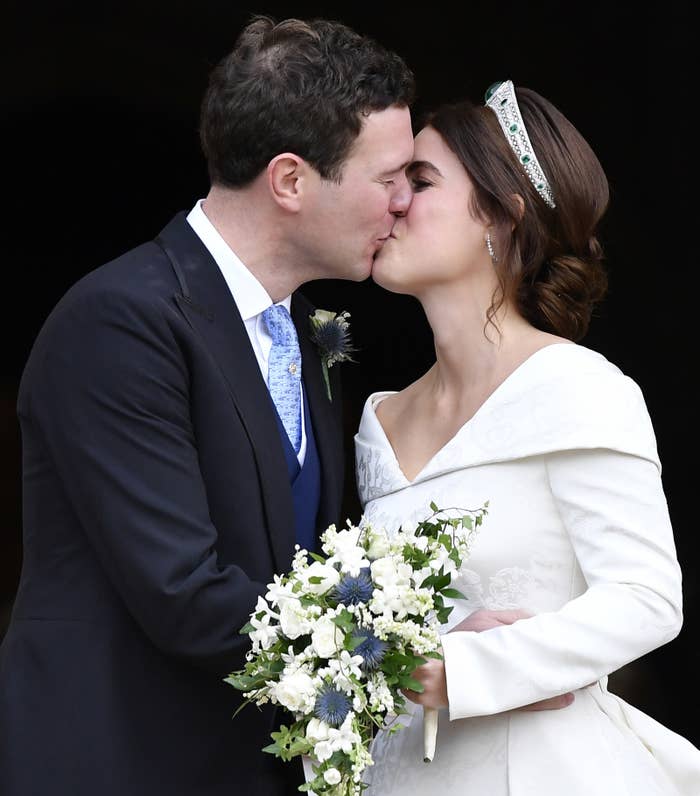 But some people (hi 🙋🏻‍♀️) are suckers for a royal wedding and loved the jewels and Princess Charlotte as a flower girl. My favourite part though was seeing Prince Andrew earn his keep.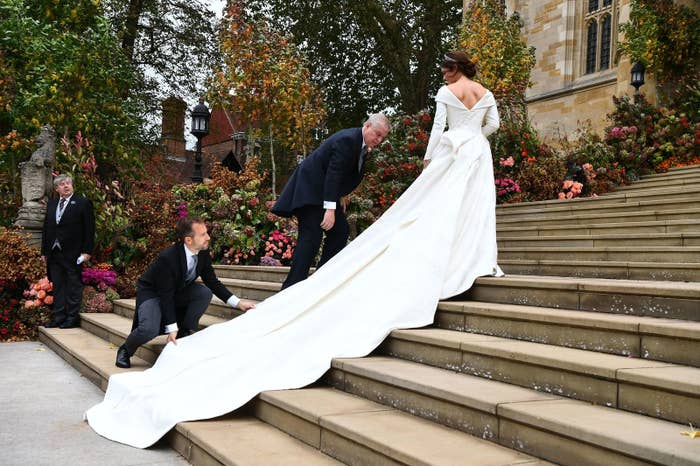 Not only did the Duke of York do a great job as father of the bride-slash-unofficial bridesmaid but he appeared more enthusiastic than a fashion intern at Vogue.
Even as the couple were leaving their reception hours later, Old Mate was still on "watch my train" duty.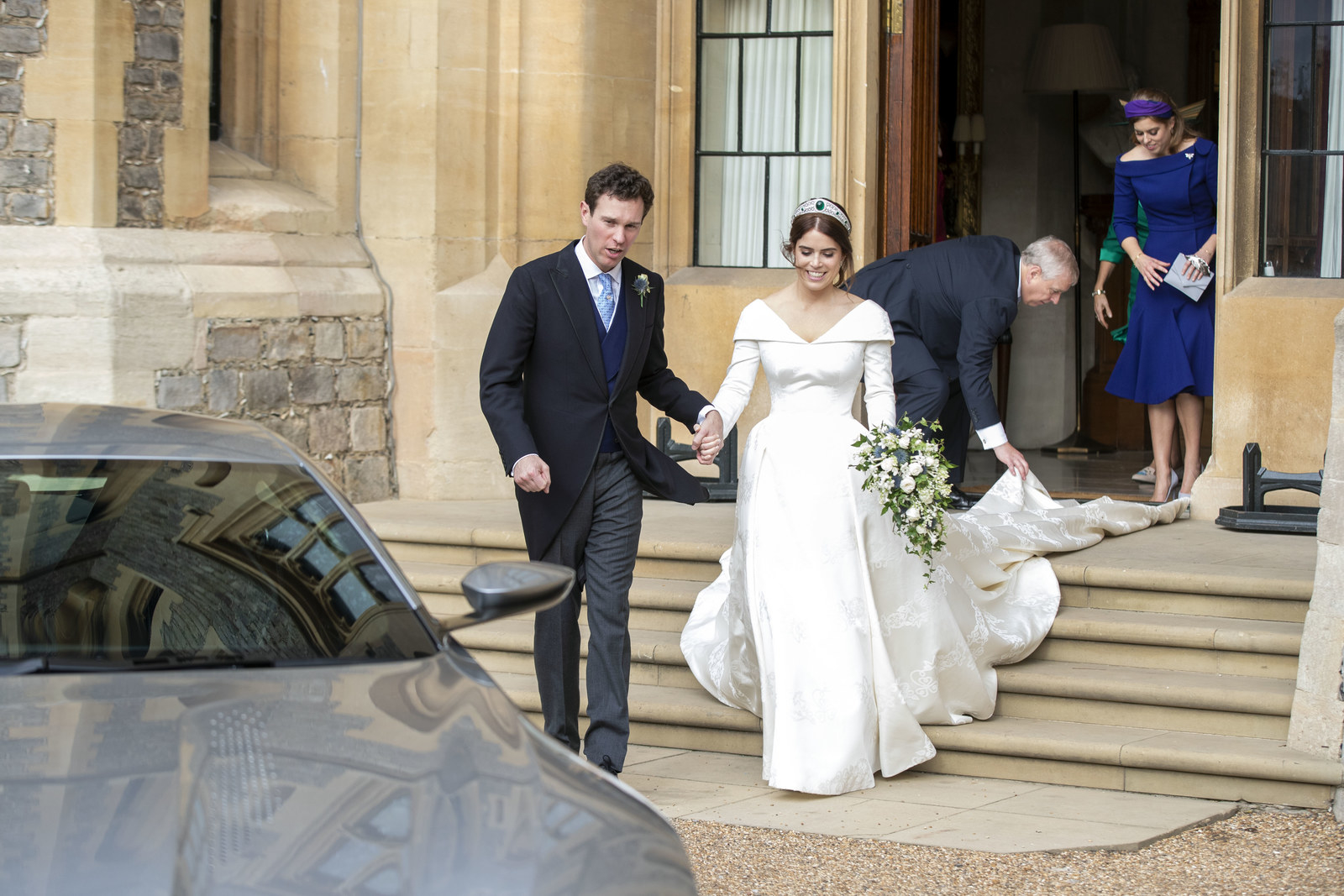 Look at that level of concentration.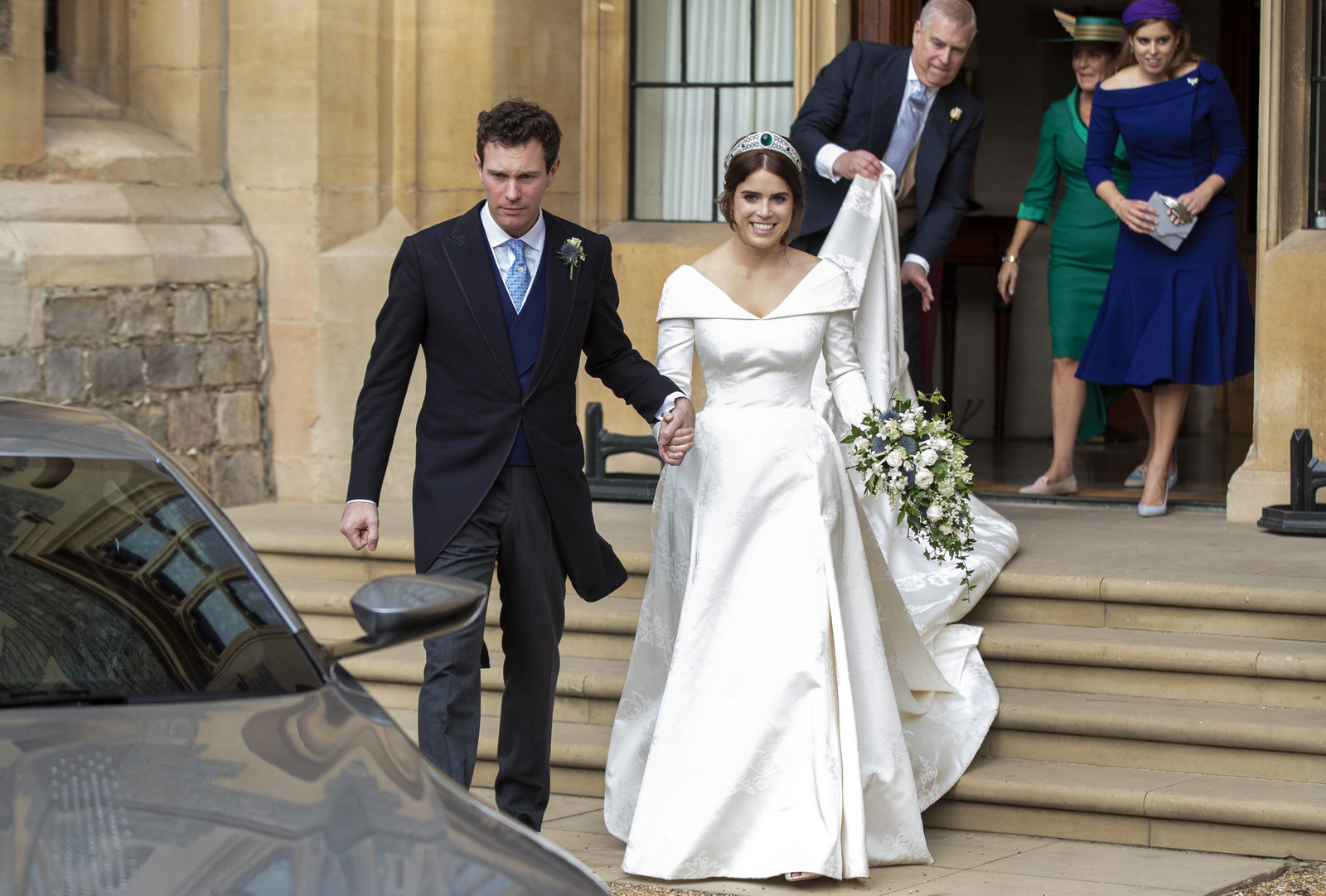 Look at that commitment.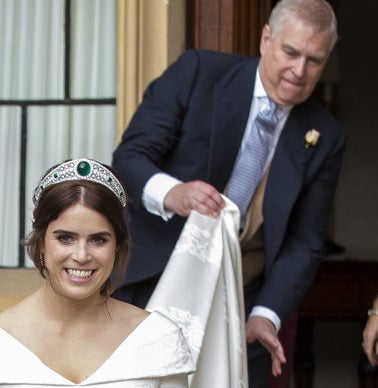 And look at the furrowed brow as all that silk, cotton and viscose blend jacquard is crumpled into a ridiculously small Aston Martin coupe.