David Pocock, widely considered to be one of the world's best rugby union players, married his long-term partner Emma over the weekend.
Despite holding a commitment ceremony back in 2010, the couple pledged to not marry until same-sex marriage was legalised around the country.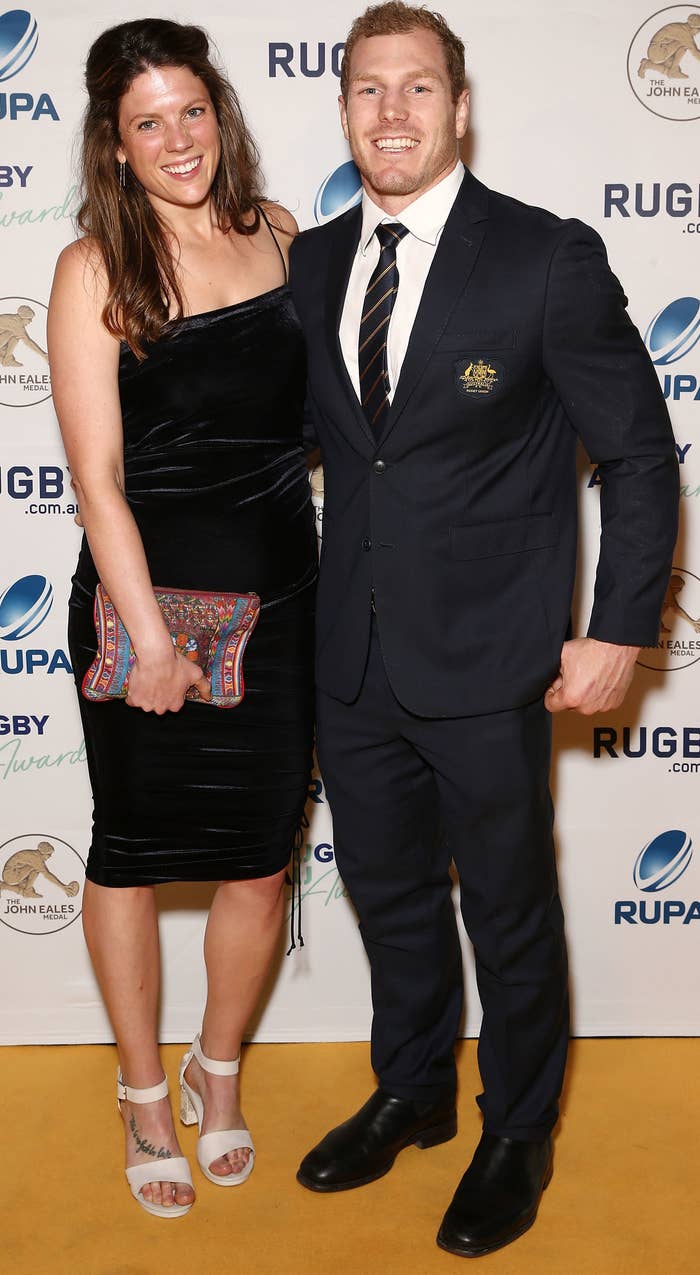 Well, a year on since Australia voted yes, their nuptials have taken place. The wedding was low-key and I am high-key obsessed.
They got married in the bush, with no bullshit bunting or expensive wedding dress and announced it with a simple caption on social media: "Married my best mate yesterday".
The bride wore sneakers, the Veja's ones that Meghan Markle wears, and instead of a bouquet she helped carry an esky.
Putting a ring on it caps off an exciting couple of years for the pair who usually busy themselves campaigning for issues like the need for a carbon tax.
These two are the sporty/political John and Chrissy and this latest news makes my eyes wet. Congratulations civic-minded humans!