Because horse racing isn't scary enough, a gentleman called Marwan Koukash has proclaimed that should his thoroughbred steed win today's Melbourne Cup, he's going to strip.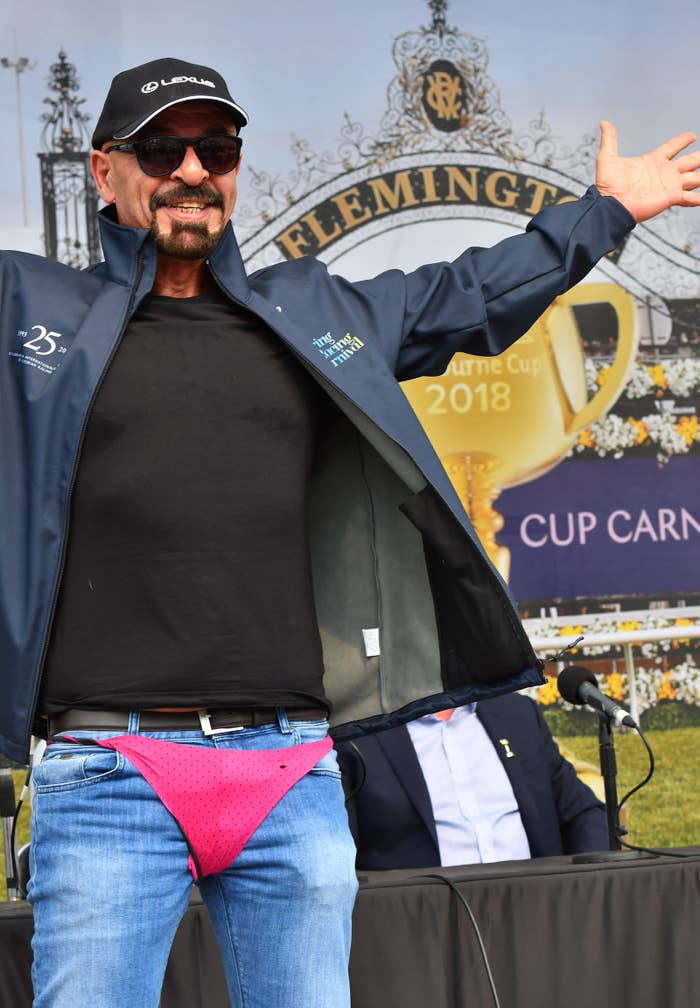 "I will — and no one here is going to stop me, even with the threat of a ban for life — I'm going to strip down to my g-string, keep my tie and my shoes, and I will get up and receive the trophy," Koukash said.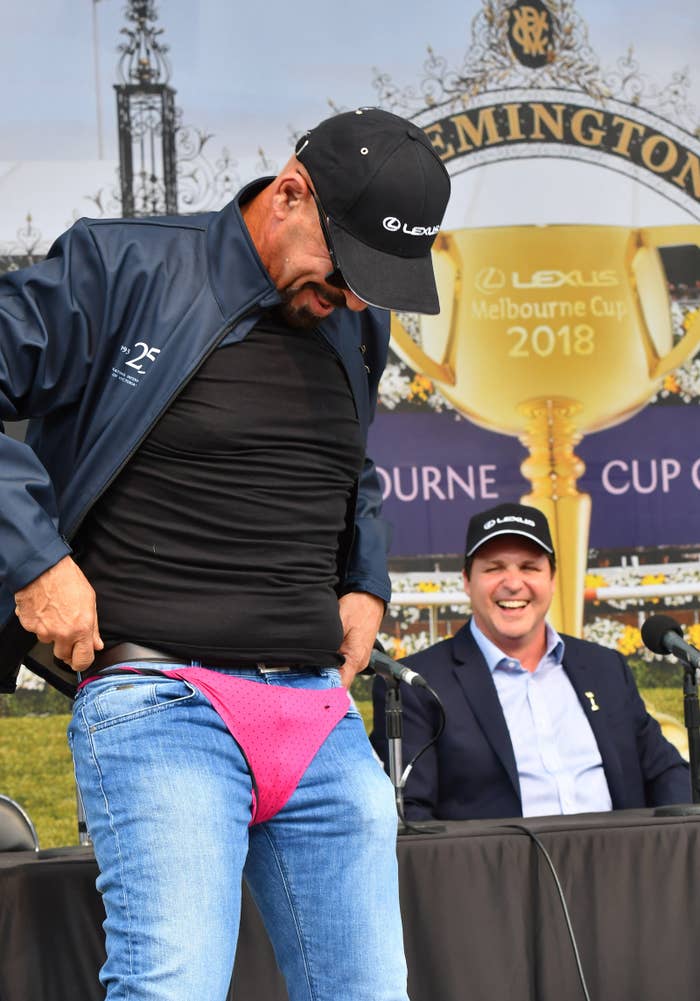 "When we win — not if we win, when we win — Flemington will see the most colourful presentation than it's ever had before and is unlikely to ever have it again," he added.
Dr Koukash is the owner of a horse called Magic Circle and it's, like, second favourite to win. The British billionaire said that he's been training and has lost 25kgs in the past year so he "looks very desirable now".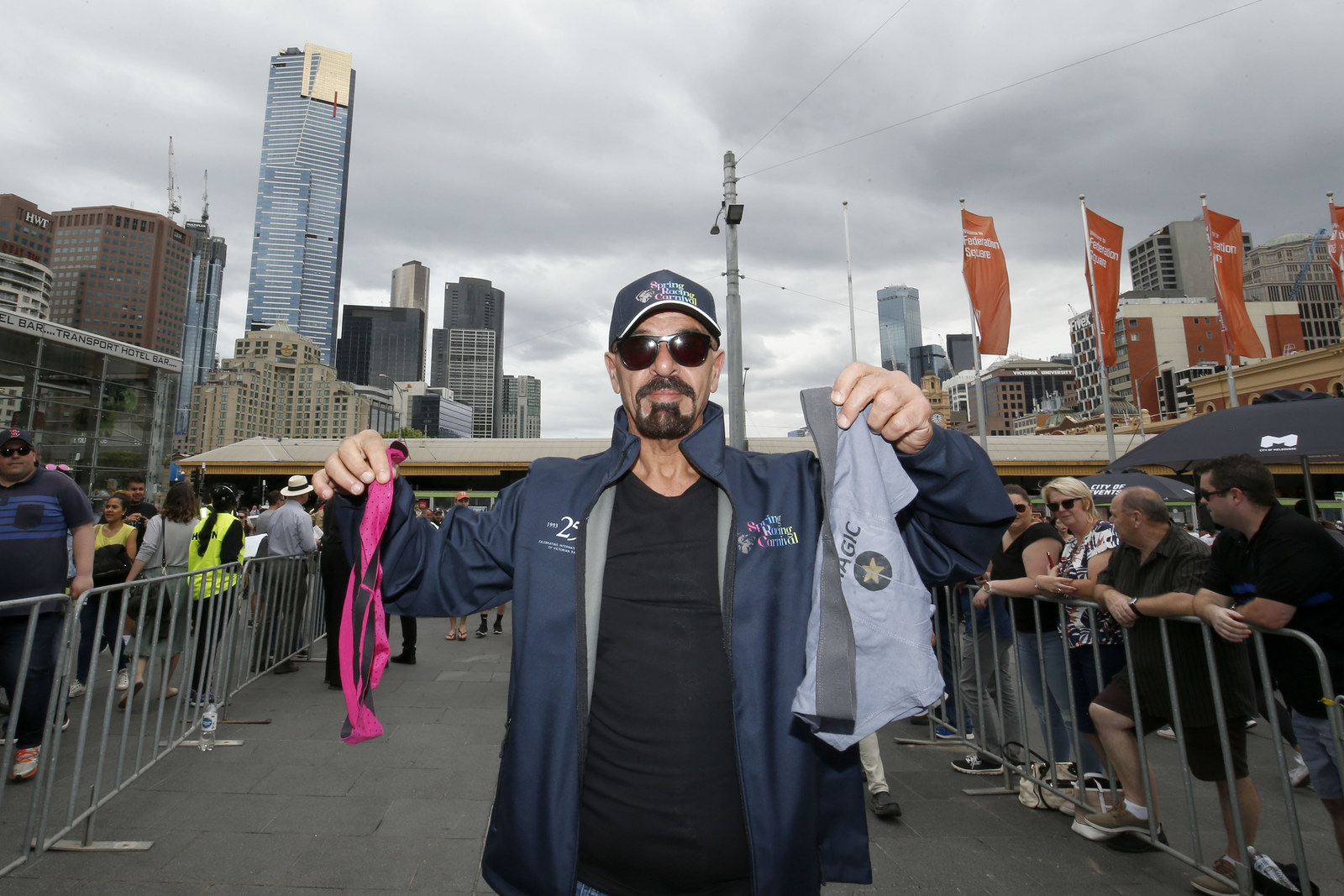 "My wife will probably end up divorcing me, but listen, it's easier to find a new wife than win the Melbourne Cup," he said.
This idea seems about as bright as this now infamous Cup day brain fart.