Meghan Markle Playing Netball Confirms She Really Is The Wing Attack Of The Royal Family
"If you need! If you need!"
Meghan Markle, an American who married into the British royal family, was introduced to the great game of netball this week.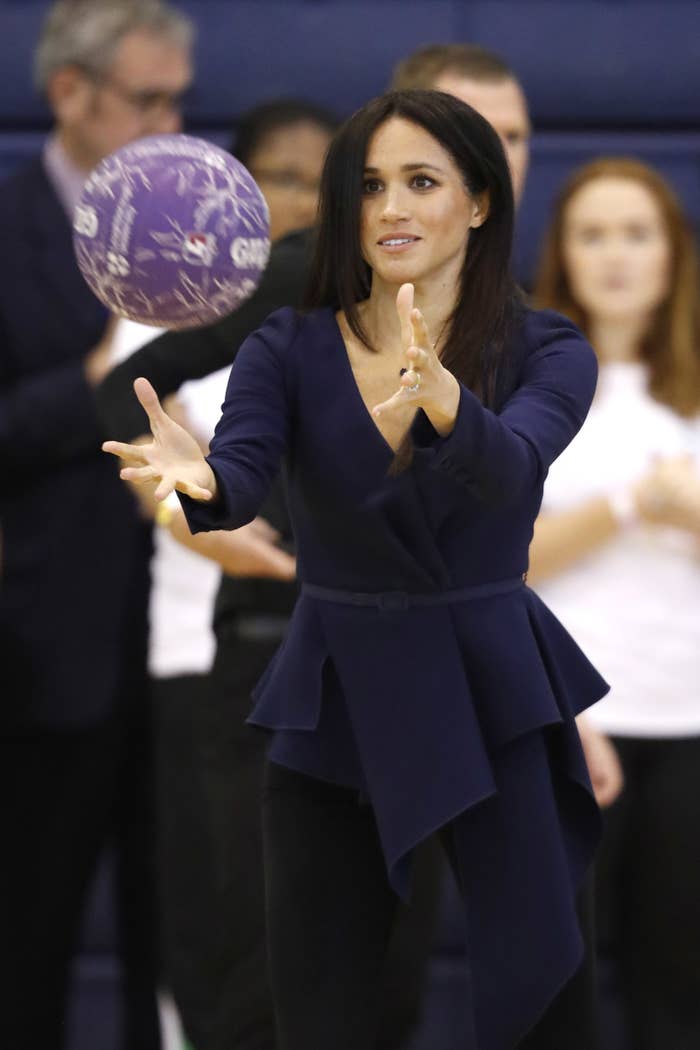 The Duchess of Sussex was attending the Coach Core Awards where she and Prince Harry took part in a "netball shootout".
On Meghan's team was Roses star and Commonwealth Games gold medallist Eboni B-Chambers, who said the new royal took "delight" in the "wonderful" sport.
The Duchess showed off some impressive hand-eye coordination that would make Sharon Strzelecki proud.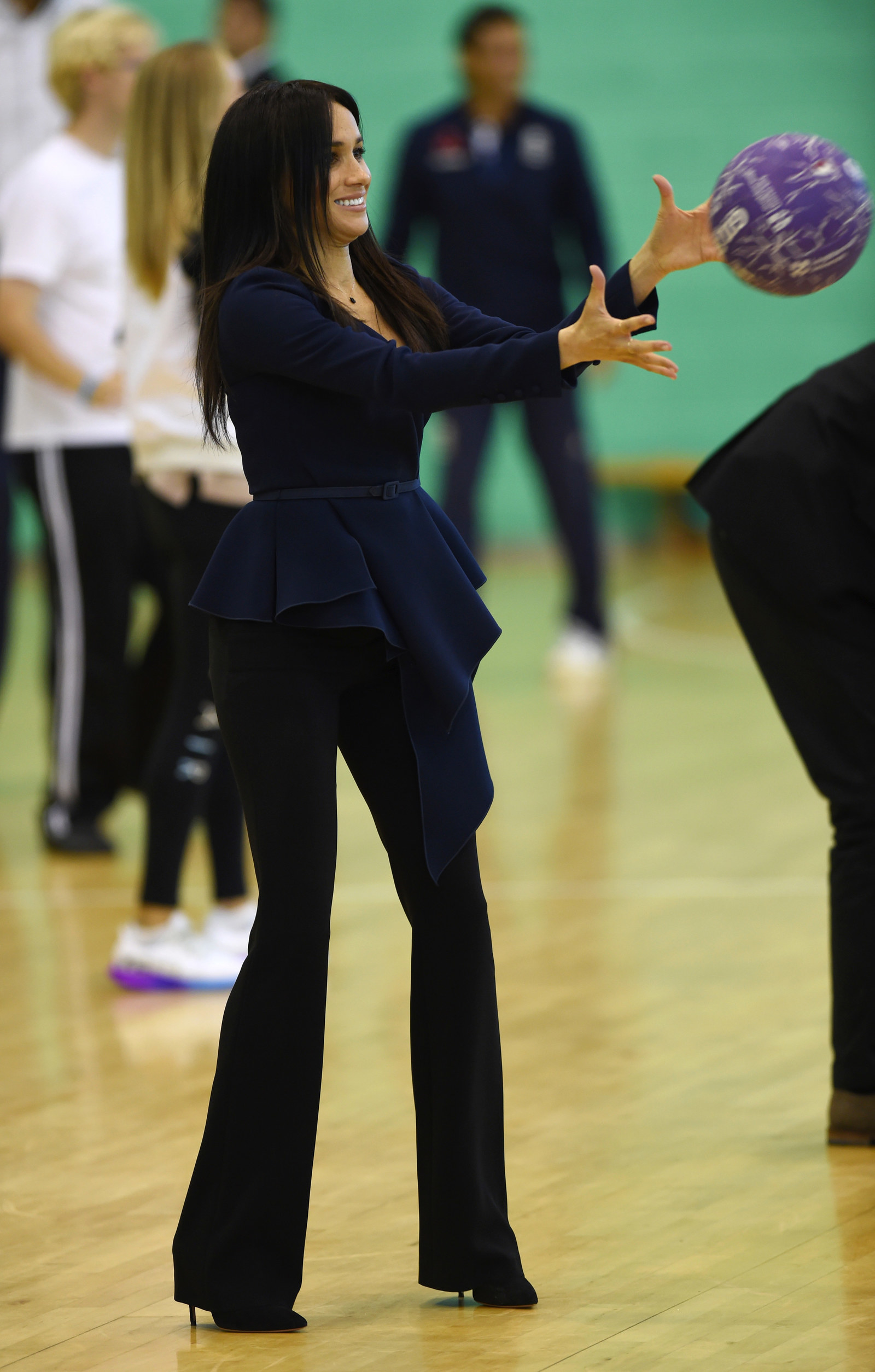 I mean, look at those reflexes and perfect hand placement. It's easy to imagine her dominating the centre pass and being a solid support around the goal circle.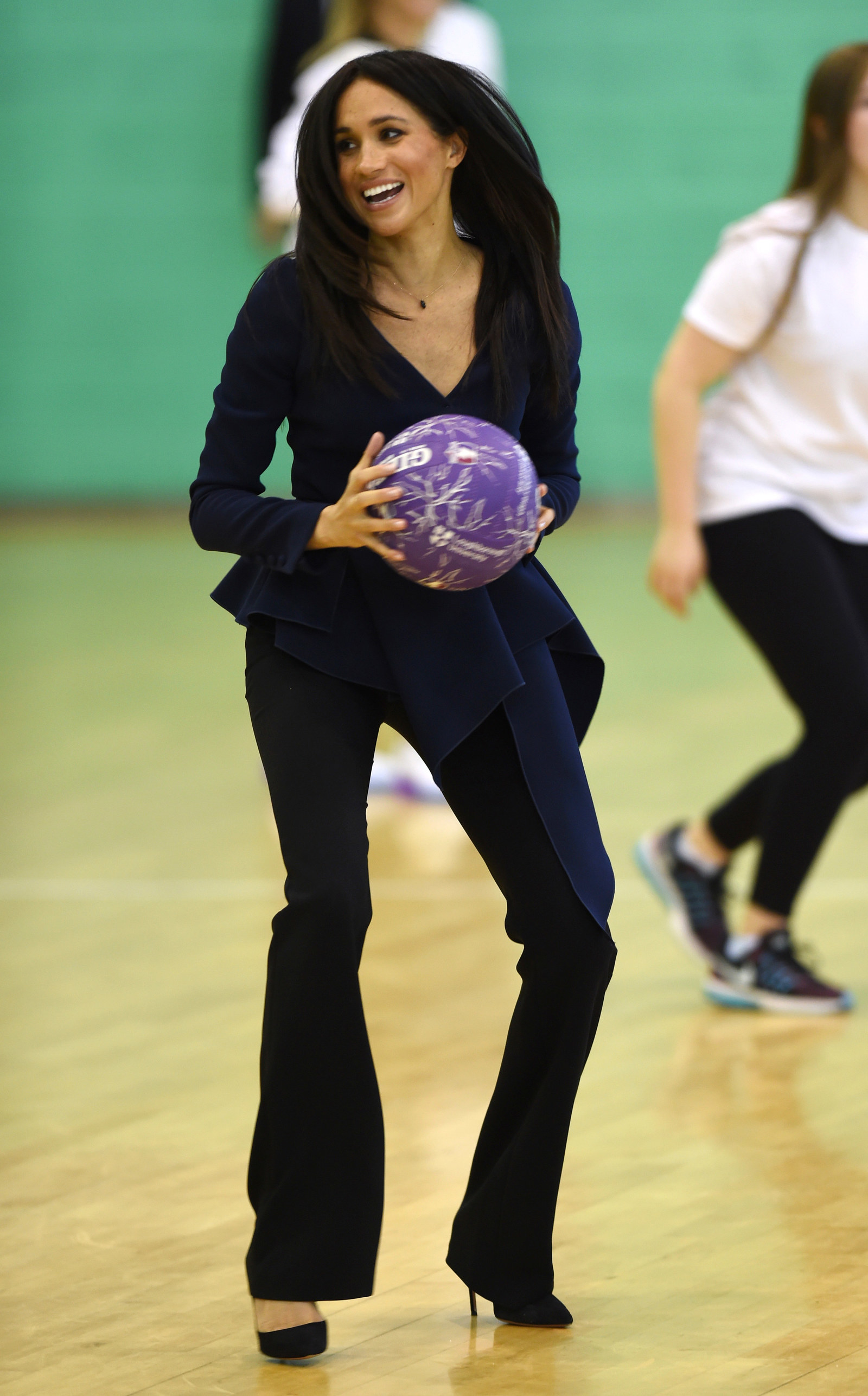 Sure she broke a lot of rules, like not taking off her jewellery before hitting the court.
But these are just minor details, as she played in HEELS.
And designer clothes.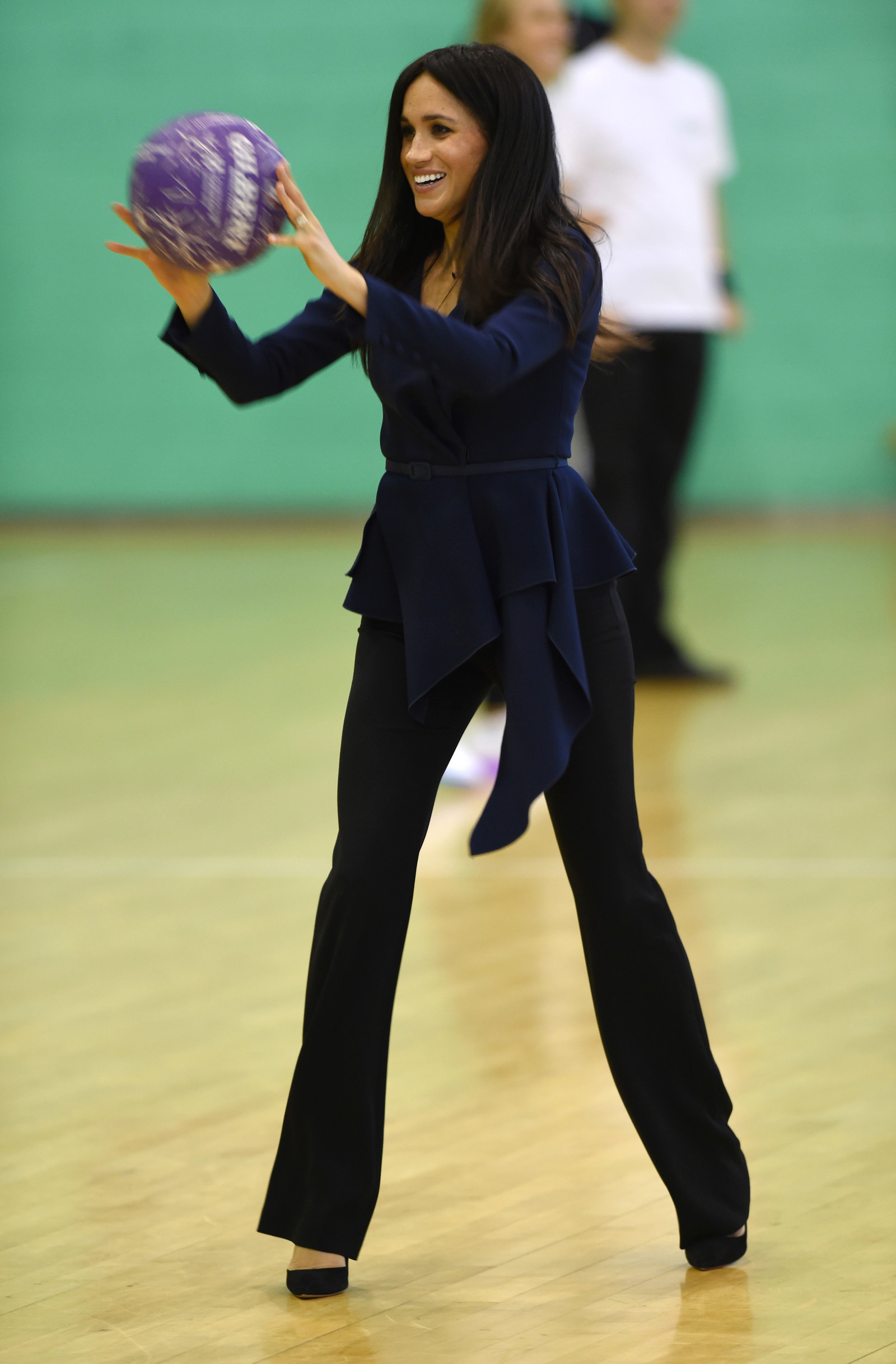 Honestly I'm so impressed. This is the second-best thing to happen to the game since Kath scored the winning goal for the Sapphires.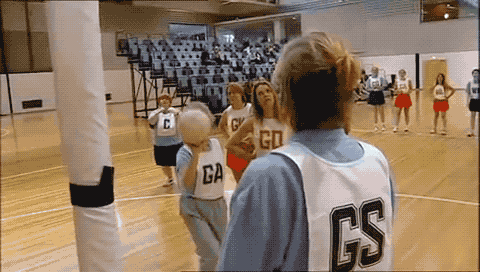 I'm off to celebrate Meghan Markle: Duchess of Sussex, Queen of the Court.