Look At Meghan Markle Schooling Prince Harry In The Game Of Life And Welly Wanging
Yeah, I have no idea what that is either.
Kia ora from New Zealand where it is now officially day number 34,645 of Meghan Markle and Prince Harry's tour of the southern hemisphere.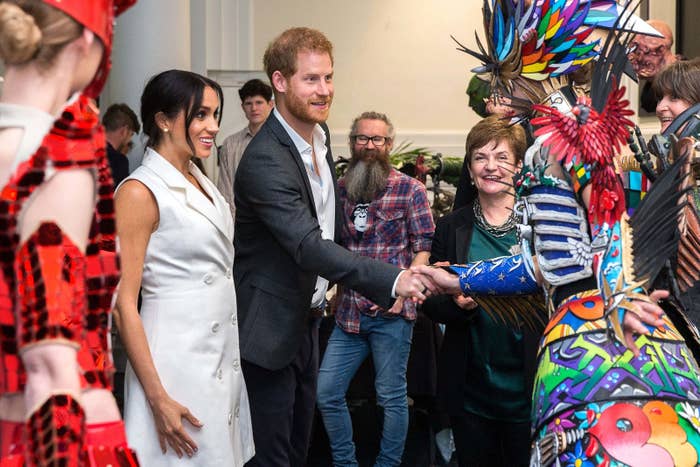 There were absolute scenes on Tuesday when the royal couple visited Redvale (near Auckland) to see some conservationists at work in the gorgeous forest.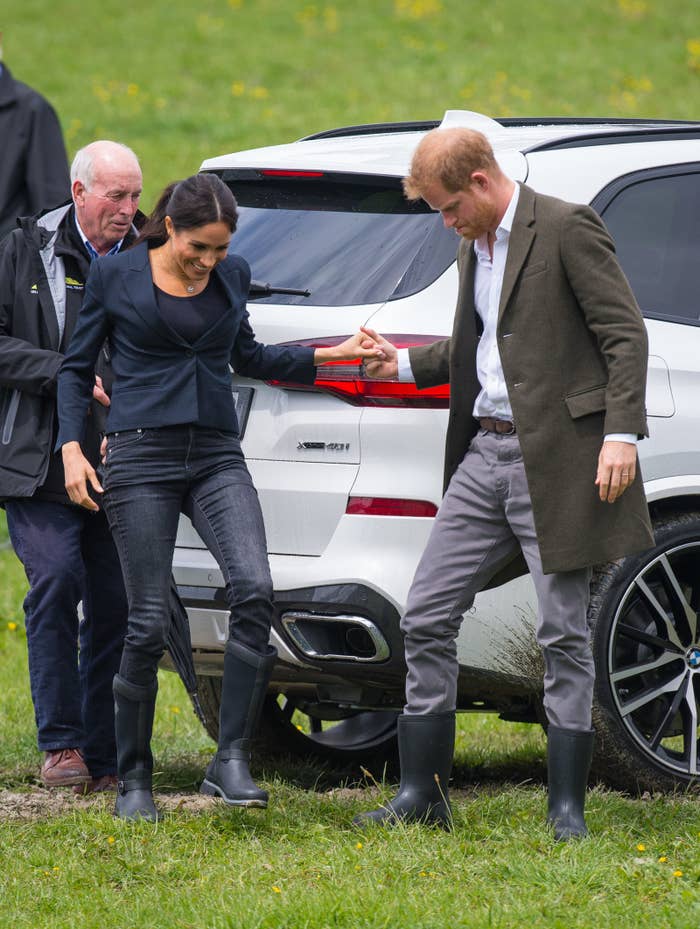 Gumboots, or "wellies" as Aussies and Kiwis call them, were required.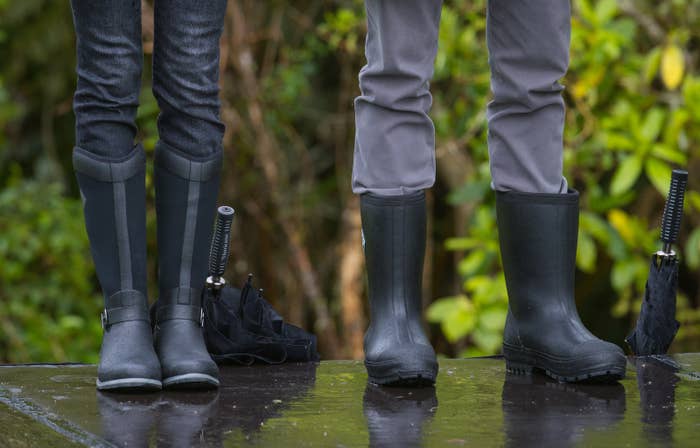 As were their competitive spirits, when the loved up couple were split into two teams to play a game of gumboot tossing.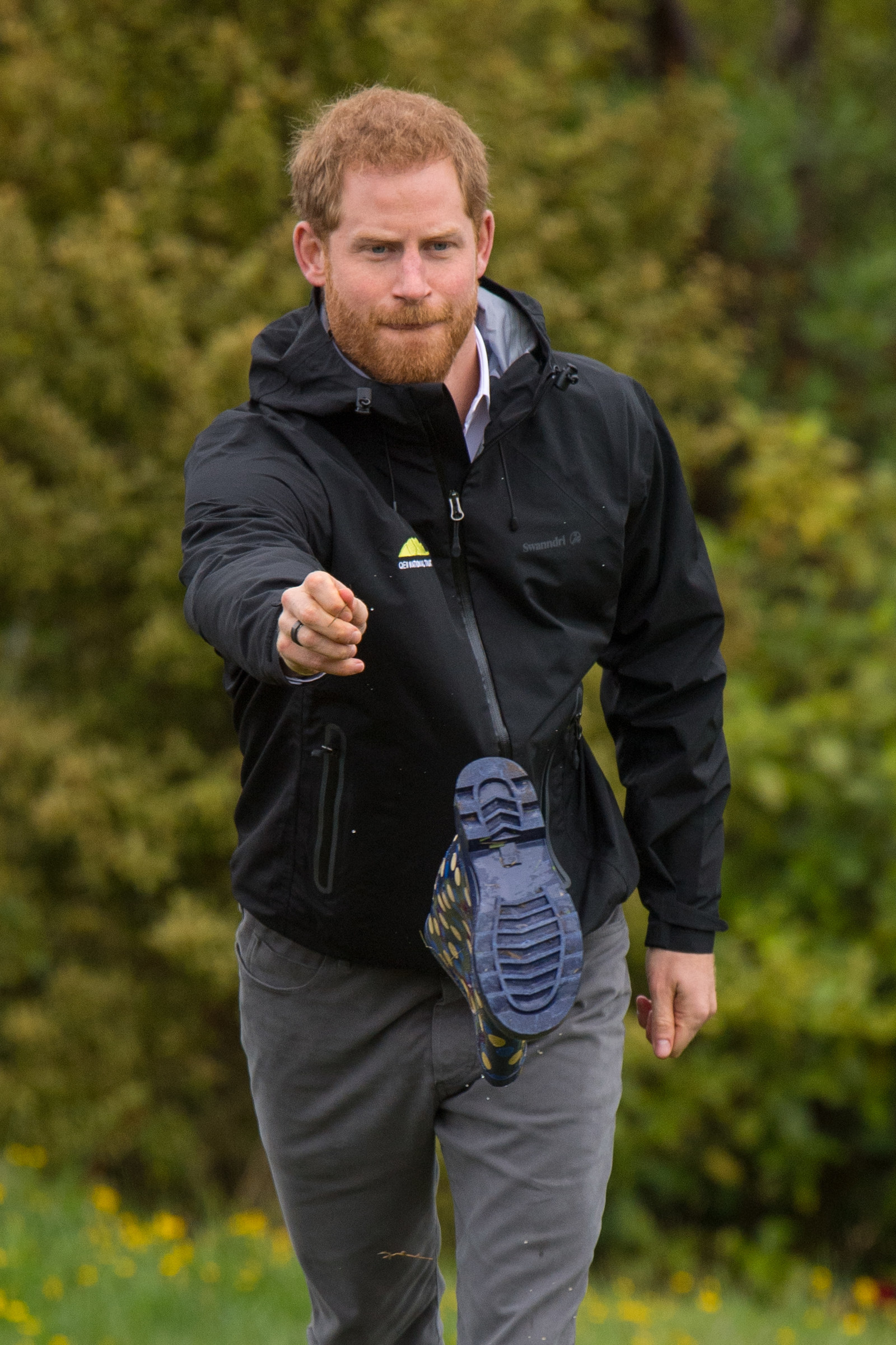 But Meghan though, Meghan was the MVP.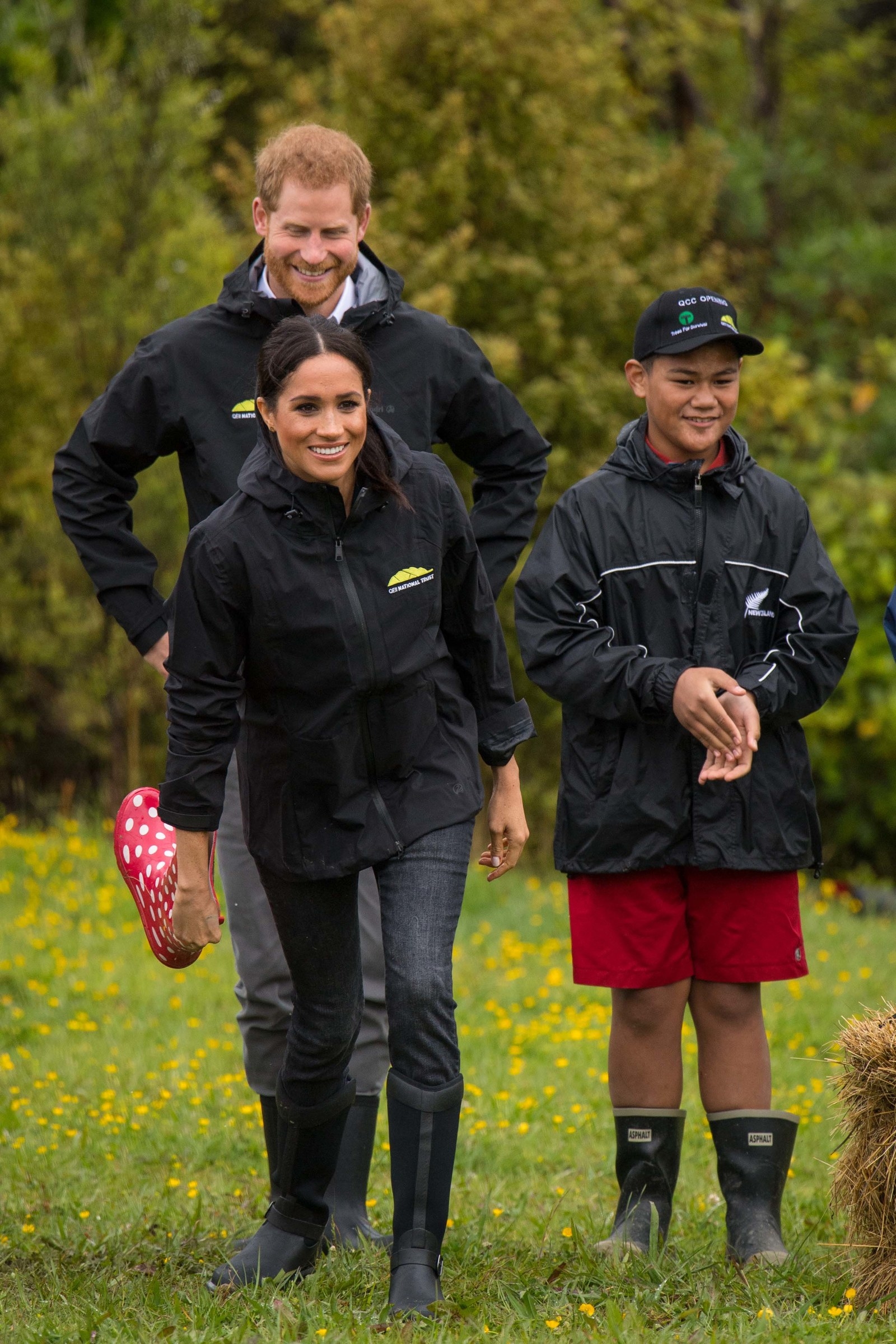 She started out confident.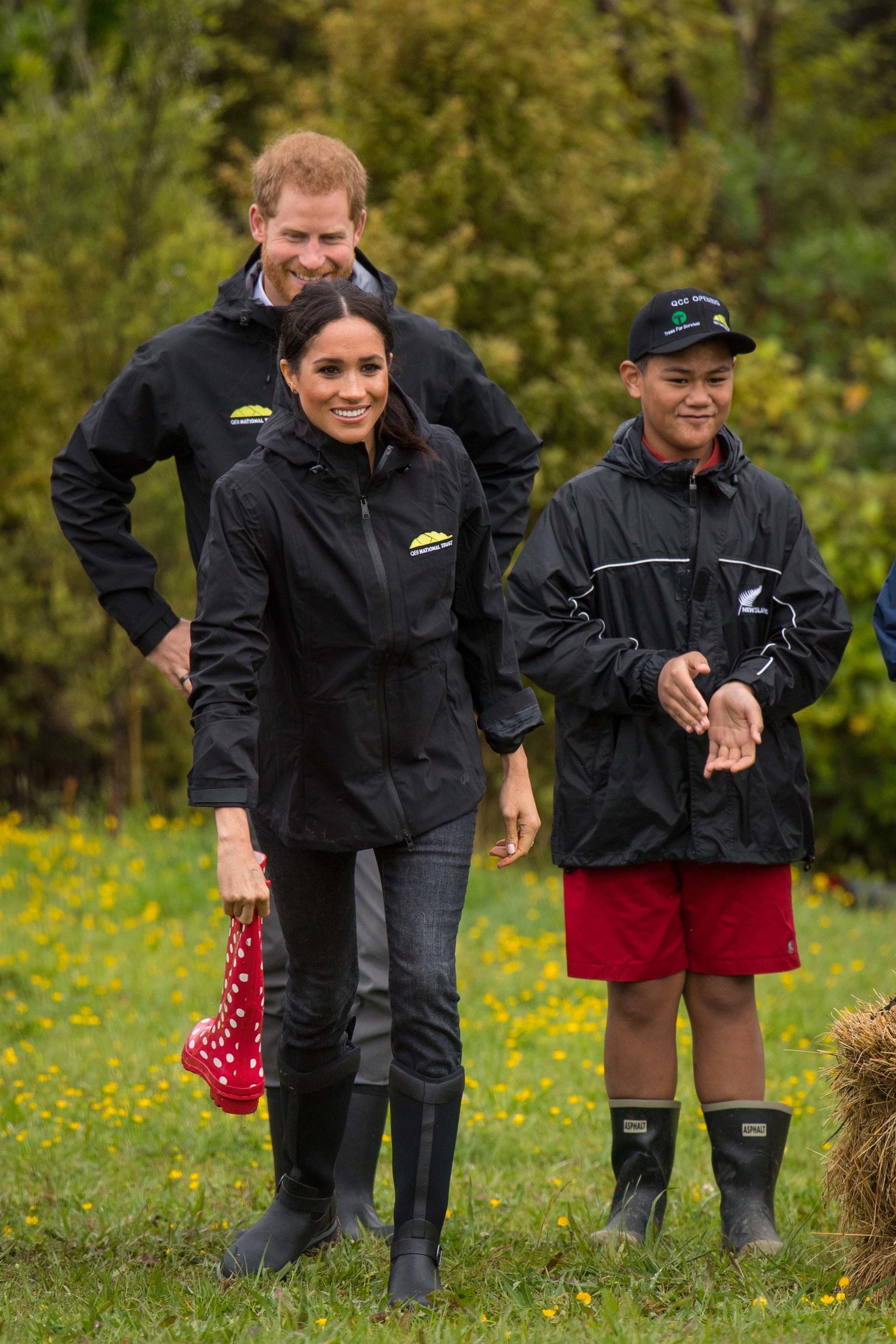 Despite copping a right royal sledging from old mate Harry.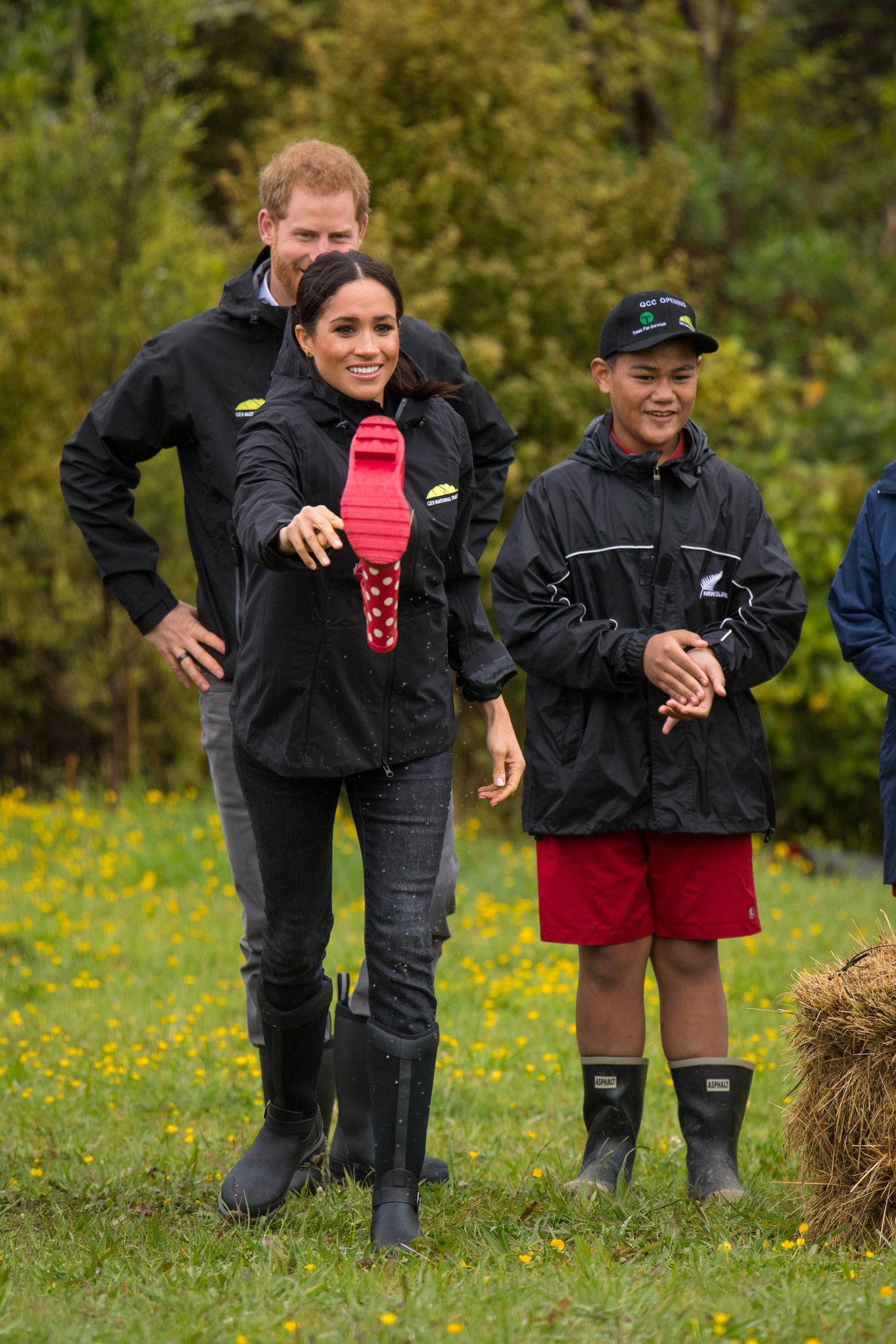 But shook it off better than Taylor Swift and landed her welly a whole metre closer to the target than Harry's.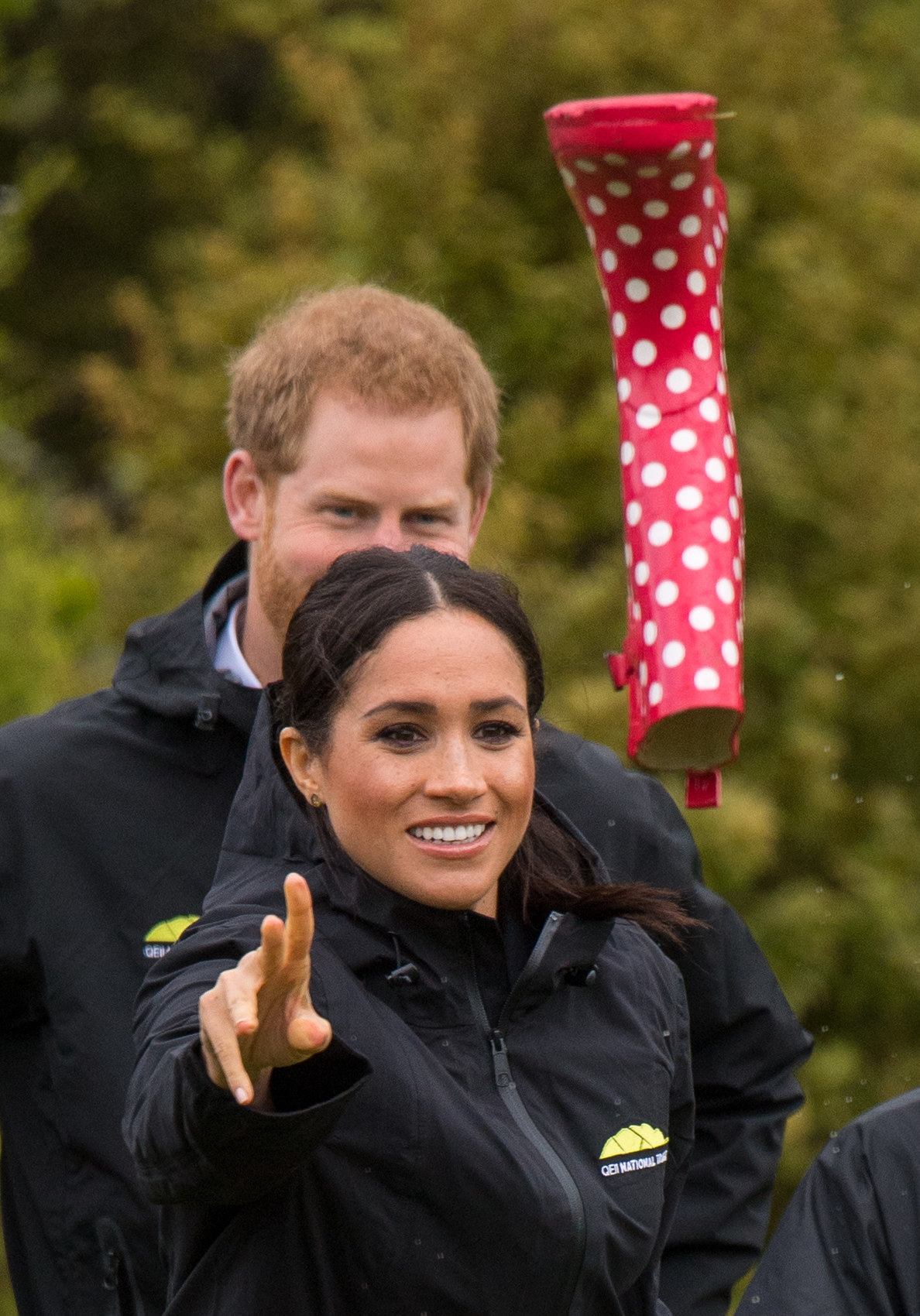 As she is too gracious to gloat or rub it in.
She instead, simply and calmly, explained to her husband how to play to win.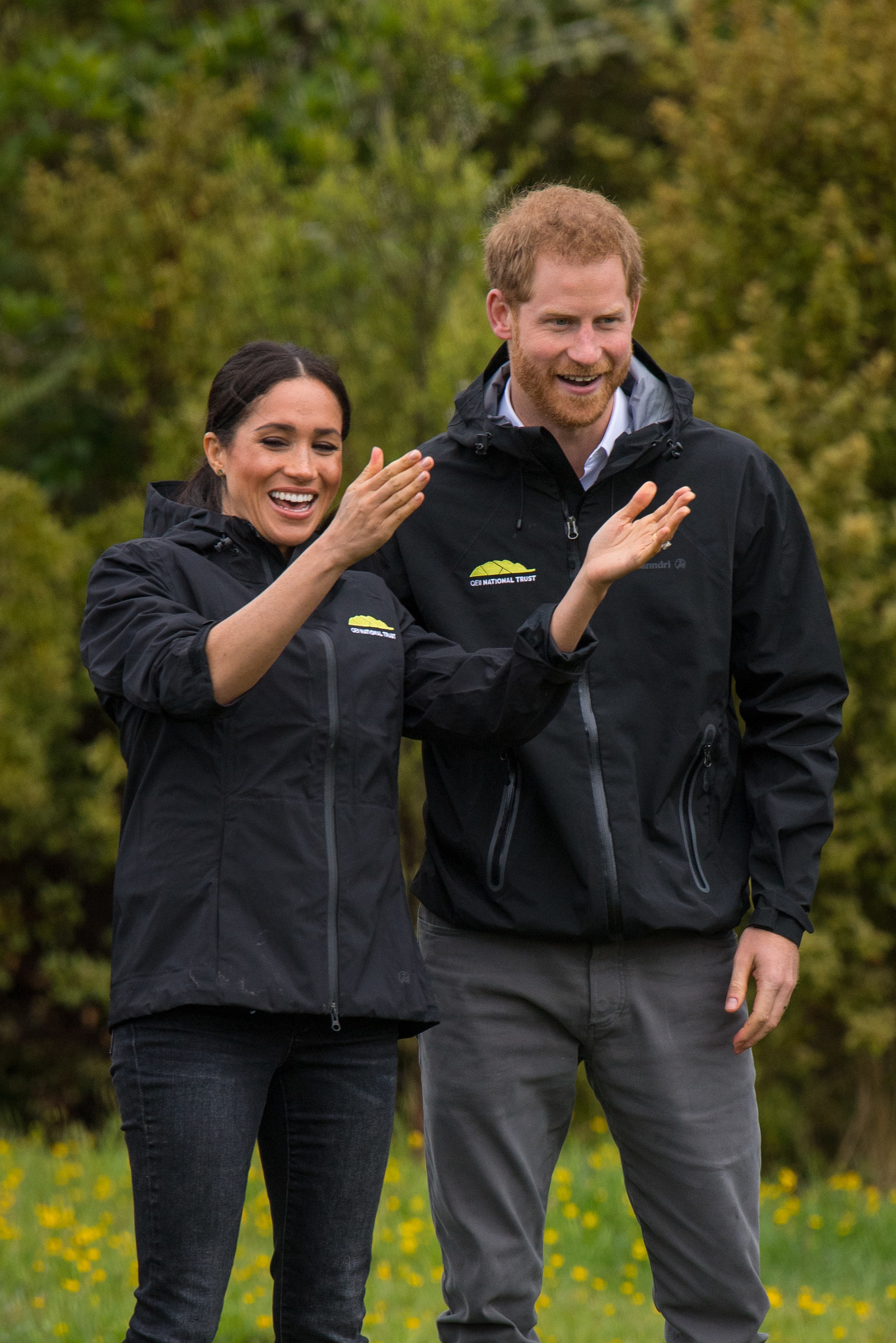 Because that's what Meghan Markle does, she wins at work and while wanging.