One of the most poignant moments of Prince Harry and Meghan Markle's royal tour of Australia, Fiji, Tonga and New Zealand happened on the final day when the duchess was gifted a korowai.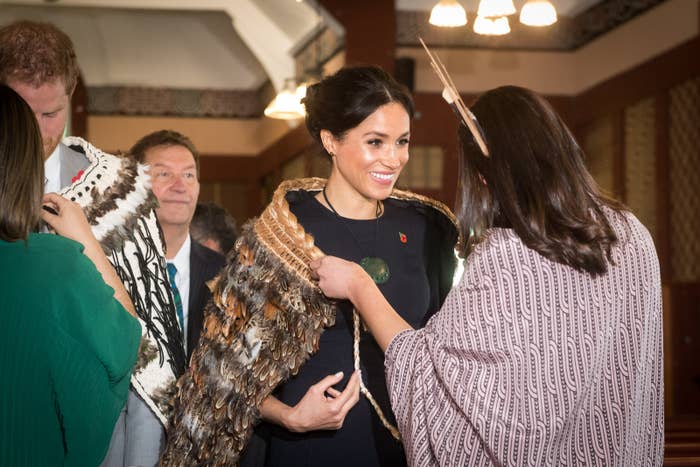 A korowai is a Maori cloak which, when worn by a female community leader known as a "chieftainess", signifies "rangatiratanga" which translates to her "chiefly authority".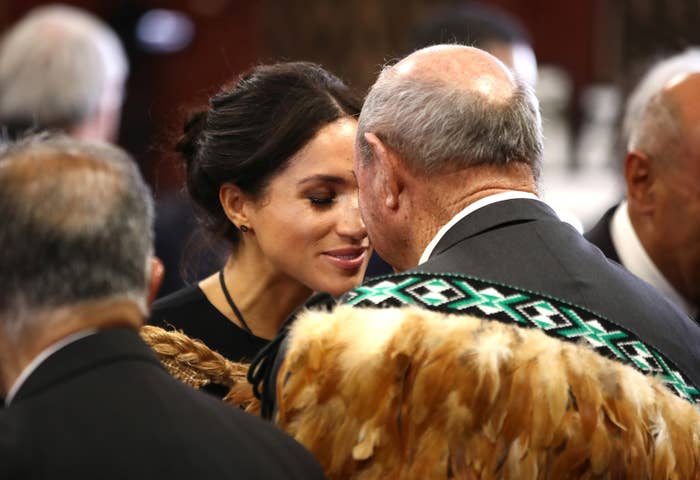 The creator of Meghan's korowai is artist and Ngati Whakaue elder Norma Sturley who said the duchess was a fitting recipient for the cloak as she is a woman who does "not take a backseat because of her gender."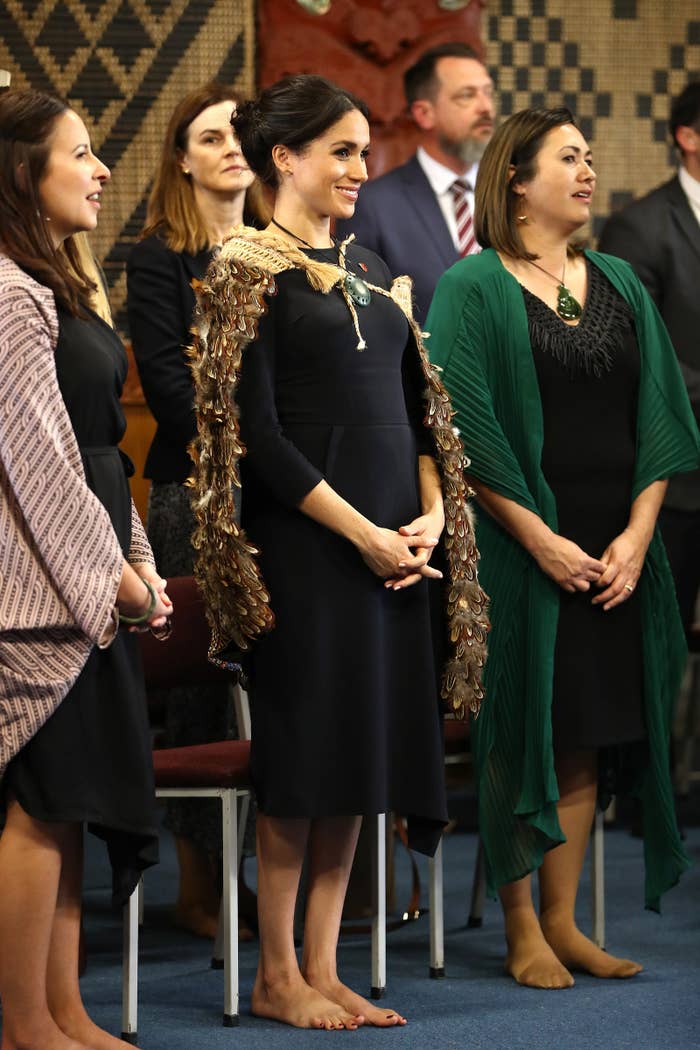 Meghan's burgeoning baby bump was also taken into consideration by Sturley when she created her korowai as the garment is believed to envelop the wearer in strength, warmth and love.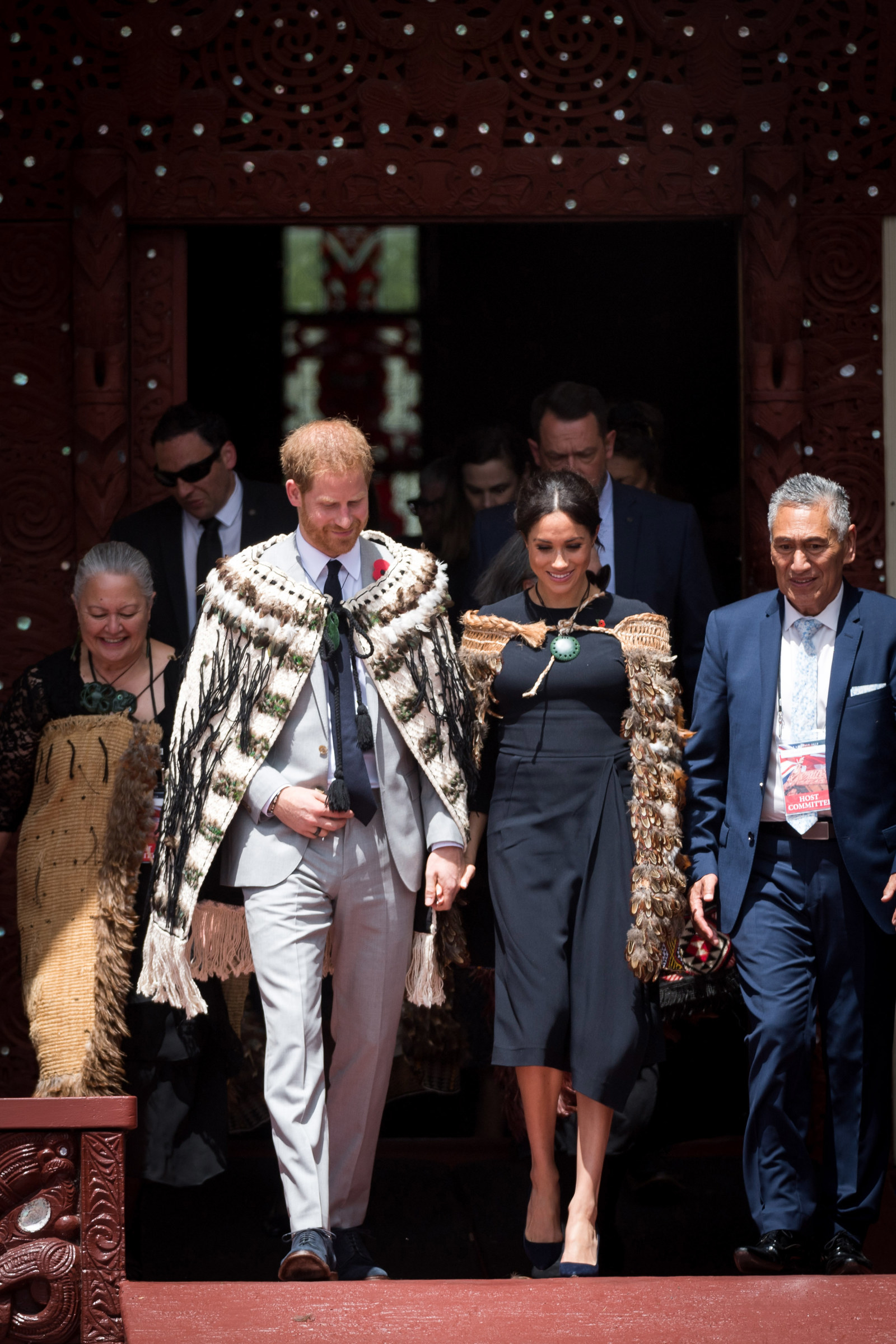 Meghan's cloak is made out of flax fibre which was stripped using a mussel shell. The fibre was then beaten on a stone until it was soft and white, before being boiled in tutu leaves and woven.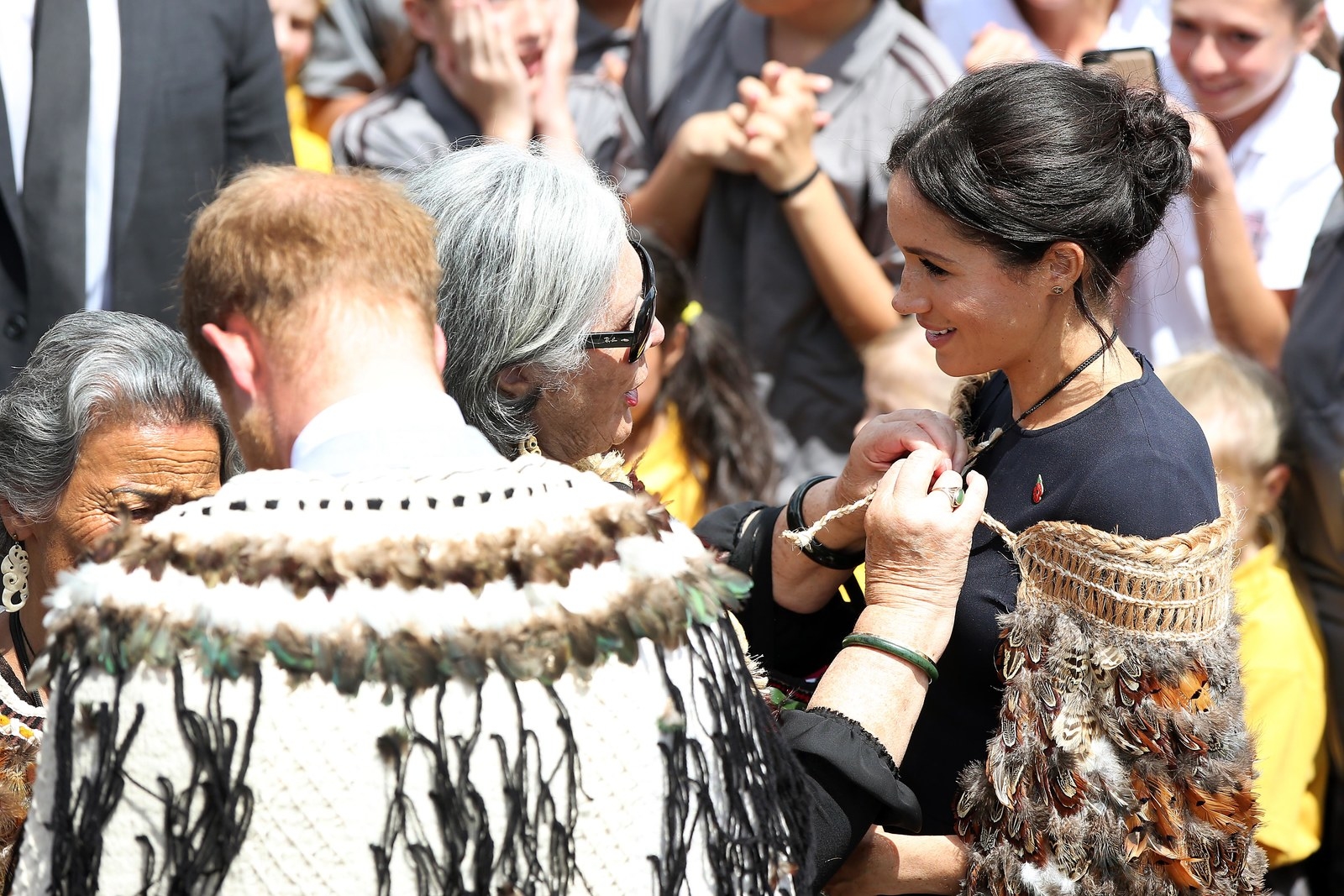 It's not the first time a ceremonial cloak from New Zealand has rubbed shoulders with imperial royalty. Earlier this year prime minister Jacinda Ardern wore a Kahu huruhuru to meet the Queen.
The PM's cloak, which was loaned to her, is said to signify prestige, respect and power.