Jason Momoa is about to make a splash as a leading man in a huge, watery-themed blockbuster movie called Aquaman.
Australia is claiming all bragging rights to this fun, fantasy-heavy film because it was shot on the Gold Coast, directed by Aussie James Wan and also stars Nicole Kidman.
In the two hour and 45-minute film Momoa, renowned for being a very...physical actor, spends a lot of time without a shirt on as he plays a half-human, half-sea king.
His time on set sounded wild as he started every day with a swim: "The first thing I would do every morning was jump in the ocean which was pretty cool being on the Gold Coast," Momoa told BuzzFeed.
He also had to work out in between takes and was made to eat every two hours. BUT he wasn't allowed carbs. 🤯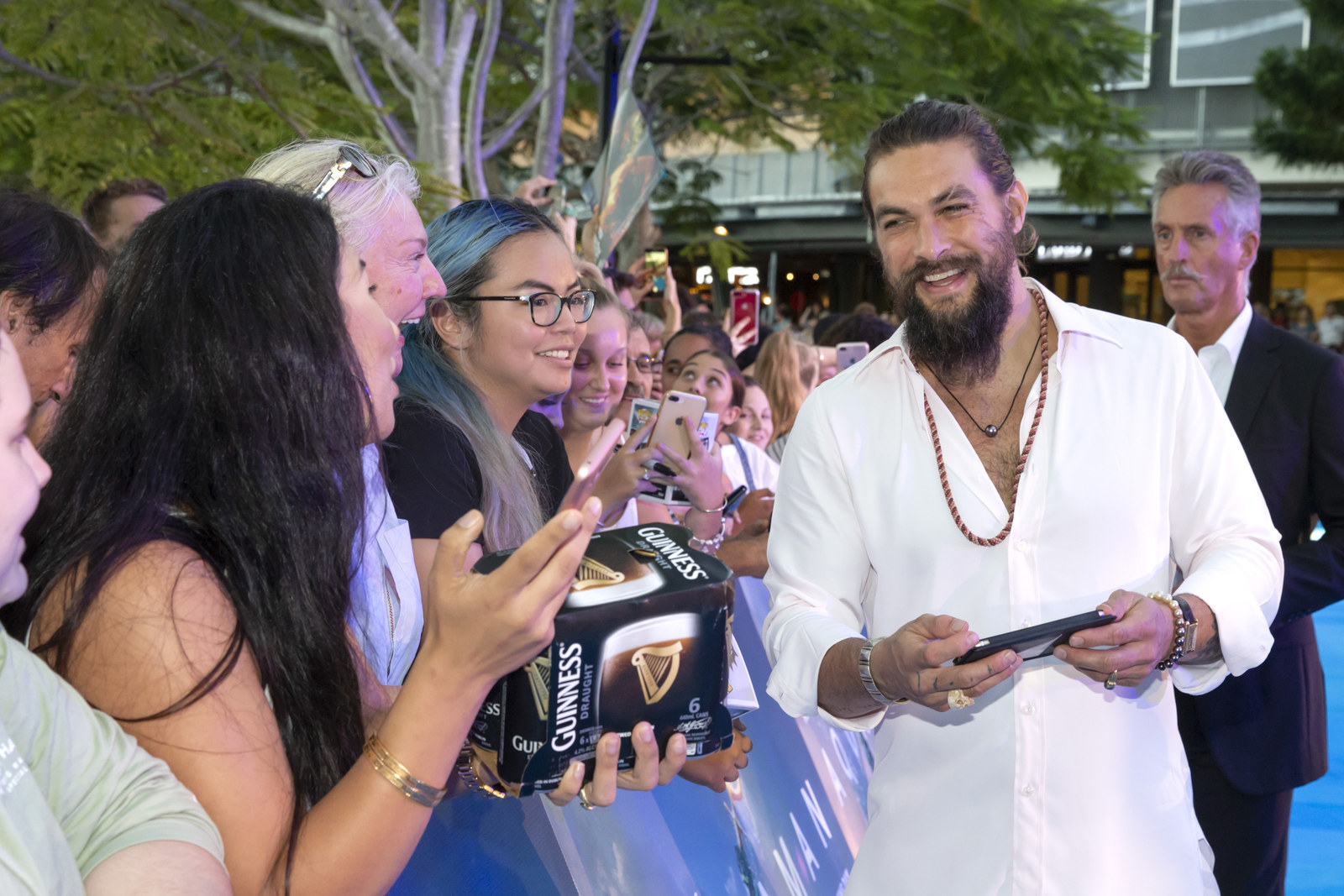 "I put on weight really easily. I can't get trim, I can't get ripped. I've got that Polynesian gene so would have to really watch what I ate," he said.
He instead stuck to a diet that included turkey legs, tomahawk steaks and a daily breakfast of "sardines and eggs and seaweed."