I am pleased to inform you that Olivia Newton-John, who was diagnosed with cancer for a third time in 2017, says she is "doing great".
ONJ fans were shocked this week to read media reports, based on an online tabloid story from a "source", suggesting Newton-John was "clinging on to life" and had only weeks to live.
Newton-John has responded to the rumours in a new video on Twitter and Facebook.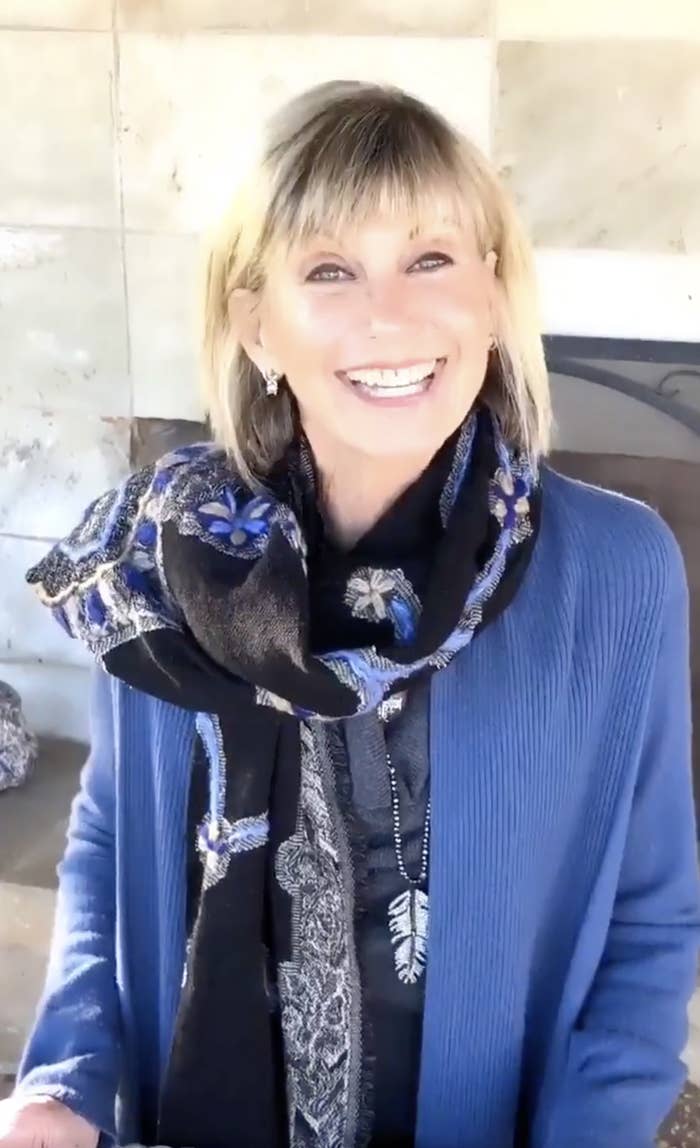 Quoting Mark Twain, ONJ said the rumours of her death "have been greatly exaggerated".
So there we have it. The rumours are a fake and a phony and I wish I'd never laid eyes on them.
BuzzFeed has approached Newton-John's representatives for comment.