Chrissy Teigen Recovering From An Umbrella To The Face Is 2019's Most Inspirational Mood
"Eye'm fine."
If you thought your NYE celebrations were lame/boring/over by 9pm, spare a thought for Chrissy Teigen.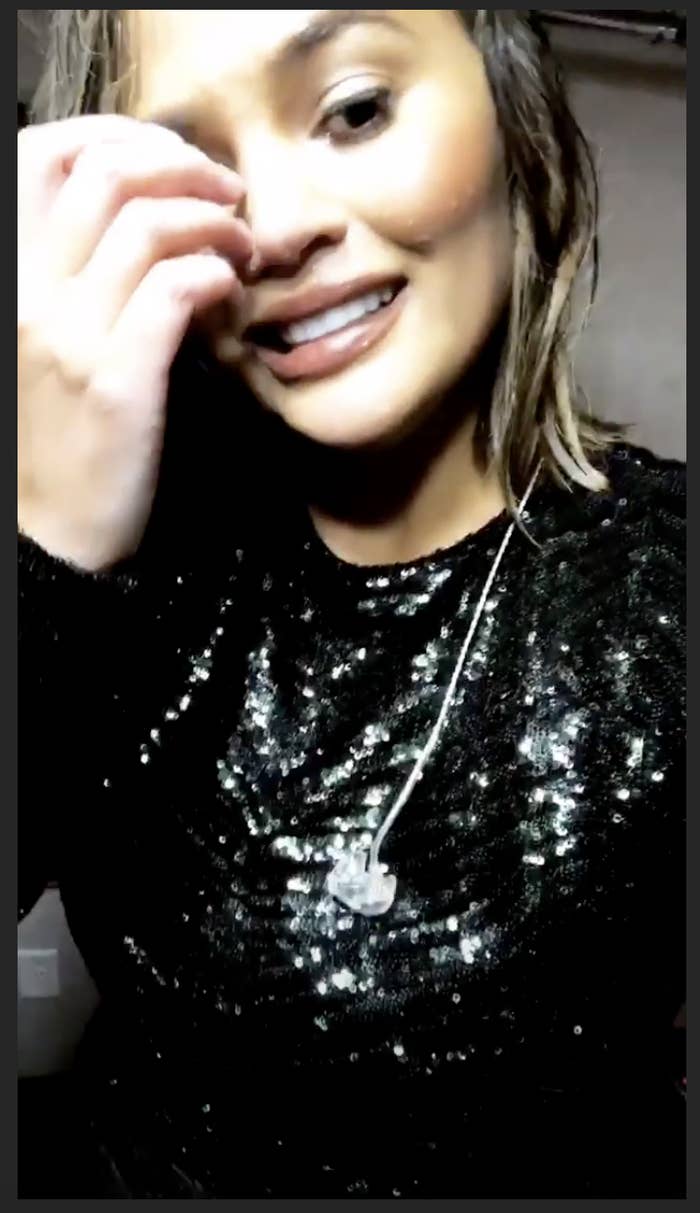 While at work covering the rain soaked new year's eve celebrations in Times Square with Carson Daly and Leslie Jones she got smacked in the face with an umbrella.
And it wasn't just any umbrella, it was Jones' brolly.
But like the trooper she is, the living angel later tweeted: "I'm okay!" to worried fans.
Then delivered these comedic comebacks.
Wishing you nothing but good optic health for 2019 Chrissy!