Get a load of this hoodie that was shown at this year's Perth Fashion Festival would ya? Yes, it actually says "Not Here To Fuck Spiders".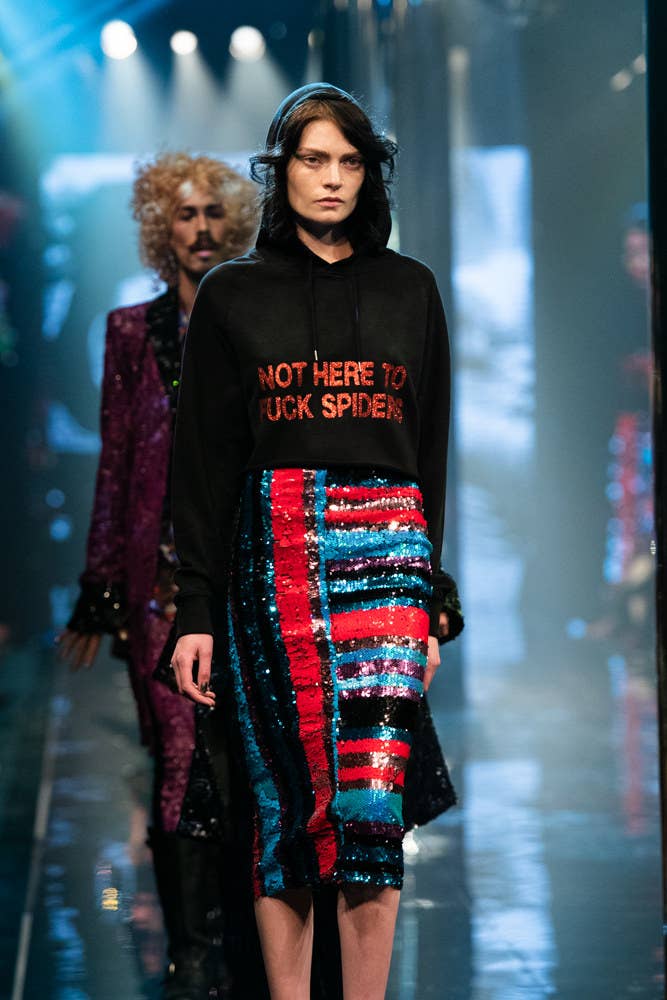 This non sequitur, a favourite of sassy pest exterminators and sarcastic broads like myself, has been hijacked by the fashion industry - and Perth label Empire Rose is holding it ransom in the most extra way.
I mean, about bloody time. It's an iconic zinger and one that is more delicious than a Zinger burger hangover cure.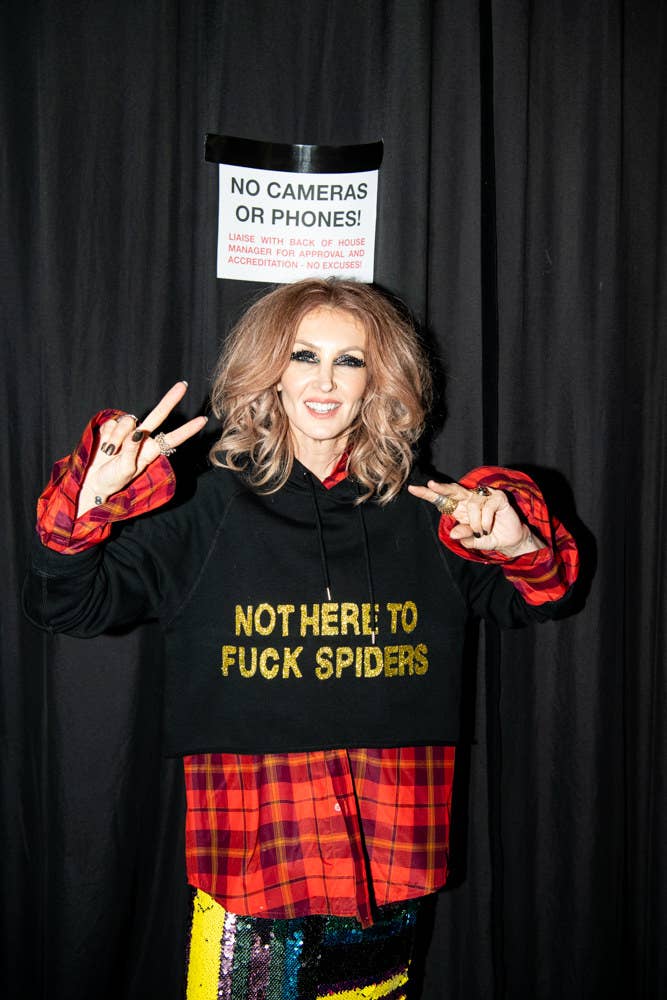 It'll also be available for the warmer months in t-shirt form.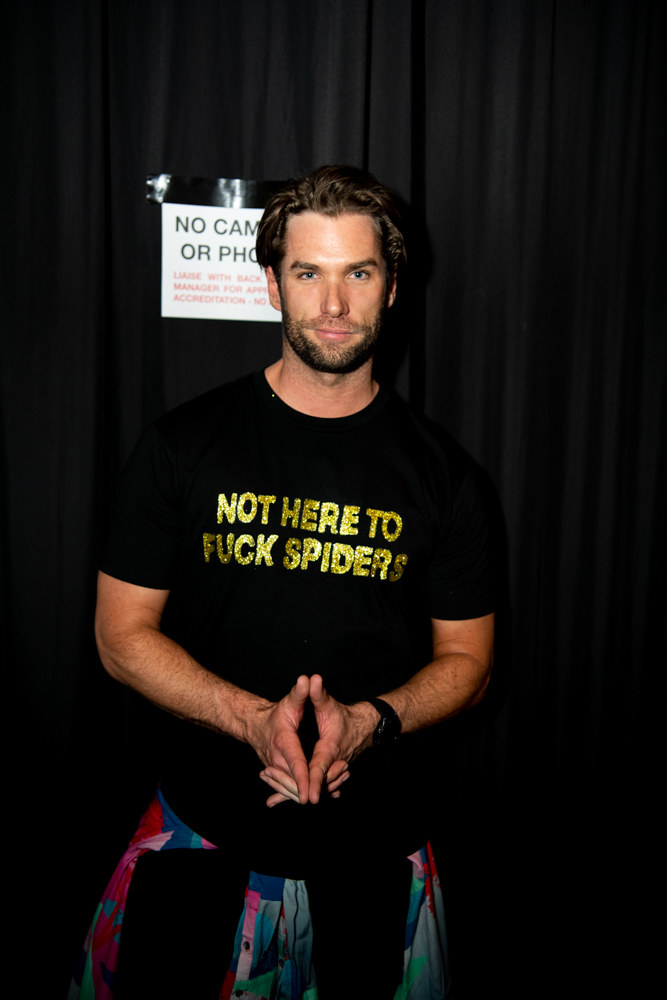 Designer Kathryn Cizeika also incorporated other classic sayings in her Studio 54-inspired collection. Like this Schoolies mood: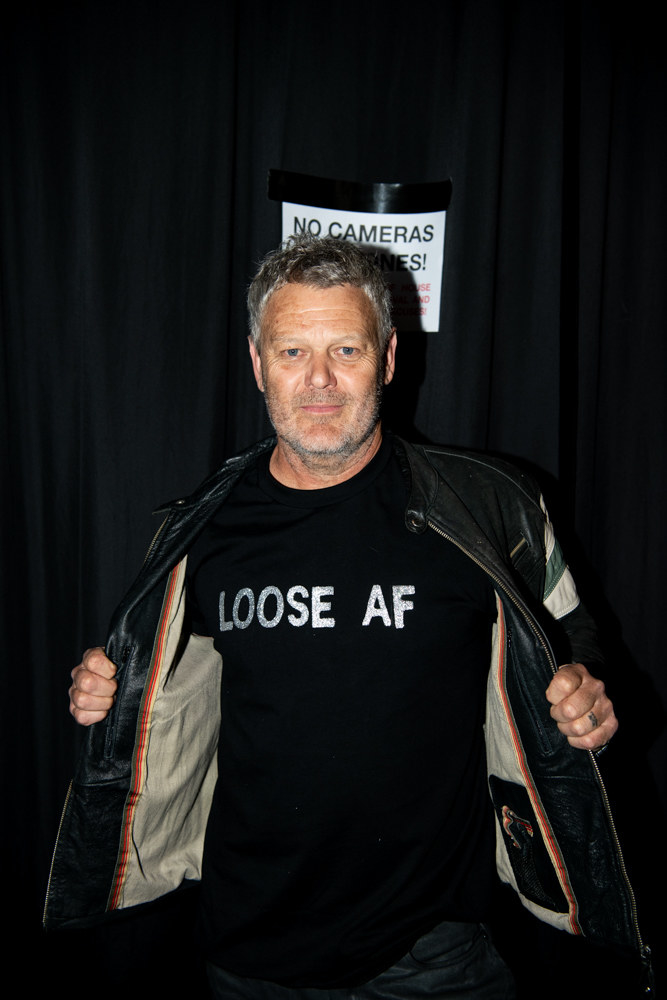 And this versatile statement that works in so many situations, like when your iPhone inexplicably runs out of battery at 70%, some arsehole leaves an empty packet of Tim Tams in the work fridge or you've been ghosted.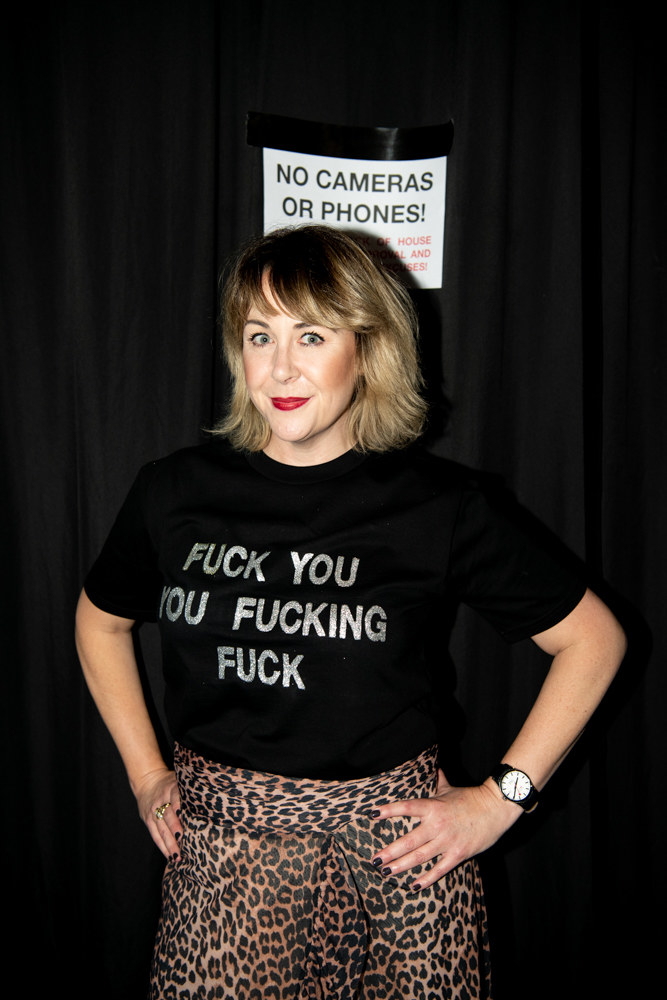 Cizeika is proud to incorporate the Aussiest of Aussie slogans in her new range, saying she is excited by people who are just living their best lives without "inhibitions" and those who "have the strength to be who they want to be". She also just really loves glitter. Like, a lot.
Colloquialisms have never looked so chic and I want them all.