But there's one detail on her dress you might have missed...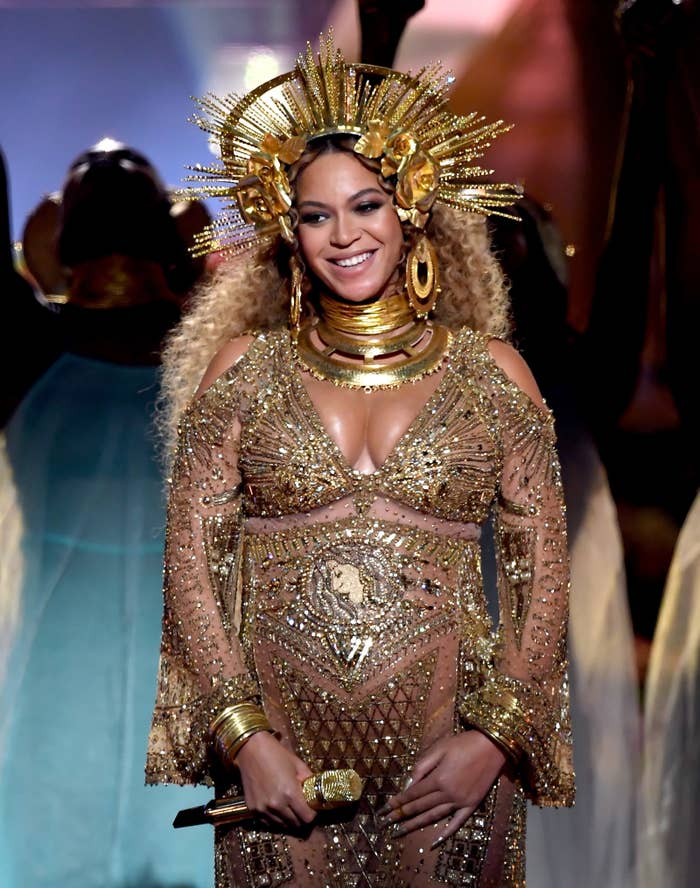 Did you see it? Yep, she had a portrait of her own face on her belly, watching over the twins.
Dundas said he took inspiration from Gustav Klimt, Erté, and the lyrics to "Love Drought" for the iconic look.
And the sunrays covering the outfit symbolised Oshun, the West African goddess of fertility, love, and prosperity.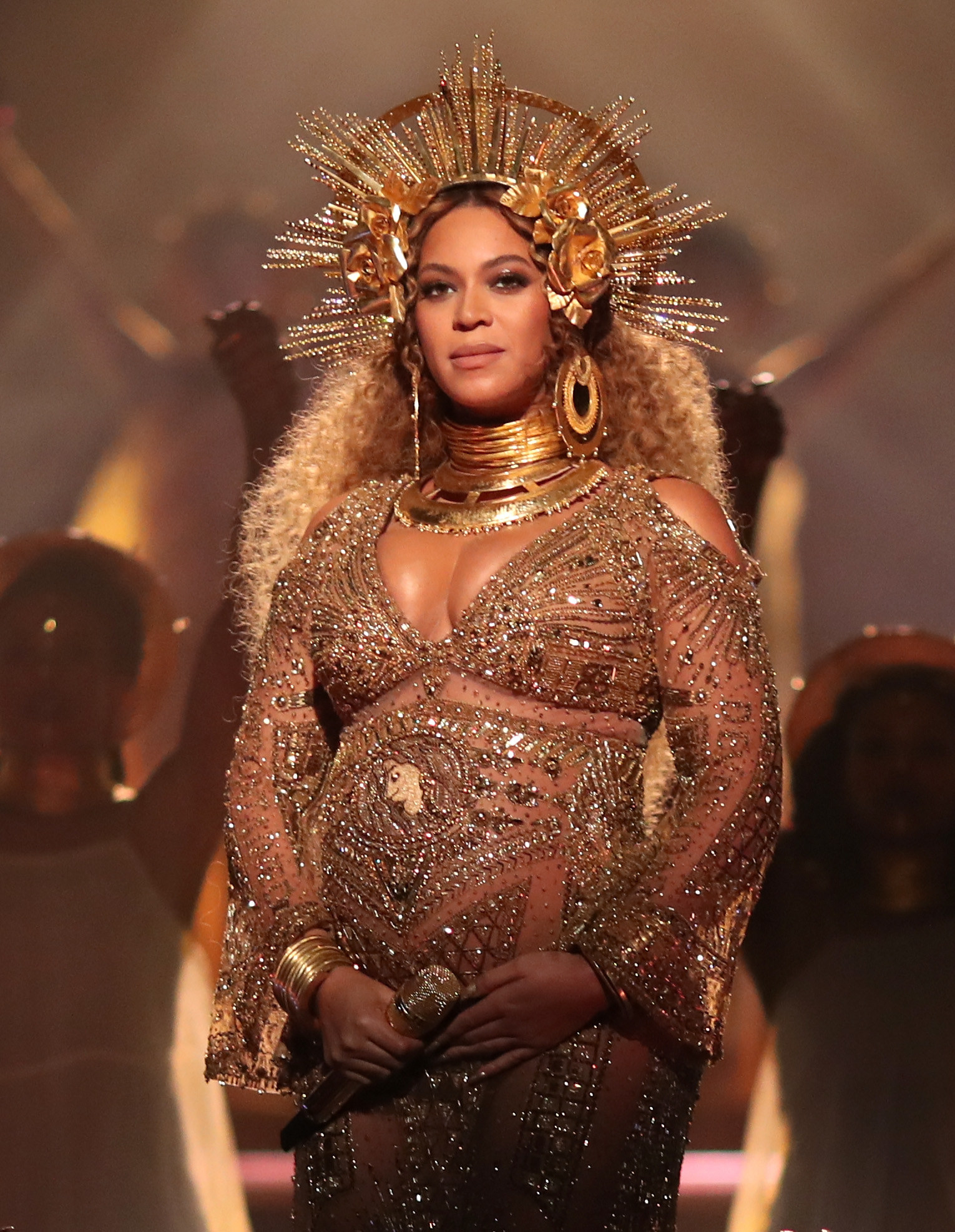 I can't believe Beyoncé invented religion.