This One Moment In The "Riverdale" Premiere Totally Broke My Heart
VEGAS!!!
In the Riverdale Season 3 premiere, Archie was on trial for the murder of some guy I barely remember from Season 2.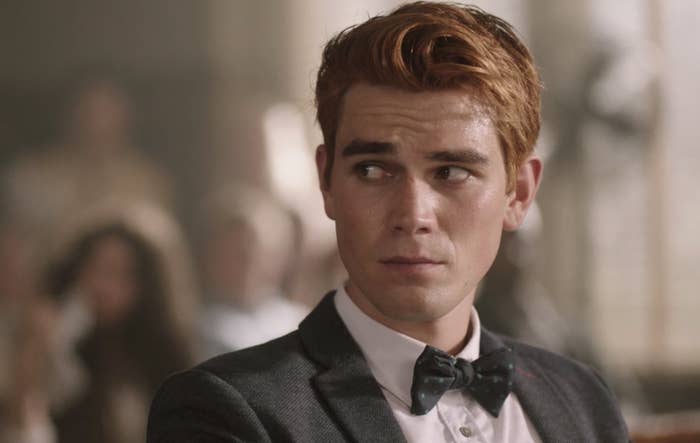 Before going to court to hear the jury's verdict, Archie took a moment to say goodbye to his beloved dog Vegas.
After the jury revealed they were still deadlocked and couldn't agree upon a verdict, Archie (being Archie) decided to admit he was guilty (even though he wasn't) and take a deal.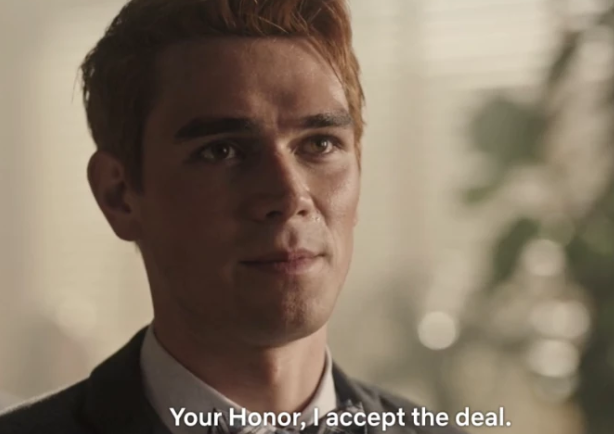 So Archie didn't come home. Cut to: VEGAS WAITING FOR HIM WITH THIS SAD LOOK ON HIS FACE.
IT'S NOT OKAY.
Honestly, Jughead would NEVER.
Justice for Vegas AND Hot Dog!