This post contains spoilers for Season 7, Episode 5, of Game of Thrones.
YOU GUYS. IT FINALLY HAPPENED. GENDRY IS BACK. REPEAT. GENDRY IS BAAAAACK.
Nearly four whole seasons after Davos put him in a rowboat headed for King's Landing, we finally know that he actually did make it there.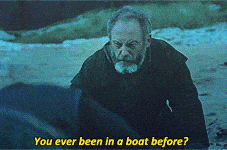 Yep, this whole time he's been right back where he started, smithing in King's Landing.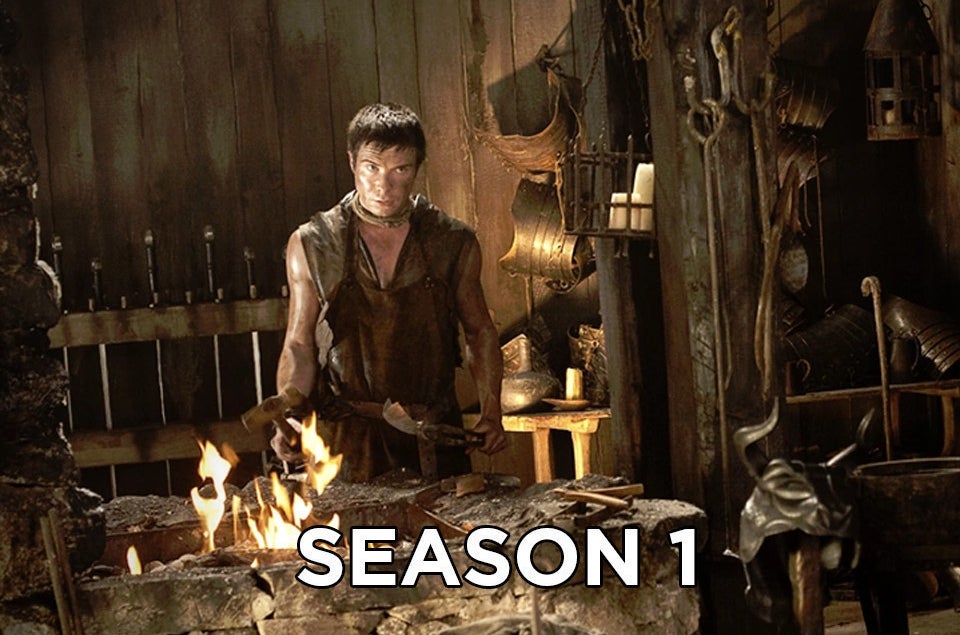 When Davos found him, he actually made a rowing joke.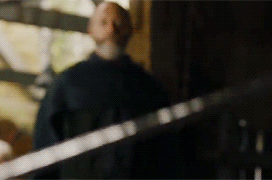 And Gendry, like the beautiful, brave bull he is, jumped at the first opportunity to leave King's Landing and fight.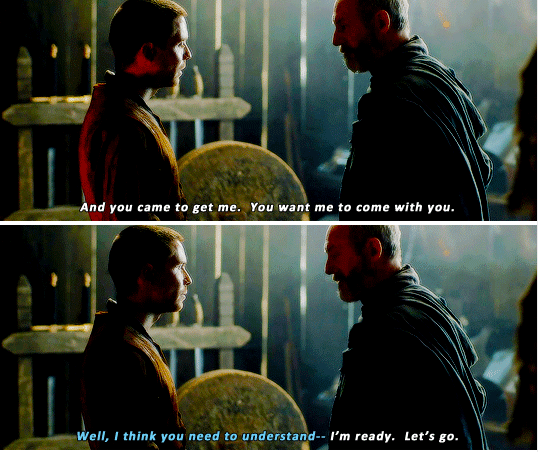 COMPLETE WITH A FREAKING WARHAMMER. Just like the one his father, Robert Baratheon, wielded.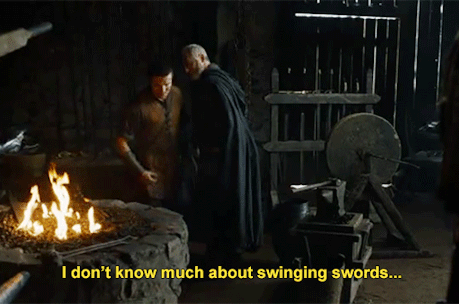 It even has the Baratheon sigil (a stag) on it! GENDRY IS EMBRACING HIS HERITAGE. THE BARATHEONS ARE BACK, BABY.
And holy shit, he knows how to use it.
Gendry quickly ended up right where he started AGAIN by heading back to Dragonstone with Davos.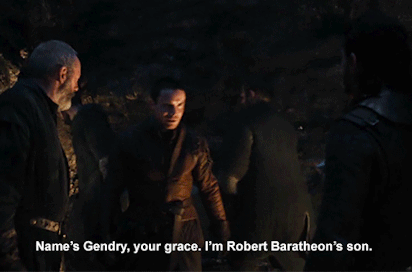 There, he and Jon bonded over being bastards, and the fact that their fathers were besties. Gendry didn't mention Arya, but look, in my headcanon he did right after this scene was done, OK?
Gendry didn't stay at Dragonstone long, though, because he headed straight to the Wall with Jon – his original destination back in Season 1.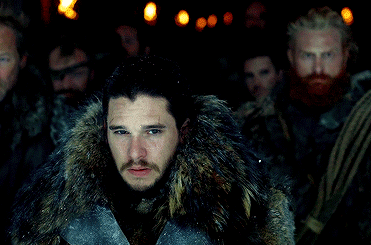 He finally made it! And ~joined~ the Brotherhood Without Banners, as he also originally wanted (not before getting angry about them betraying him by selling him to Melisandre, of course).
Talk about making up for lost time.
All we need now is Gendry to survive the wight battle next episode...
Because he REALLY needs to reunite with Arya.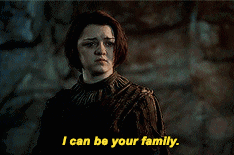 Also, his smithing skills will surely come in handy what with all the dragonglass weapons they'll want to forge.
But also WE NEED AN ARYA AND GENDRY REUNION GODDAMMIT.
Please?