"They Did Surgery On A Grape" Is Now A Meme Because 2018 Is Ridiculous
Here's why everyone is talking about grapes.
If you've been on the internet in the last few days, you've no doubt seen someone say "they did surgery on a grape" and wondered what TF they were on about.
The origins of this meme go back to 2010, when this "surgery on a grape" video was uploaded to YouTube.
For some reason, Instagram user SimpleDorito recently uploaded a screenshot of the video to their stories with "they did surgery on a grape" splashed across it. It spread from there, with people reposting "they did surgery on a grape" over and over again.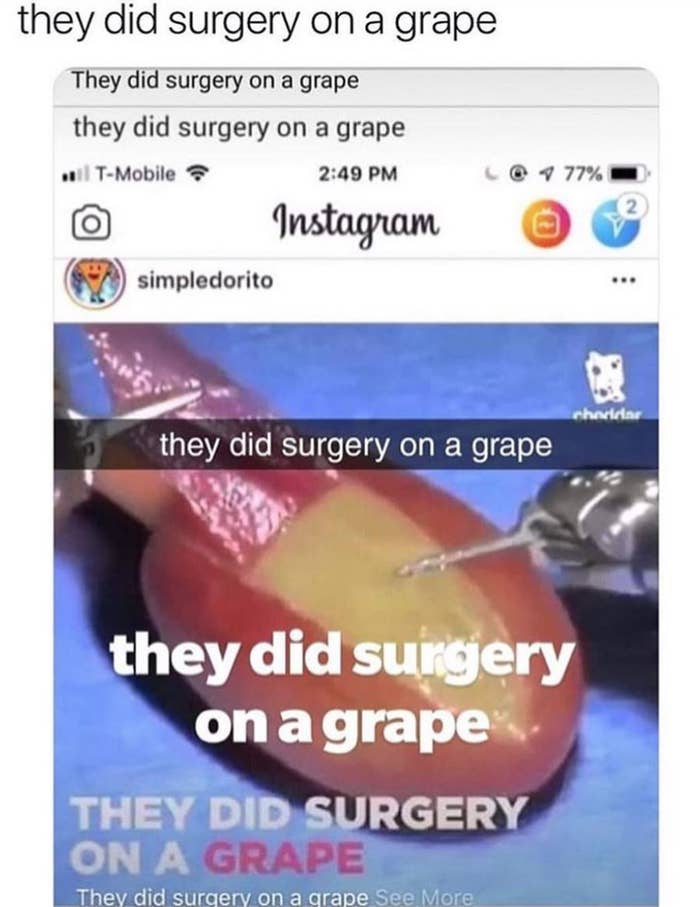 And then Twitter got hold of it. And the rest, as they say, is grape history.