Missandei and Grey Worm fans, rejoice!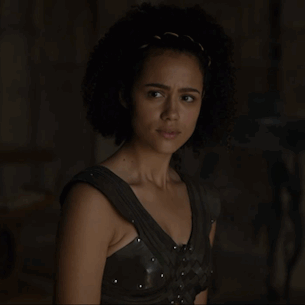 After multiple seasons of small, sweet moments we finally got a full-on romantic scene with the pair, and it was perfect.
In a show full of heartbreak, it was nice to have this small moment of joy. People were really into it...
1.
2.
3.
4.
5.
6.
8.
9.
10.
12.
15.
17.
18.
19.
Here's hoping this isn't the last happy moment we get between the two of them.
Hahhahahahahahaha who am I kidding, this is Game of Thrones.