"Sunrise" Accidentally Broadcast A Naked Footballer This Morning
Morning television at its buttest.
Reporter Angela Cox was there to cover Australian Jarryd Hayne's first press conference with the 49ers in San Francisco, and interviewed some of his new teammates...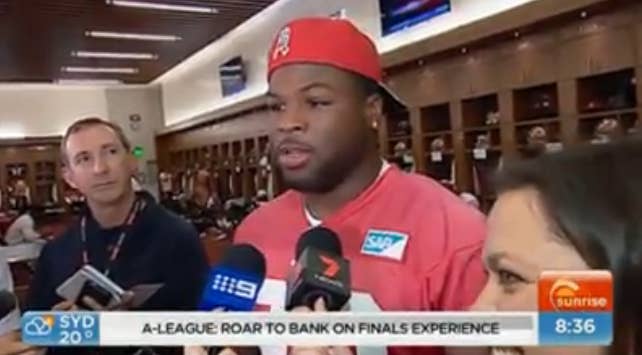 But apparently didn't notice another player was completely naked in the background during her live cross.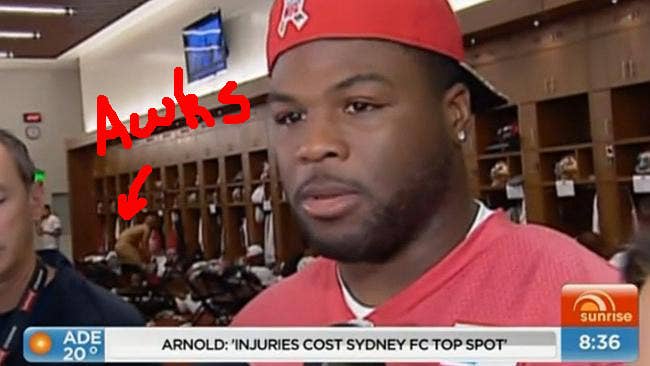 She was at least able to laugh about it afterwards.
Like BuzzFeed Oz on Facebook