On Season 2, Episode 2 of The Bachelorette Australia, Georgia took her boyfriends on a romantic group photo shoot. Sam claimed he'd never modelled and then pulled out this epic Blue Steel.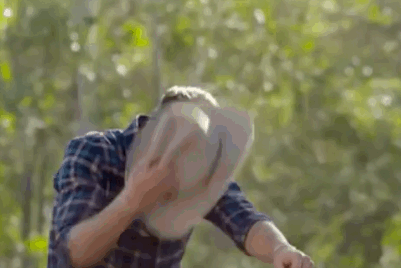 After the shoot, he admitted he'd done "a little bit" of modelling, "a long time ago", mainly for Big W and Aldi.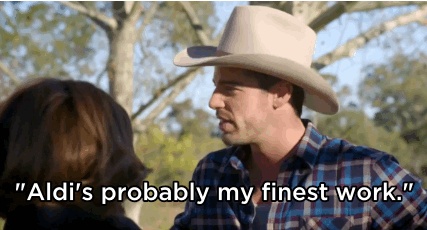 One Twitter user discovered Sam's Aldi shoot, and it's amazing. But we're not sure it's his finest work.
JUST. LOOK. AT. THIS.
There's also this shot, which almost beats the Aldi catalogue, but doesn't quite have the "stool-as-strange-phallic-symbol" angle that would really take it to the next level.
And also THIS IMAGE which we need to look at again because, well, just look at it.