Earlier today, Ricky Gervais tweeted this outstanding photo of his new drinking buddy, Russell Crowe.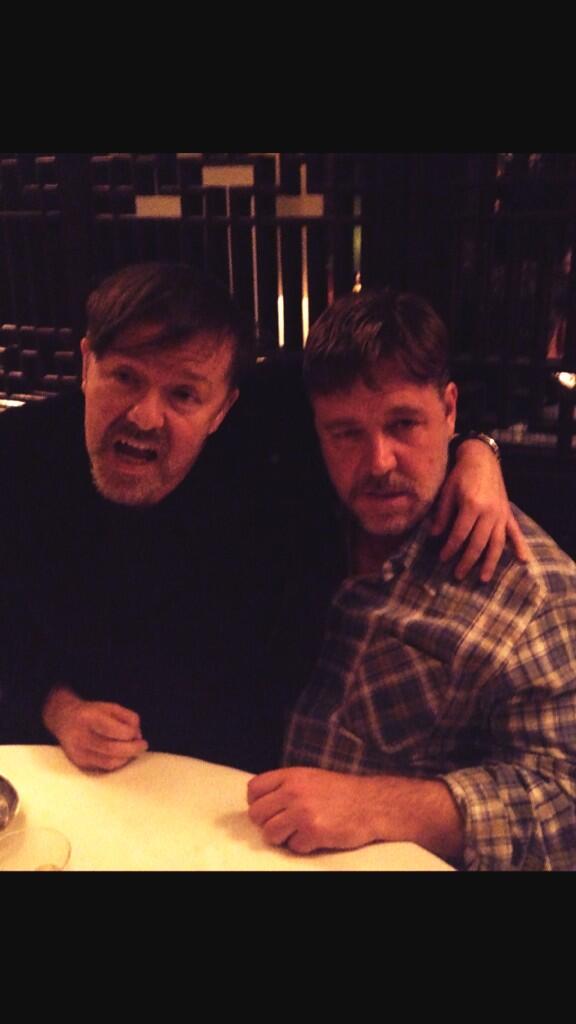 Russell Crowe made a quip about it.
He got quite snarky, actually...
And Ricky responded by calling him a c*nt.
Then this guy got involved.
And Russell told him to fuck off.
But Ricky just went back to blaming Russell for being a bad influence.
And fun was had by all.