This post contains spoilers for Season 7, Episode 4, of Game of Thrones.
Excuse me, I am crying as I type, because ARYA STARK IS BACK AT WINTERFELL. REPEAT. ARYA STARK IS BACK AT WINTERFELL.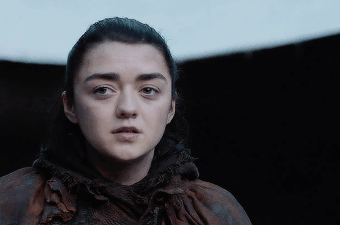 Which means she's reunited with not one, but TWO, of her siblings. Arya's reunion with Sansa was incredibly touching, and even emo Bran managed to lift a hand for his favourite sister.
Arya, Bran, and Sansa haven't all been together since the very first episode of Season 1. And there are now THREE Starks in Winterfell! More than there's been since Robb left for war in Season 1! MY HEART.
1.
5.
7.
8.
9.
10.
11.
12.
18.
20.