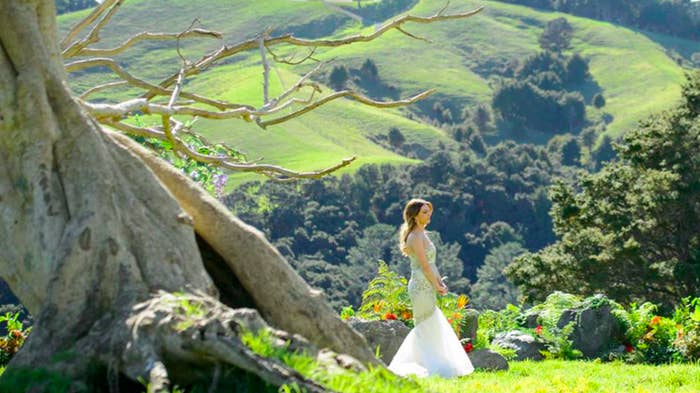 1. OH GOD IT'S HAPPENING.
2. This better start with a moody walk on a beach in New Zealand.
3. I'm just going to ignore those damn spoilers and watch this play out.
4. I AM SO READY FOR THIS.
5. OMG this opening montage.
6. I AM NOT READY FOR THIS.
7. New Zealand is beautiful AF.
8. Ok it's not a moody beach walk but she IS still looking out at the ocean emotionally.
9. EmOCEANally.
10. "Michael is hot." - Sam, stating a true fact and not much else.
11. Honestly the way she talks about Sash tho. I HAVE BEEN SAYING FROM DAY ONE THAT SHE LOVES HIM AND I AM READY TO BE RIGHT.
12. "I started falling in love with Sam from the moment of meeting her." Fuck we're four minutes in and Sasha has killed me already.
13. This flashback package. They are meant to be.
14. Their kisses are so hot they're basically NSFW.
15. Michael announces his emotions like he's surprised by them.
16. I honestly am so interested to see how Michael interacts with people other than Sam.
17. Wow Sam's whole family really was so hurt by ~he who shall not be named~.
18. Ugh so ready to be done with any mention of him.
19. I'm so glad Sam is happy now. She's found love.
20. WITH SASH I'M SURE.
21. OK but she does seem really into Michael and tbh I've never fully understood it?
22. Sam's sister literally just articulated my issue with Michael that I haven't been able to put my finger on.
23. Michael DOES seem like he's just reciting a sales pitch?
24. Like he memorised his main points and reiterates them.
25. And he is SUCH a smooth talker. Too perfect.
26. SHE JUST COMPARED HIM TO BLAKE TO HIS FACE I'M DEAD.
27. SAM'S SISTER IS A QUEEN.
28. Can she adopt me?
29. "I'm not here for the fame" Wait why would you mention that? NO ONE HAS MENTIONED FAME THIS ENTIRE TIME?!
30. Except maybe David the International Moll.
31. It's suspicious, is what it is.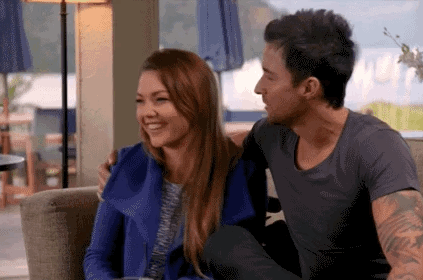 32. OH SASHA YOU'RE SO HANDSOME.
33. Unf that v neck I am so fucking here for it.
34. He already knew the name of one of her brothers. I'm literally freaking out I love Sash so much.
35. Sam's sister going straight in once again. We all need a big sister like this.
36. "To be honest I don't even have a profile on Facebook." Sash is a goddamn king.
37. And the contrast between his response to the "profile" question and Michael's "fame" comment is striking to say the least.
38. SERIOUSLY SASH'S ANSWERS ARE SO GOOD.
39. I HAVE SO MANY GOOSEBUMPS. ALL OVER MY BODY.
40. Sam's sister is like "Michael I have a lot of doubts about you" / "Sash you are cool".
41. Same tho.
42. Look at Sam she doesn't want to say goodbye. Ugggggghh just marry him already please.
43. Michael's ~last date~. It's so odd he made it to the final two without ever being invited on a single date.
44. They're going rafting because there's nothing sexier than helmets and lifejackets.
45. Oh man, this looks beautiful tho.
46. I guess the good thing about Michael and Sam is he needs someone to inject some fun in his life and Sam does that in spades.
47. "OH MY GOODNESS GRACIOUS!" Sam is so cute.
48. Did she lose her paddle? That's can't be a good omen.
49. Michael literally just said he can't see the forest for the trees.
50. "I'm a bath guy." K.
51. Ah Michael's abs. The real stars of this season.
52. The hot springs are the only thing that's steamy about this date. NO CHEMISTRY I TELL YOU.
53. Yoooooooooo. L-bombs ahoy.
54. *Whispers* I still don't buy it tbh...
55. Well that's at least a proper kiss!!!!
56. In the last two episodes we have seen a lot more of Michael opening up. Before he was so sterile…
57. If they end up together at least they'll be happy.
58. Even though my whole body is screaming #TeamSash.
59. "Where's my cheese platter???" God I love Sam.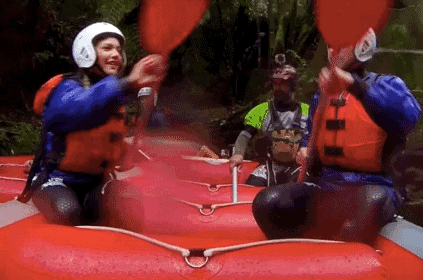 60. SASH ATTACK.
61. THAT GREETING.
62. UGH THESE TWO SEEM SO IN LOVE.
63. BUT SHE ALSO SEEMED TO REALLY APPRECIATE MICHAEL OPENING UP???
64. BUT???
65. SO?
66. I DON'T KNOW?
67. OH MY GOD SASH AND SAM THO.
68. "We're a bunch of dags." YOU'RE THE CUTEST.
69. I'm basically crying.
70. I need more wine.
71. HE IS PICTURING WHAT THEIR KIDS LOOK LIKE. GOODBYE CRUEL WORLD.
72. Ugh seriously he is so lovely.
73. TBH I think it's 100% fair and normal that he wants to protect himself. And Sam has gotta undesrtand that.
74. Sam's Dawson's Creek reference just won the whole season.
75. SASH IS HER PACEY. I AM DONE.
76. Sash is like "you're not gonna make me jump out of another plane are you."
77. Honestly Sam how much has this guy gotta do to prove he loves you.
78. OK he seems to be enjoying it maybe she really did help him get over his fear.
79. BLESS THESE TWO CRAZY KIDS.
80. My heart can't take this.
81. FUCK IS HE GOING TO SAY HE LOVES HER.
82. FUCK.
83. HE SAID IT.
84. HE LOVES HER HE LOVES HER HE LOVES HER SO MUCH.
85. I'M NOT OK.
86. FUCK.
87. SHE'S GONNA CRY. I'M GONNA CRY. WE'RE ALL GOING TO CRY.
88. That was so fucking perfect.
89. Everything he said. Nailed it.
90. And you could tell he really meant it.
91. Unlike some people, ahem...
92. SHE JUST SAID HE COULD BE THE ONE.
93. OH GOD.
94. I'M LITERALLY ABOUT TO WEEP WITH JOY.
95. IT HAS TO BE SASH.
96. IT SASH TO BE.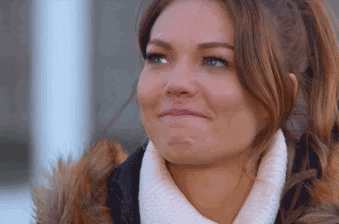 97. THIS AD BREAK IS GOING TOO LONG.
98. I KNOW I AM USING CAPS A LOT BUT I JUST HAVE A LOT OF FEELINGS TO GET OUT OK.
99. THEY LOOK LIKE THEY'RE GETTING READY FOR THEIR WEDDING OMG.
100. I'm so not ready for this. I thought I was but I'm really not.
101. Sam is seriously in love with whoever the winner is and oh god it has to be Sash.
102. I mean if it's Michael, good for her that he makes her happy and everything…
103. But goddamit I know I'm so freaking biased but seriously SASH.
104. This location is so BEAUTIFUL it certainly beats the damn Bachelor mansion.
105. OH GOD HERE WE GO.
106. OH GOD.
107. OH GOD.
108. I CAN'T BREATHE.
109. MICHAEL IS GETTING OUT OF THE CAR FIRST.
110. OH MY GOD.
111. IT'S SASH.
112. IT'S SSASSSHHHHHH.
113. Sorry Michael I know you're about to get your heartbroken and I'mma let you finish but SAAAASSSSH.
114. Sorry not sorry.
115. Actually a little sorry I feel bad if Michael really was in love with Sam, nobody wants to see someone get hurt like that.
116. Also I feel bad for Sam, this can NOT be easy for her.
117. She's doing so well.
118. This is heartbreaking.
119. "It's OK Sam. It's OK." Sweetest moment from Michael of the season.
120. Like he knows what she's trying to say and he just wants to comfort her.
121. He's being so goddamn gracious and lovely.
122. Oh god I take it all back he's won me over at the last minute.
123. This finale is such a goddamn emotional roller coaster.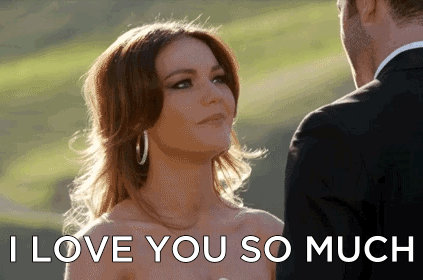 124. And we're heading back up because it's SASH TIME.
125. Do you think Osher is trying really hard not to grin rn.
126. Why do they have to walk 10,000km to get to her, is this another test.
127. I think my heart has actually stopped beating.
128. This is just too much.
129. It's all so beautiful.
130. Sam's speech is bloody epic. So many "loves". Just waiting for the final one.
131. I am feeling feelings everywhere in my body I AM OVERCOME WITH FEELINGS.
132. Sam: "I realised I've been waiting my whole life to meet you… I love you so much."
133. Sash: "Really?"
134. Me: *explodes into a million heart-shaped pieces*.
135. I'm legit hyperventilating.
136. I don't even know if I'm laughing or crying and I don't even care.
137. I AM SO HAPPY.
138. THIS IS SO PERFECT.
139. LOVE IS REAL GUYS. LOVE IS SO BLOODY REAL.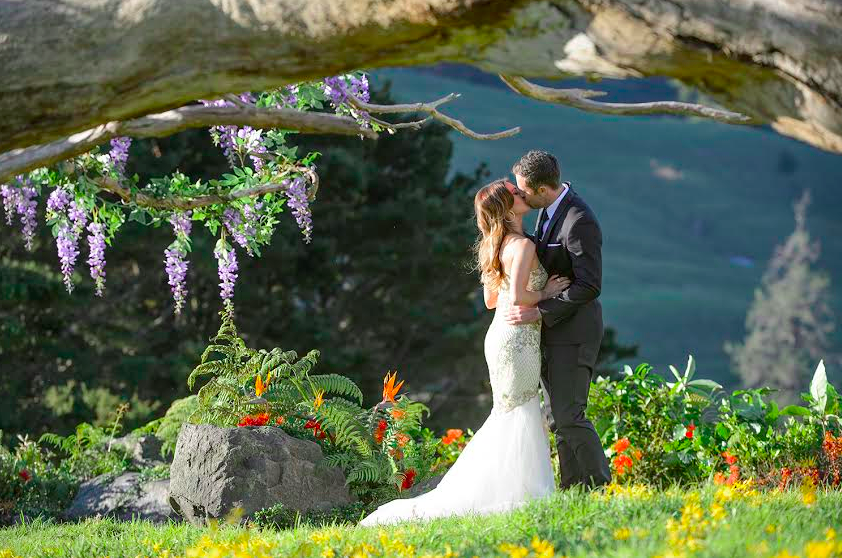 Like BuzzFeed Oz on Facebook