Manny Jacinto Has Always Been Hot, But "Nine Perfect Strangers" Takes It To Another Level
Yes, I'm watching Nine Perfect Strangers for the "plot."
Nine Perfect Strangers is a great new drama on Hulu, but most importantly it stars Manny Jacinto.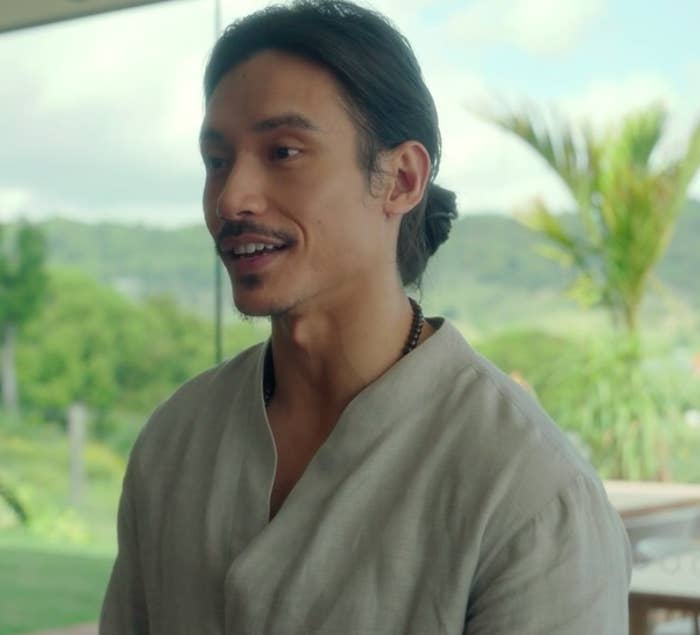 Now, Manny Jacinto is extremely talented, and he is excellent in the role of Yao, the right-hand man of mysterious Masha, who runs creepy wellness retreat Tranquillum House.
He also happens to be really fucking hot.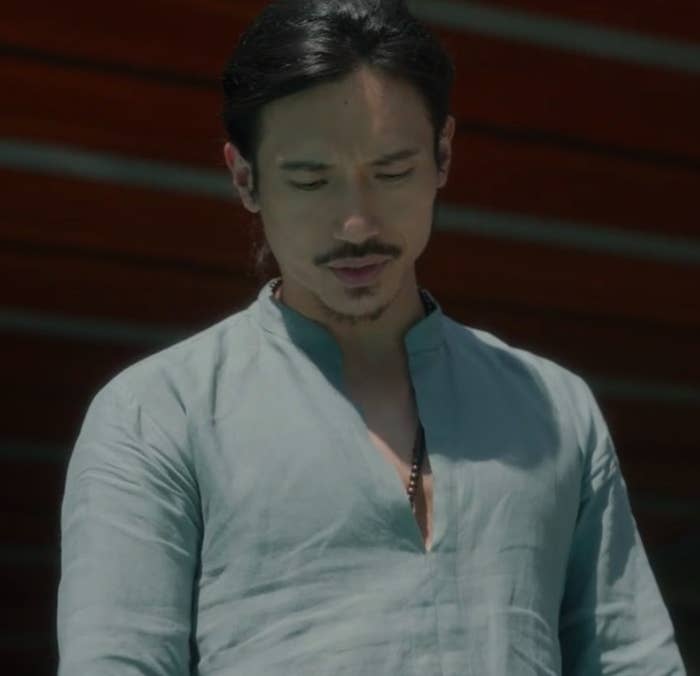 Like, he's already outrageously good looking, and then you add the moustache? And the long hair??? And the deep, thoughtful stares???? And the head tilt?????? And whatever he is doing with his hands??????????
Also, um, arm veins.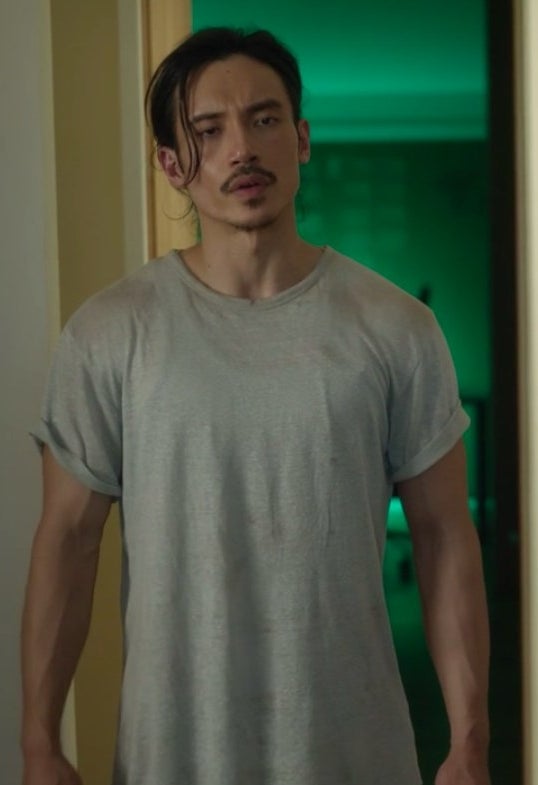 And this single! strand! of hair!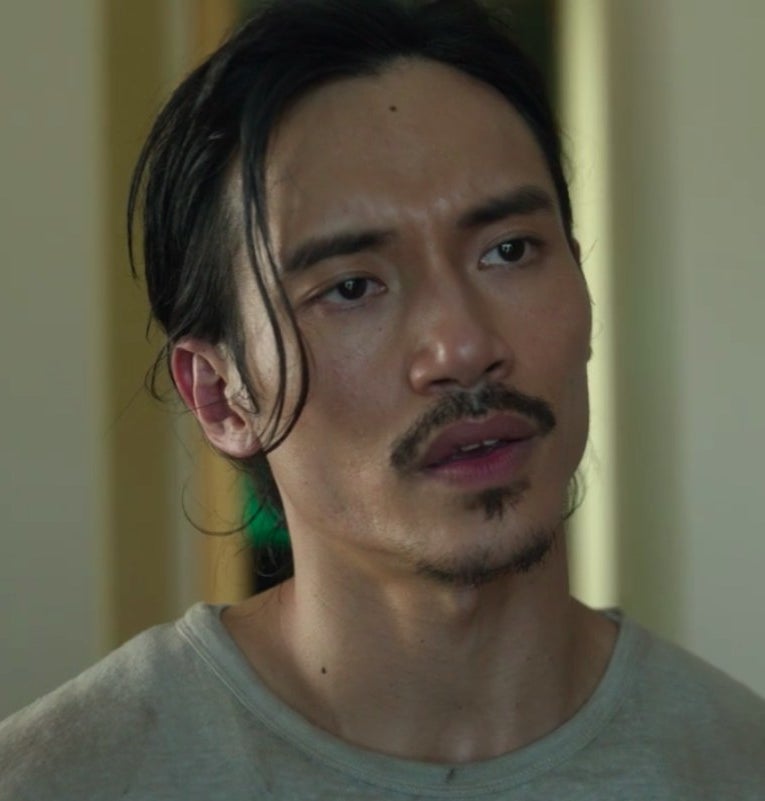 Needless to say, a lot of people are going wild for Manny in Nine Perfect Strangers...
Thank you, Manny Jacinto. Thank you very much.