Ellen Wleklinski and Corey Collins are a Californian couple who recently celebrated their engagement with a La La Land-inspired photo shoot, and it's pretty perfect.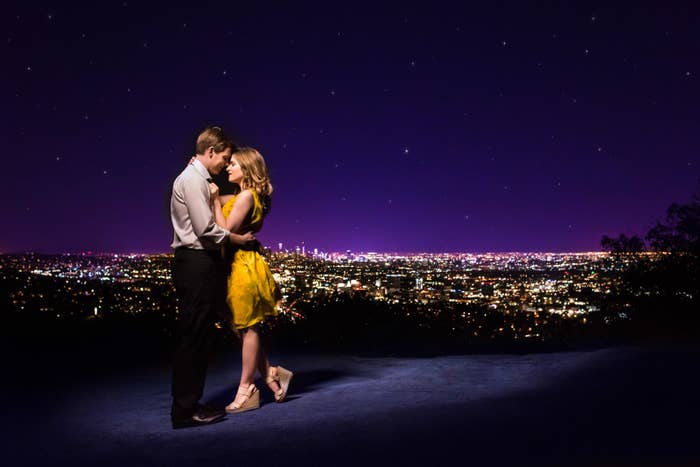 Their photographer, Marlies Hartman, suggested the theme after falling in love with the movie and observing the similarities between Ellen and Corey, and Mia and Sebastian, the couple in the movie played by Emma Stone and Ryan Gosling.
"Ellen and Corey are both native Californians who met and fell in love right here in LA, even though they grew up in neighbouring towns upstate," Hartman told BuzzFeed.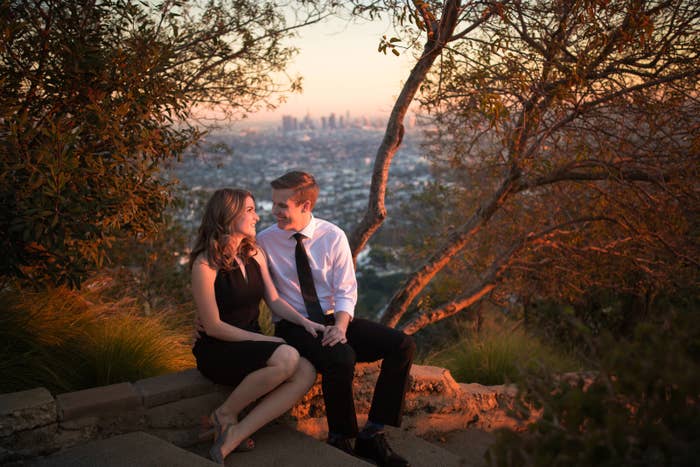 "They visited the Griffith Observatory for one of their first dates. ... They were both huge fans of the film, and Ellen always felt that Corey looked like her own personal Ryan Gosling!"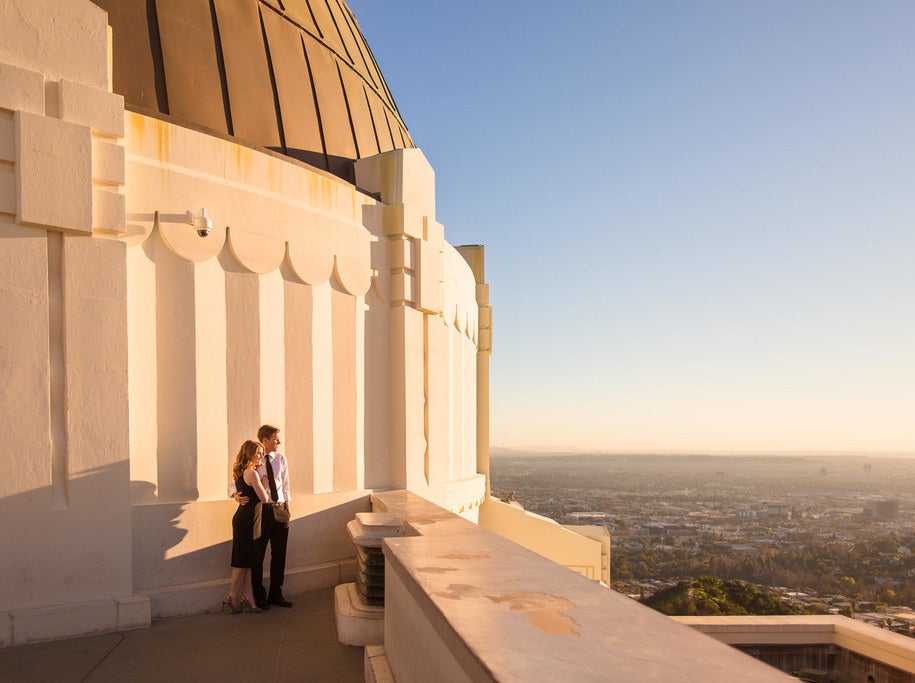 Hartman said they didn't want to re-create every shot from the movie, but rather showcase the "energy" of the love story.
It was about "bringing to life a real-world Mia and Sebastian, and what their life would look like if they ended up together at the end of the film".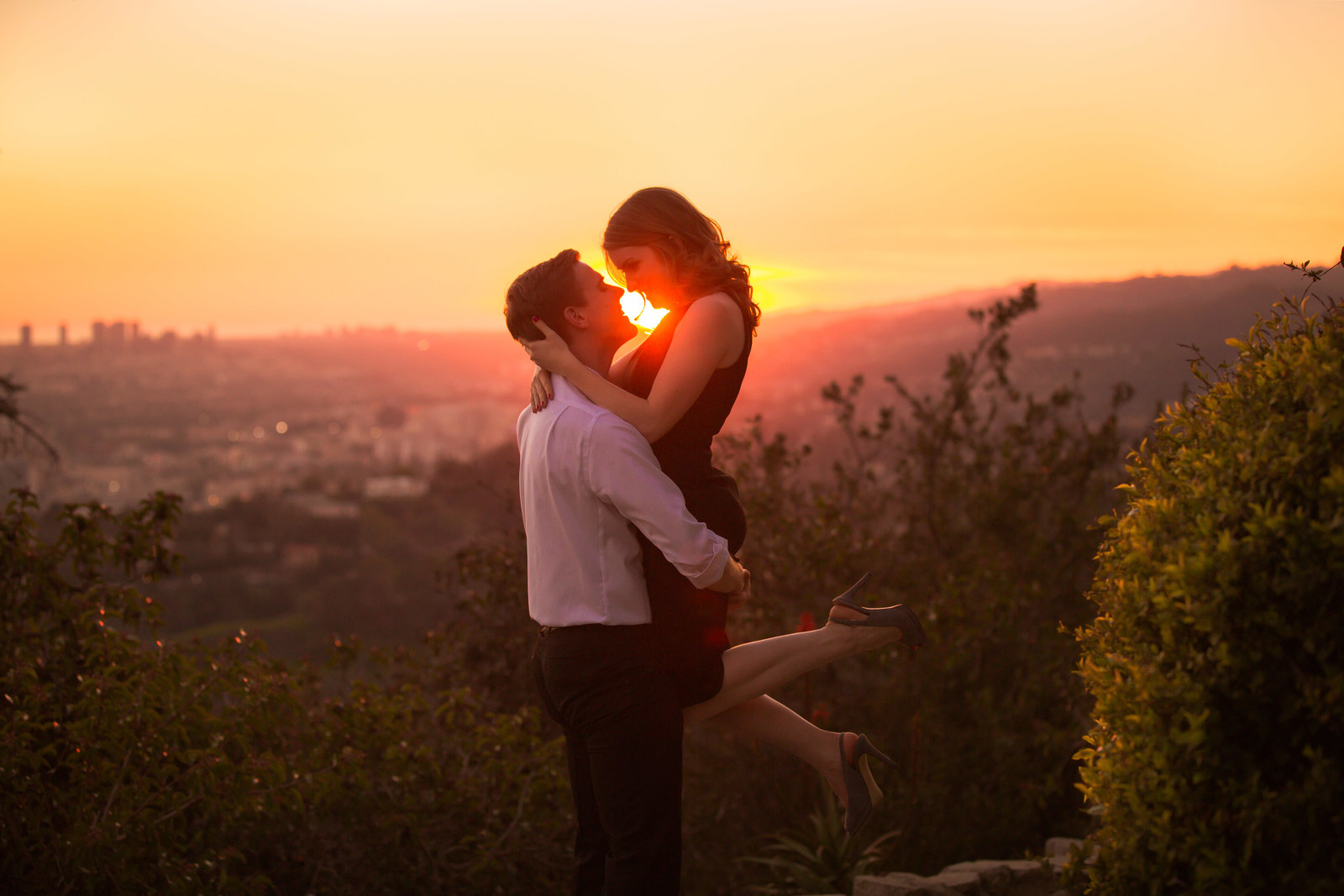 It's fine, I'm not crying at all.