OK, we all know by now that Timothée Chalamet has the perfect face. Just look at it in Call Be My Your Name.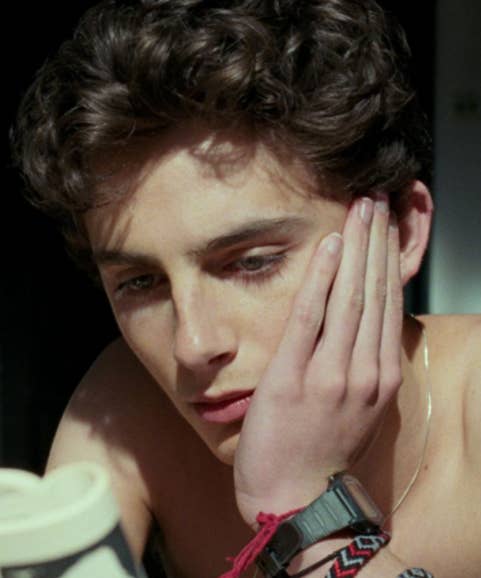 It's a real mood.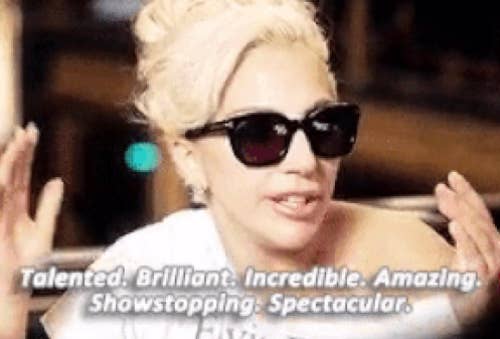 An even bigger mood? Call Me By Your Name screenwriter James Ivory actually WEARING Timothée Chalamet's face* on the Oscars red carpet.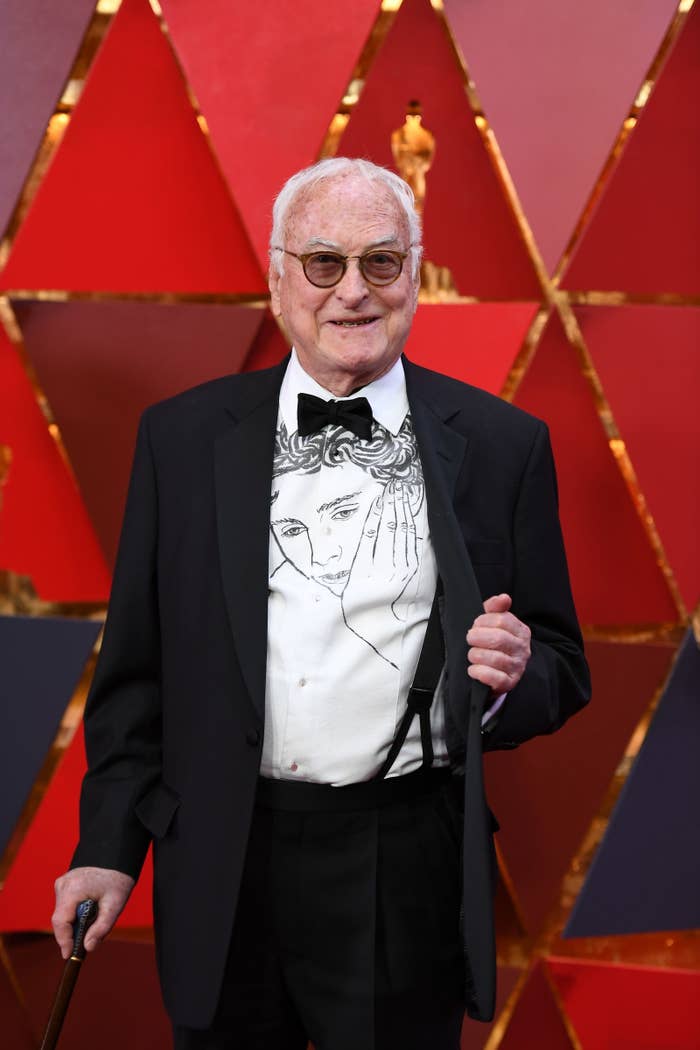 Ivory is nominated for Best Adapted Screenplay, and at 89 years old, he's one of the oldest nominees in the awards' history.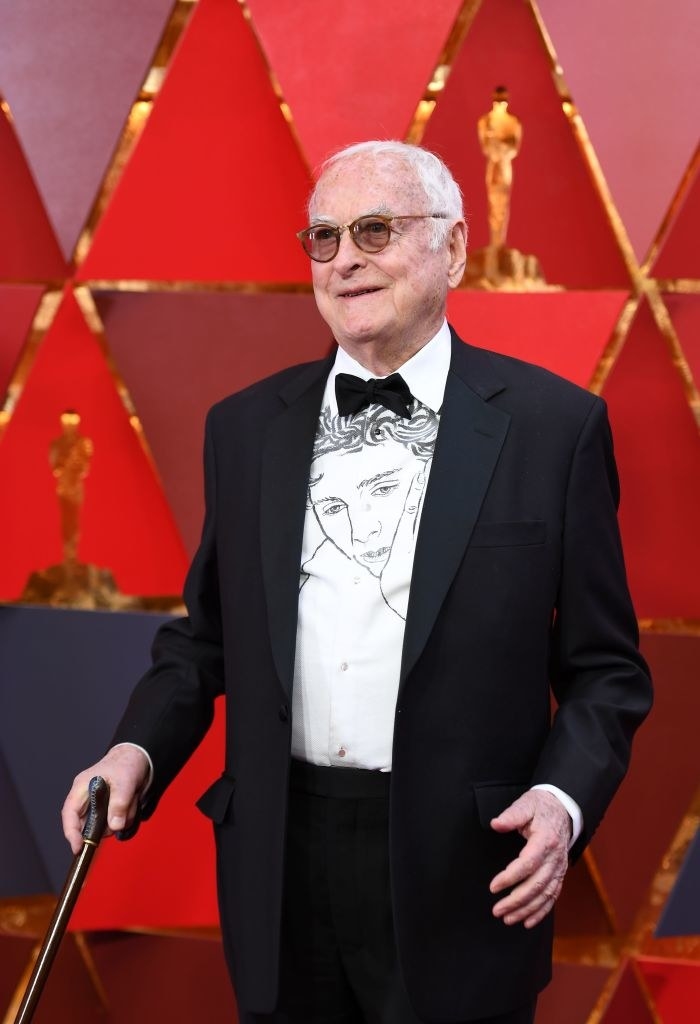 Timothée, of course, also rocked his own beautiful face on the red carpet.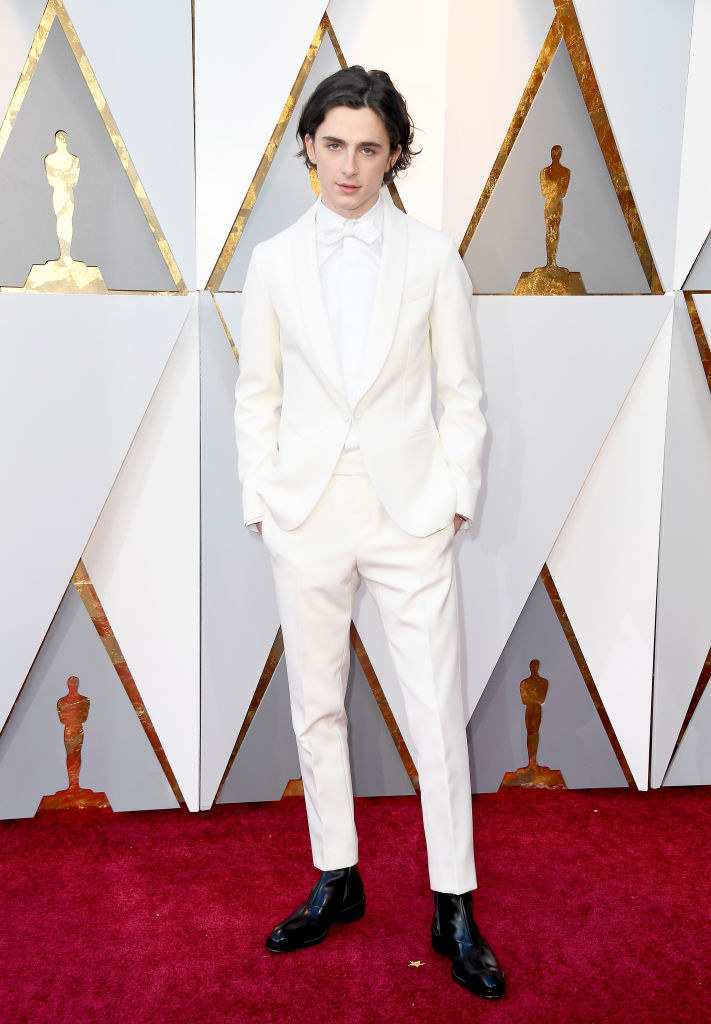 He paired it with Call Me By Your Name Armie Hammer's very handsome face and it was a GREAT combination.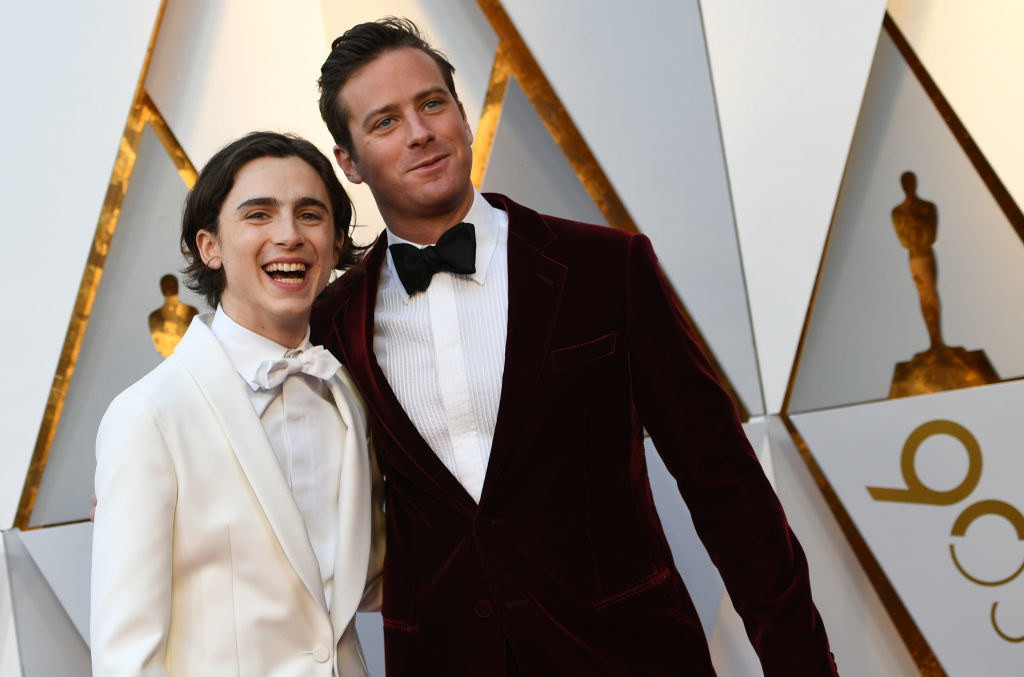 But there's no doubt James Ivory has won this round.
Here's hoping we get to see Timothée wearing this shirt in the near future. 🙏