If You're Still Wondering Who The Last Jedi Is, Here's The Answer
You can put all those theories to rest now.
Ever since the name for Episode VIII was revealed, fans have been speculating about who exactly "The Last Jedi" refers to.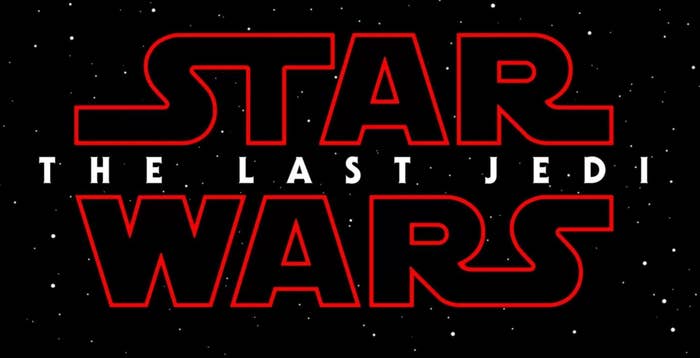 Today, Vanity Fair tweeted out an article from May in which they unsuccessfully tried to get Kathleen Kennedy, the president of Lucasfilm, and Rian Johnson, The Last Jedi's writer/director, to reveal the truth.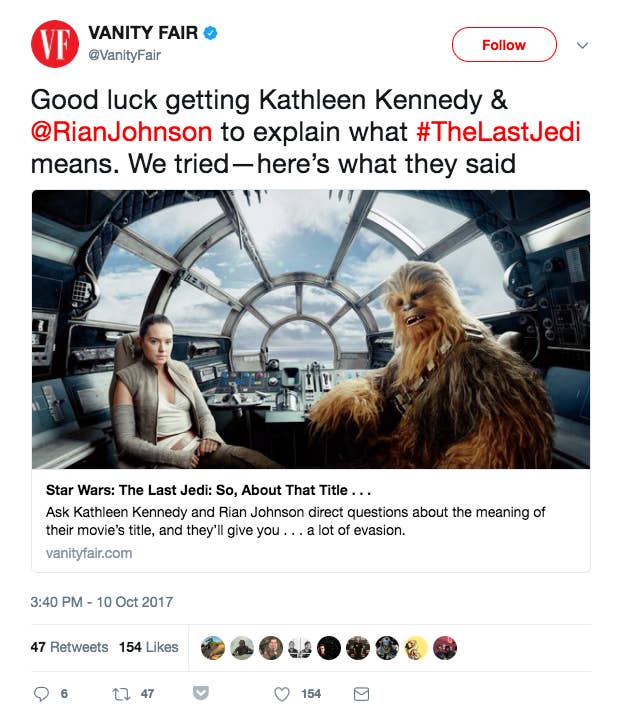 But Rian Johnson quickly shut down their speculation (and half the fandom's along with it) by flat-out stating that the Last Jedi is, in fact, Luke.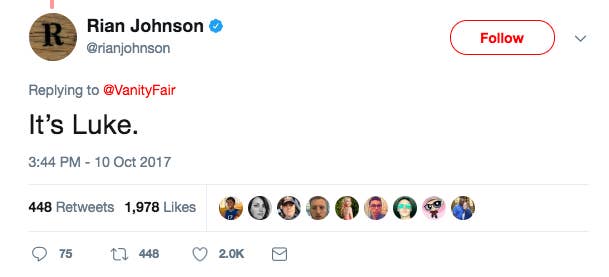 This isn't the first time he's confirmed it's Luke, however – in September, he told The New York Times, "Luke Skywalker, right now, is the Last Jedi".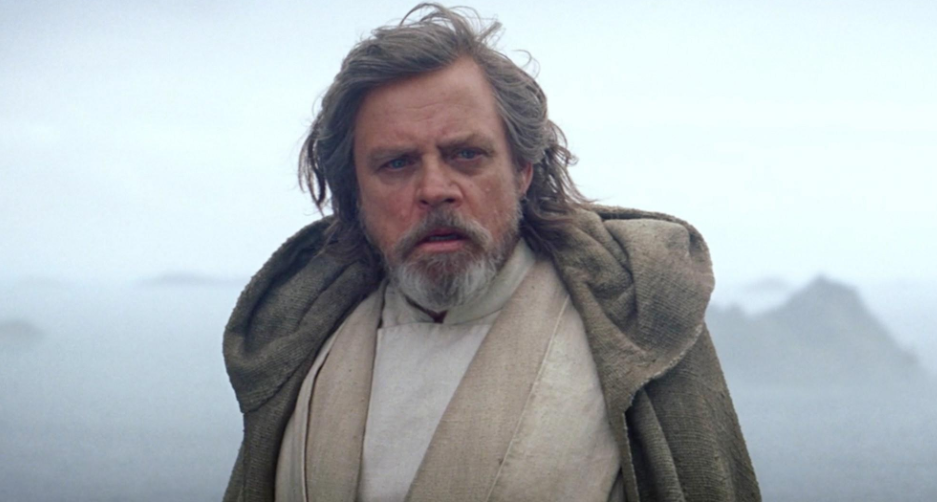 And some pointed out that the answer has literally been right in front of us the whole time.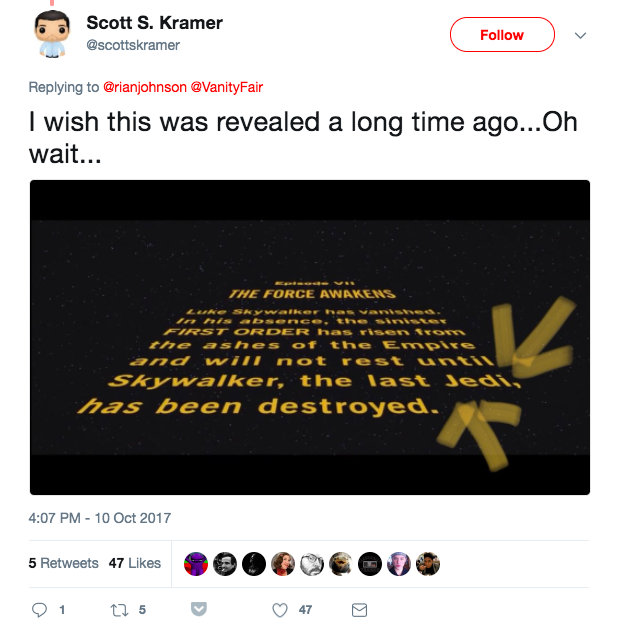 Anywaaaay, is it December yet?!