With the release of Jack in the Box on July 15, J-Hope, most famous for his work with BTS, has become the first member of the group to debut a full-length solo album as part of BTS's "Chapter Two."
The two music videos that accompany the album's tracks — "MORE" and "Arson" — also encompass a dark aesthetic and gritty narrative.
If you're only familiar with BTS's recent Billboard pop hits like "Dynamite" or "Butter," or J-Hope's reputation as the always happy and bright "sunshine" member of the group, Jack in the Box might come as a surprise.
But, while being very fresh, Jack in the Box is also the natural culmination of J-Hope's career to date; from his early roots in dancing, to his decade in BTS, and the solo projects he has already worked on in the past. Here's a little look back at his journey so far...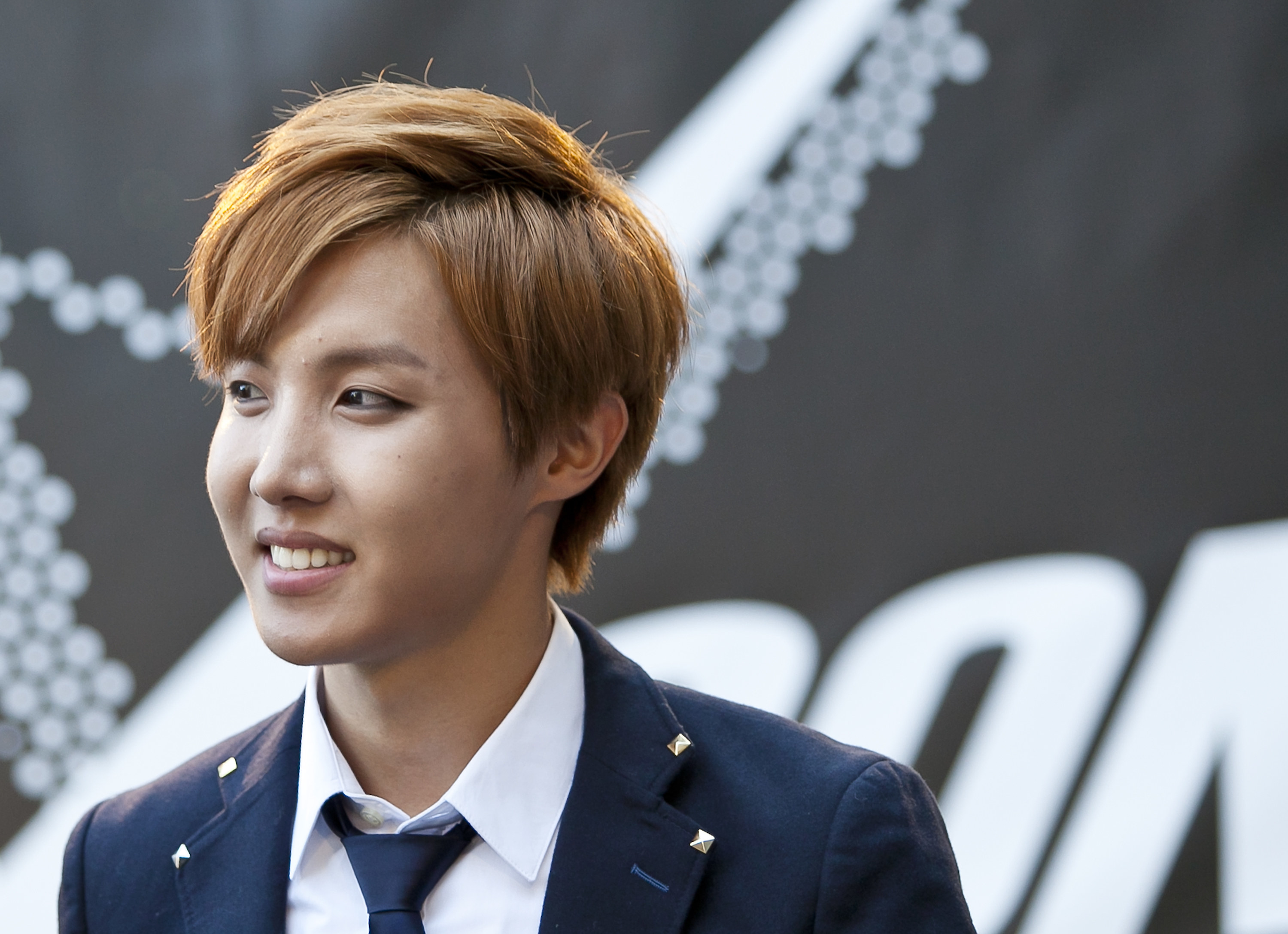 J-Hope, whose real name is Jung Ho-seok but who is often called "Hobi" by both BTS and fans, got his start in street dance. He was part of an underground dance team before joining Big Hit Entertainment as a trainee in 2010, when he was just 16 years old.
J-Hope was added to BTS as a rapper, joining RM and Suga (vocalists Jin, Jimin, V, and Jungkook were added shortly after). During his time as a trainee, he featured on Jo Kwon's song "Animal," before finally debuting together with BTS in 2013 with the album 2 Cool 4 School and its lead single "No More Dream."
As one of the group's rappers, J-Hope participated in songwriting across the majority of BTS's music from the very beginning, and also got involved in producing. J-Hope also became dance leader, playing a a key role in the group's impressive choreography and performances.
Both his dance and rap skills (not to mention darker side) were showcased in J-Hope's first solo song within BTS: 2016's "Intro: Boy Meets Evil" off the group's second studio album Wings.
Another important part of getting to know J-Hope's work (other than diving into, like, the entire discography of BTS) is the subunit songs he's done within the group — especially with his fellow rappers RM and Suga.
J-Hope has also released solo projects before Jack in the Box, including 2015's "1 Verse" and a mixtape in 2018 called Hope World.
But J-Hope's most famous solo project before Jack in the Box was perhaps "Chicken Noodle Soup," a collaboration with Becky G, in which he paid homage to his street dance roots.
Now is the perfect time to get caught up — J-Hope will be headlining Lollapalooza this year, and it's sure to be a performance that gets everyone talking.
What is your fave J-Hope track? Let us know in the comments!