Tumblr user SaveTheWailes has created these amazing (and slightly terrifying) custom My Little Pony toys inspired by Mad Max: Fury Road.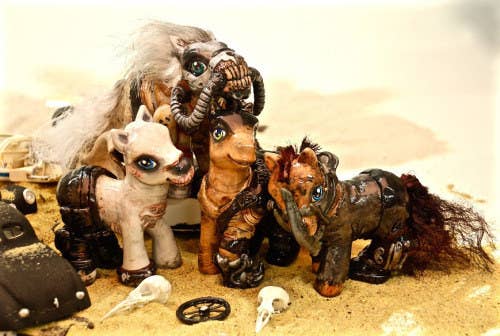 "They were super fun to make and super horrifying (I'm looking at you, Immortan Joe)," the artist wrote on Tumblr.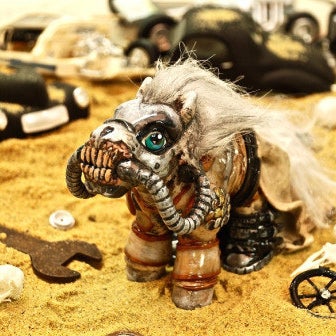 "I made them over old My Little Pony toys with polymer clay, epoxy, acrylics, faux fur [and] leather," Wailes told BuzzFeed. "I dyed their hair and made sure their moving parts still worked and fit into the sculptures."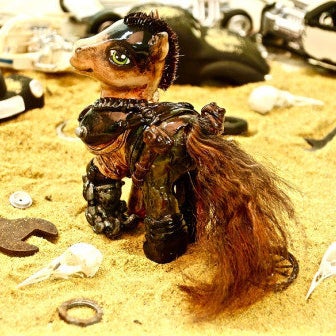 Furiosa looks fierce as ever in pony form.
"Max and Nux had moving heads and Max had a moving lock on the back of his neck."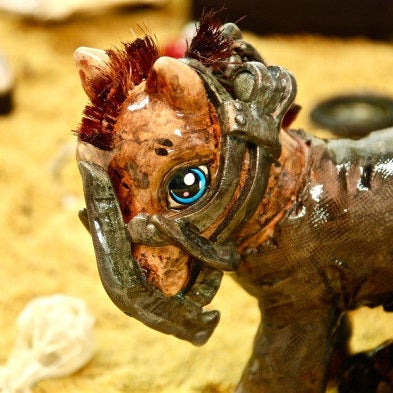 "Each one took a few days to make, probably about a week for the whole set," Wailes said.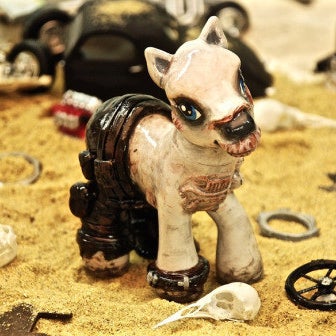 Like BuzzFeed Australia on Facebook