These Baby Emus Cuddling A Baby Kangaroo Will Make Your Heart Explode
YOU CAN'T HANDLE THE CUTE.
HERE IS A BABY ROO WITH TWO BABY EMUS YOU ARE WELCOME.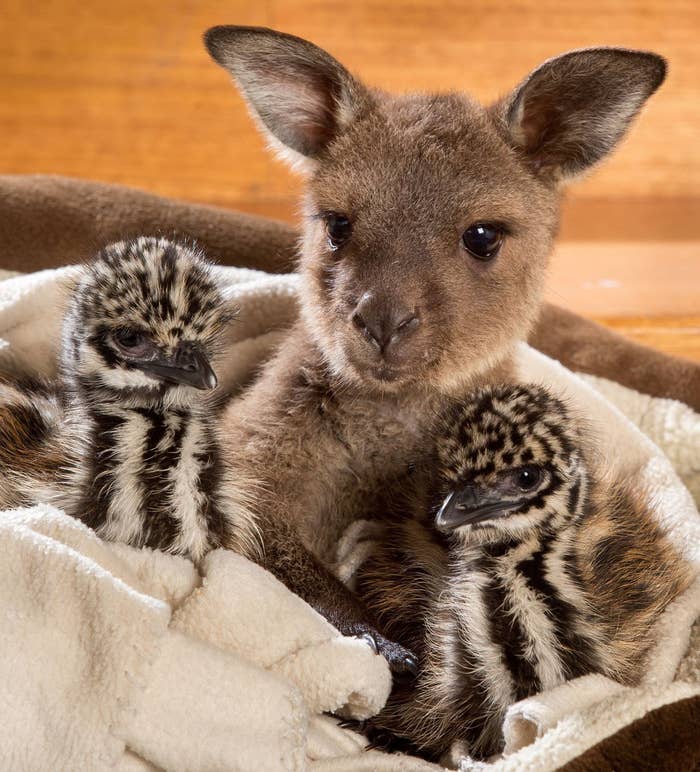 The day-old emu chicks Edi and Eli are besties with their foster brother, 8-month-old Reuben, at Victoria's Wild Action Zoo.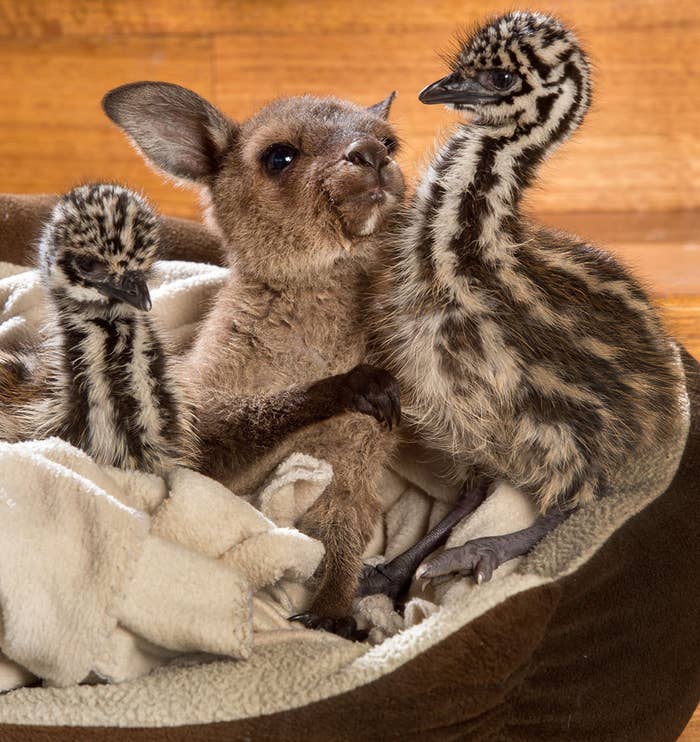 Zoologist Chris Humfrey told BuzzFeed he brought the chicks into his home to protect them from feral foxes.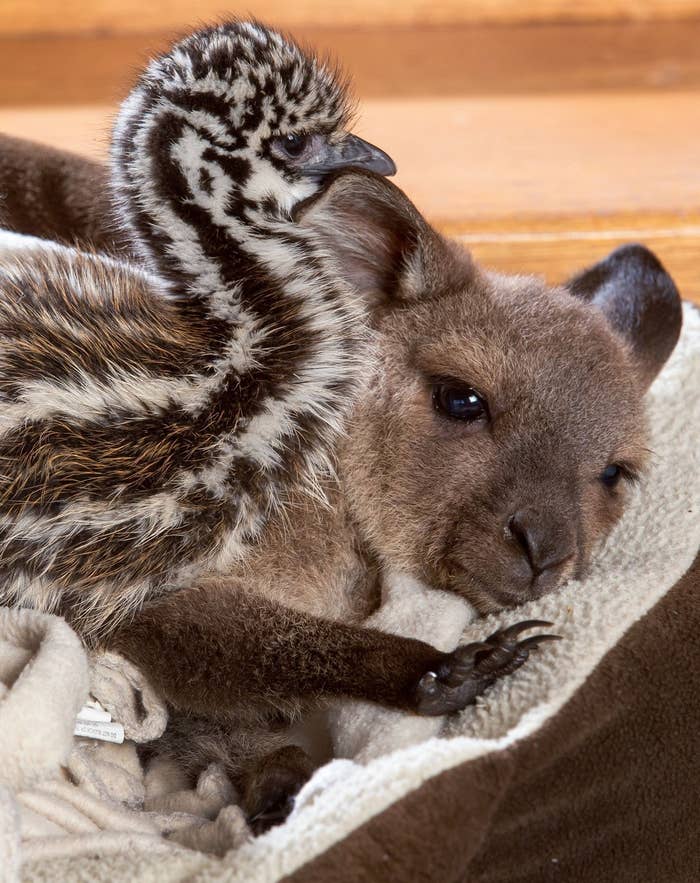 Edi and Eli will be released into the open paddocks with their parents when they're bigger - UNTIL THEN THEY WILL ENJOY CUDDLES WITH THIS BABY ROO AND OUR HEARTS WILL BURST FROM THE CUTE.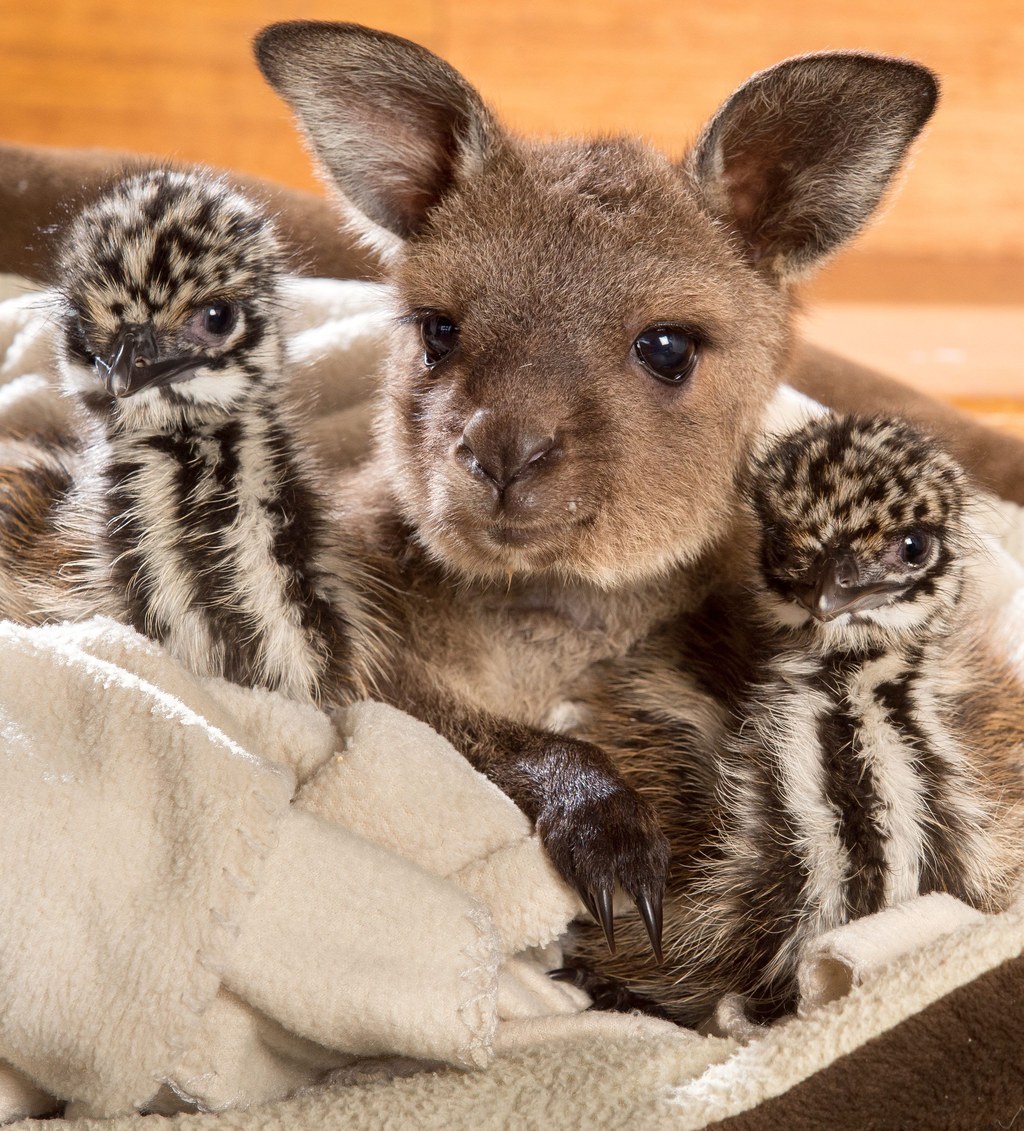 Like BuzzFeed Australia on Facebook
Want more proof that Australia is the greatest place on earth? Sign up for BuzzFeed's "Meanwhile in Australia" newsletter!