No, but only because I don't work in an office

No, but I've eaten equally stinky foods near my colleagues

No, I fear the judgement of others too much

No, and I never wanted to

No, but I love watching them

No, I don't even watch those shows, they're a disgrace

I don't know, maybe 5,000?

How the hell am I supposed to know?

Ignore the problem and hope it goes away

No, but I've thought about it

Yes, you should only have to pay for what you eat

No, I'd rather just pay the extra

No, I take pride in my farts

Only if I'm the only one who uses it

Yes, that's what it's for

Sometimes, but I text them first

Only old people/relatives

Yes, I found it rewarding

Yes, it made me look good

No, I make someone else kill it

I set the whole damn house on fire

No, I carefully place it outside

No, but I've listened to it illegally

No, but I've enjoyed listening to it for free

I hate the Red Hot Chili Peppers
Would You Actually Get In To The Good Place?
You got:

You're going to the Good Place!
Congrats! You're one of the chosen few who will enjoy the Good Place. You must be a really good person.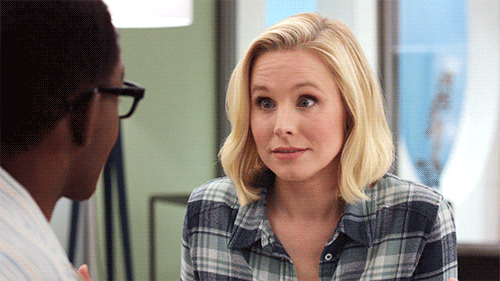 You got:

You're going to the Bad Place!
Sorry, but you're forked. Take comfort in knowing you're definitely not the only one, I guess?