This post contains spoilers for Season 6, Episode 5 of Game of Thrones.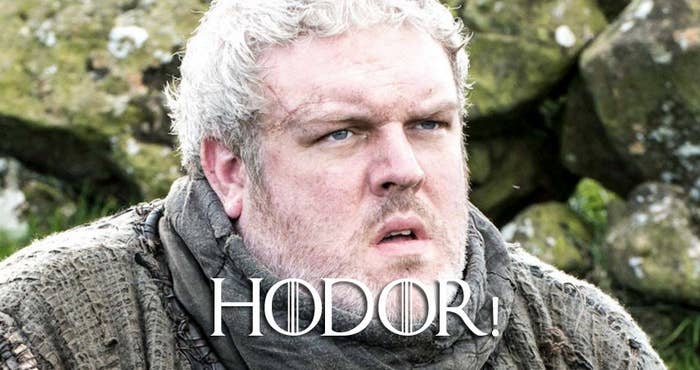 Fans have been speculating for years about the origins of Hodor's name, but like so many things with this series, the pay-off was truly devastating.
In a behind-the-scenes video, Game of Thrones showrunners David Benioff and D. B. Weiss have revealed fans aren't the only ones shocked by the twist: They were, too, when George R. R. Martin first told them about it.
Benioff says he and Weiss had a meeting with the author to get as much information from him as possible, and were blown away when they heard Hodor's story.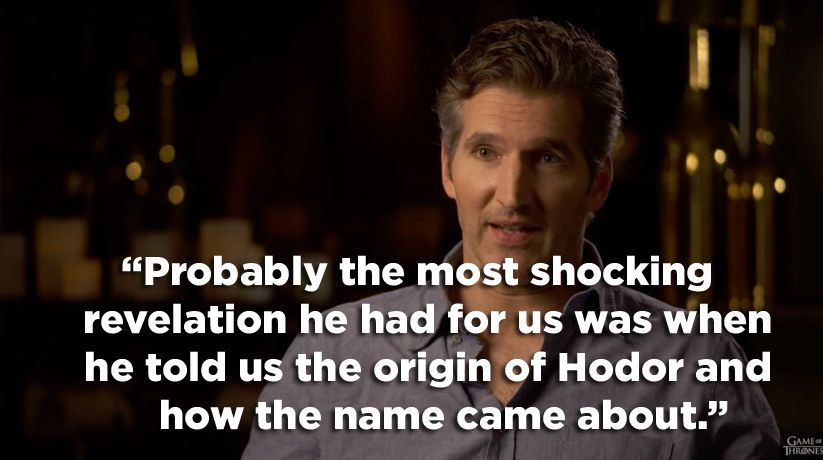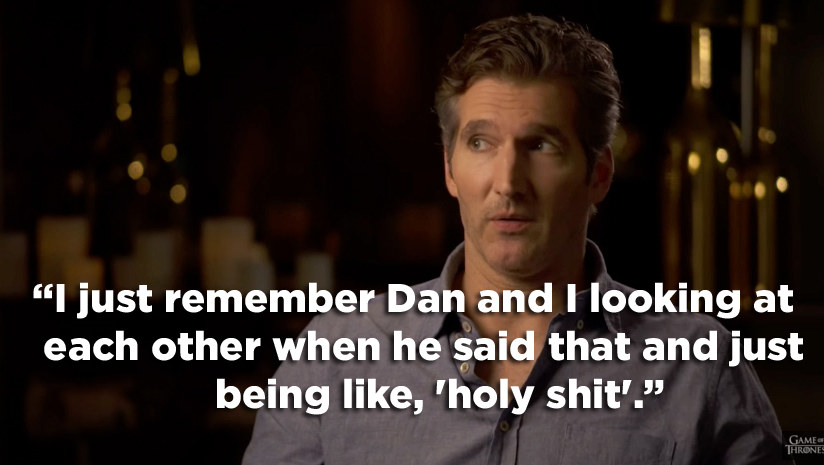 Weiss adds that being told that "hold the door" was the origin of "Hodor", even in an abstract way, really affected them.