Henry Golding Is So Handsome It Hurts, And Here Are The Photos To Prove It
This post is for thirsty eyes only.
1.
Let's get the obvious out of the way first: Henry Golding is a talented man who is killing it in his movie roles lately.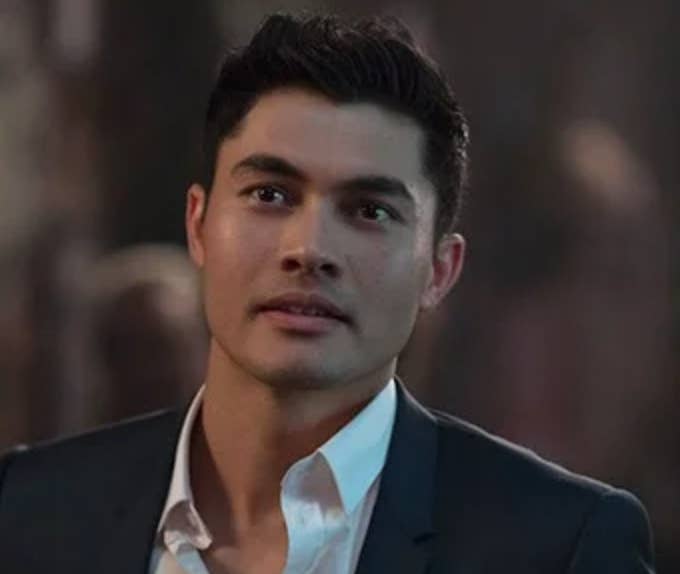 2.
This post ain't about that though, so if that's what you came expecting to read, you might want to turn away now.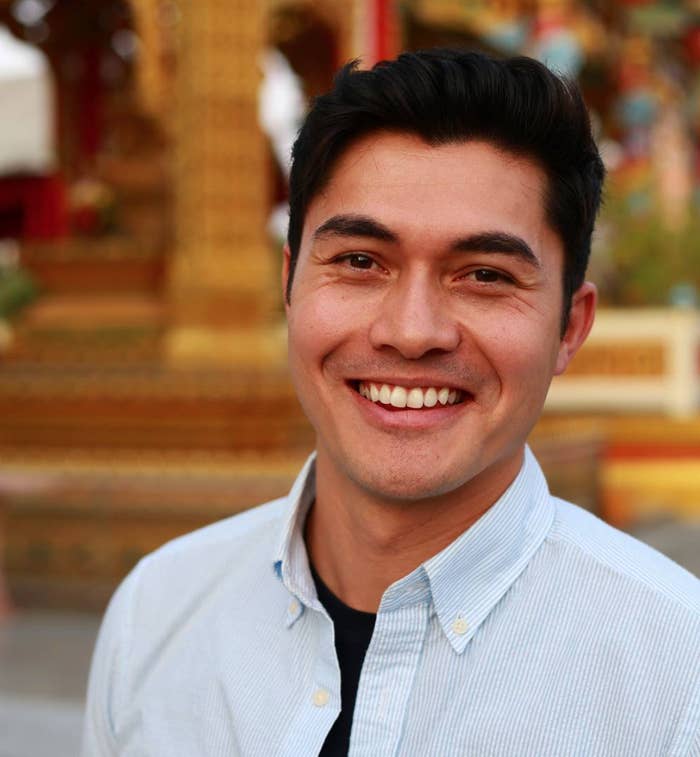 3.
If you came here for some pretty photos of Henry Golding with some mildly thirsty comments instead, well congratulations, you are in luck!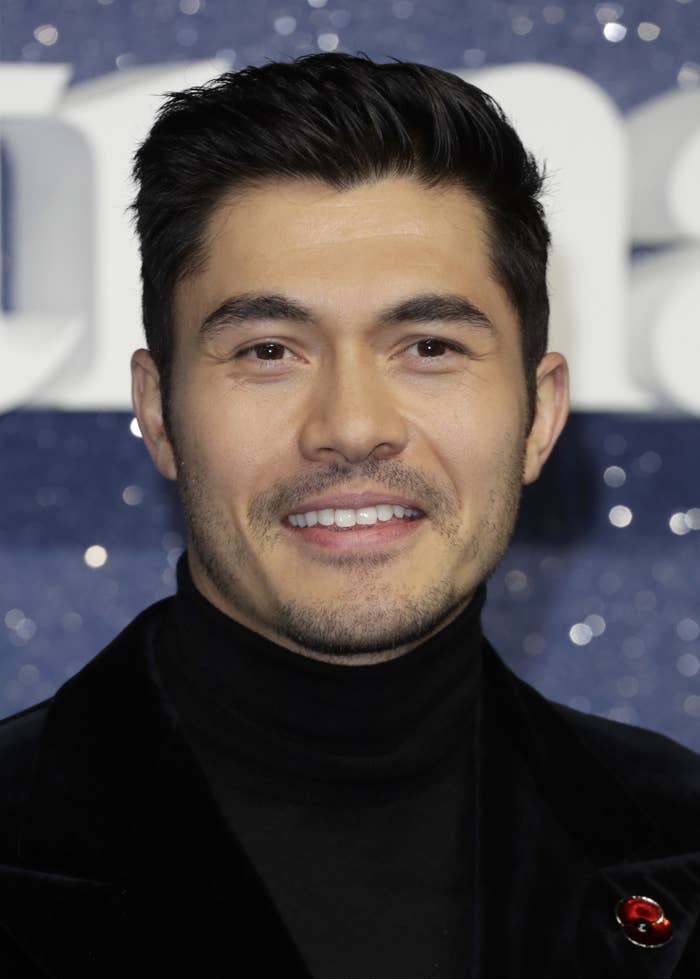 4.
Because that is exactly what this post is. An appreciation of Henry Golding's handsomeness.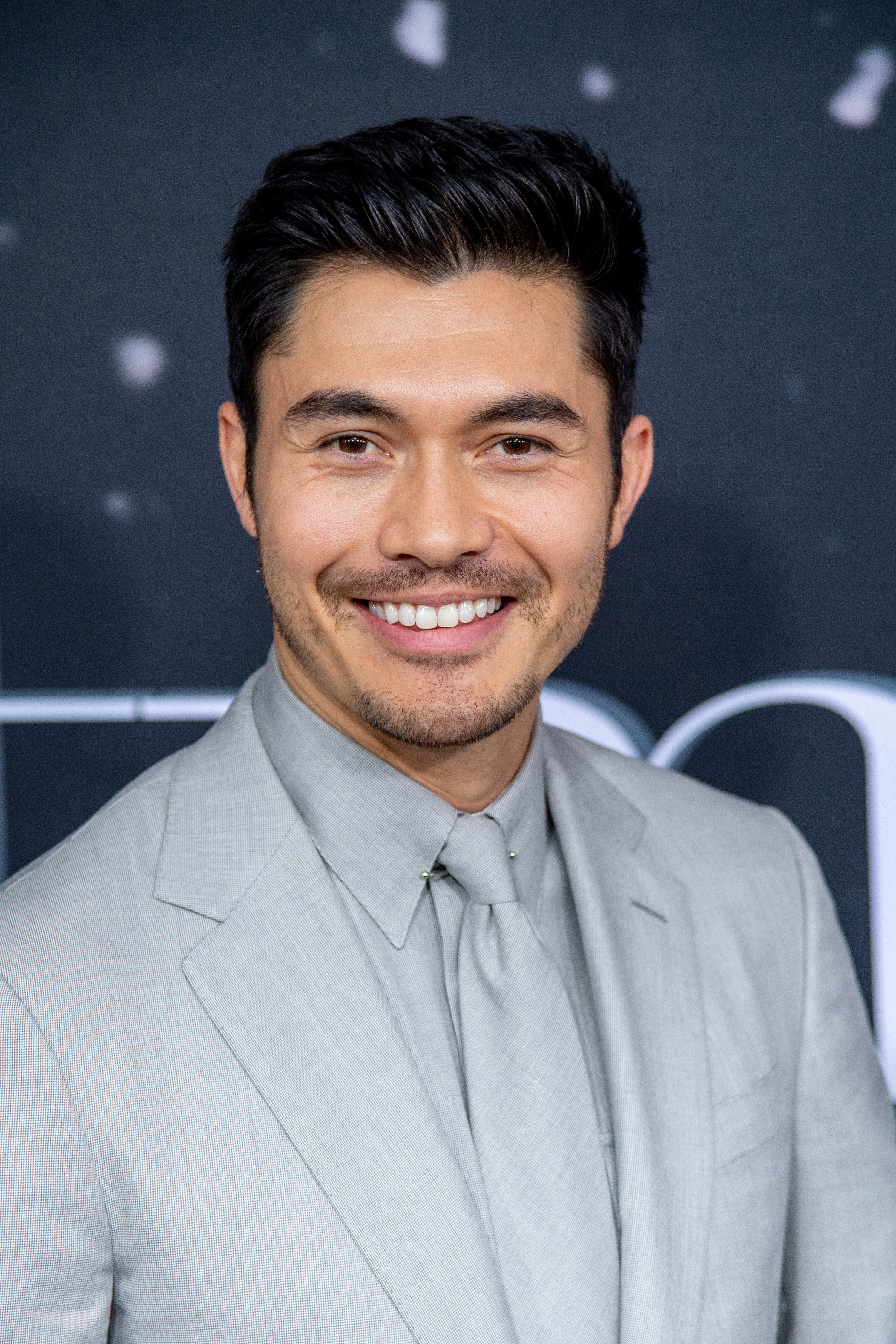 6.
Like??? He just goes around looking like this??? All the time???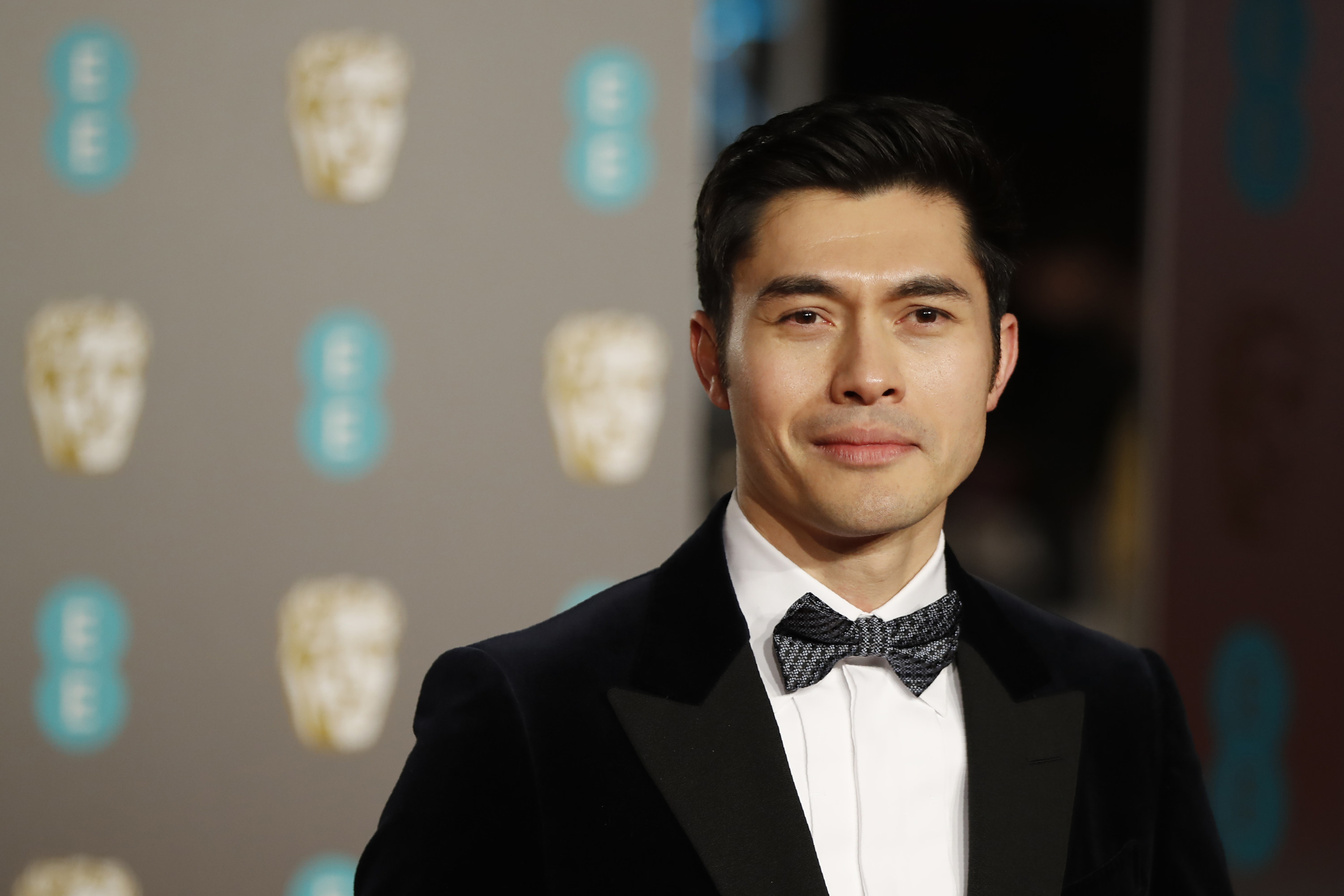 7.
It's quite frankly rude.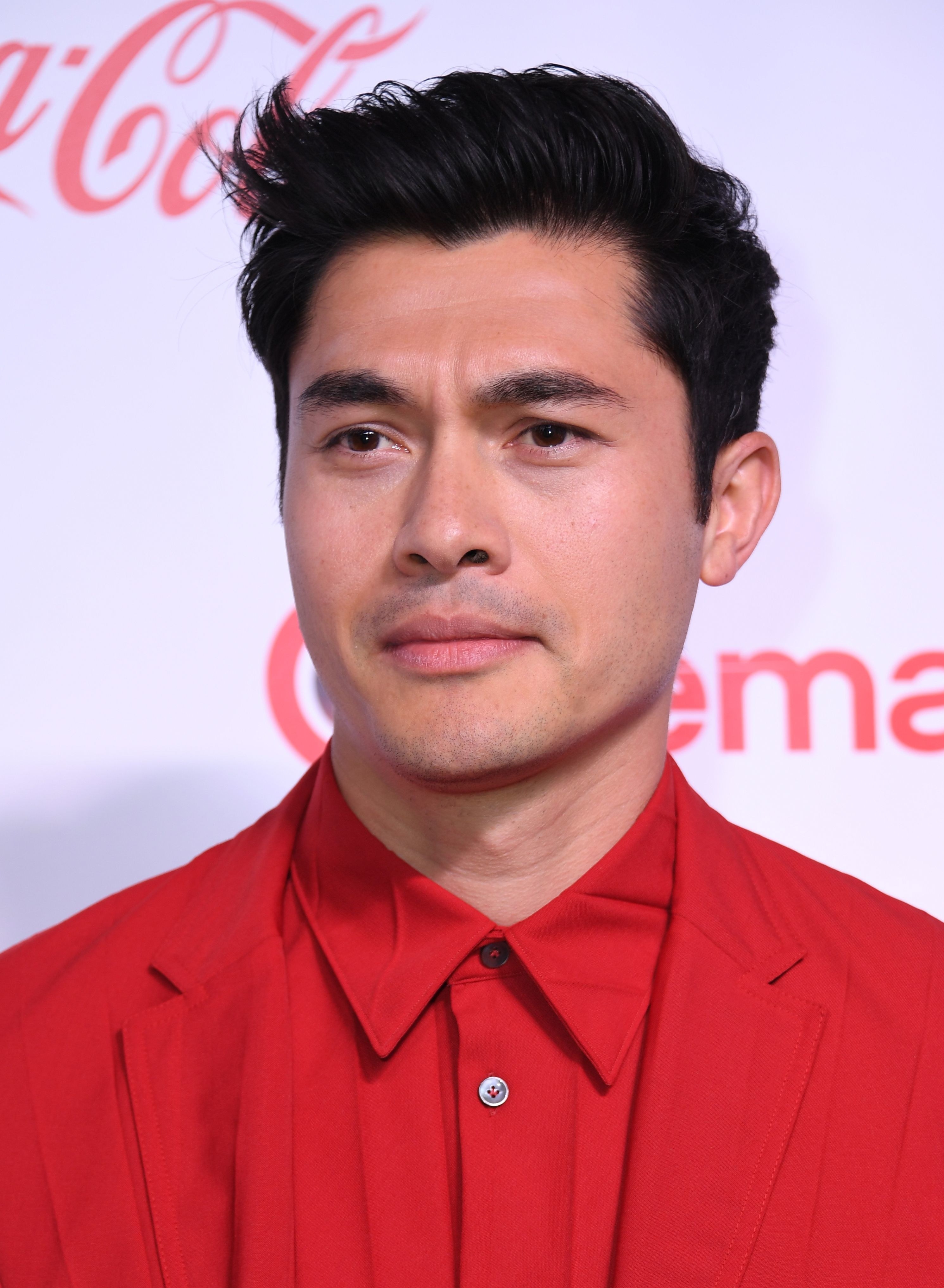 8.
This? This should be illegal.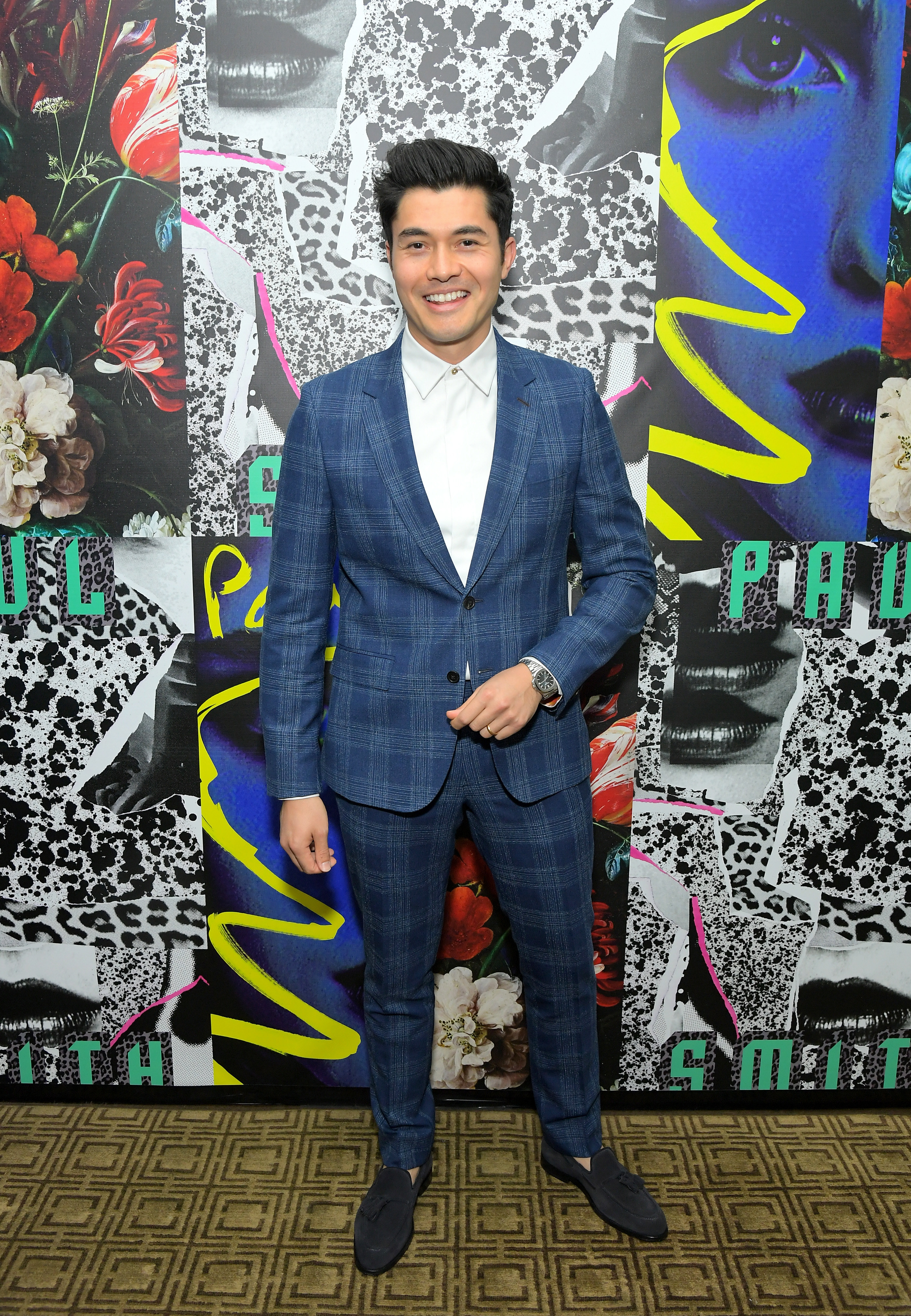 9.
When he took off his shirt in Crazy Rich Asians? It practically caused an international incident.
10.
It's the body that launched a thousand fantasies.
11.
And the face that launched a thousand more.
12.
He even dared to appear like this with an engagement ring, like he wasn't lethal enough?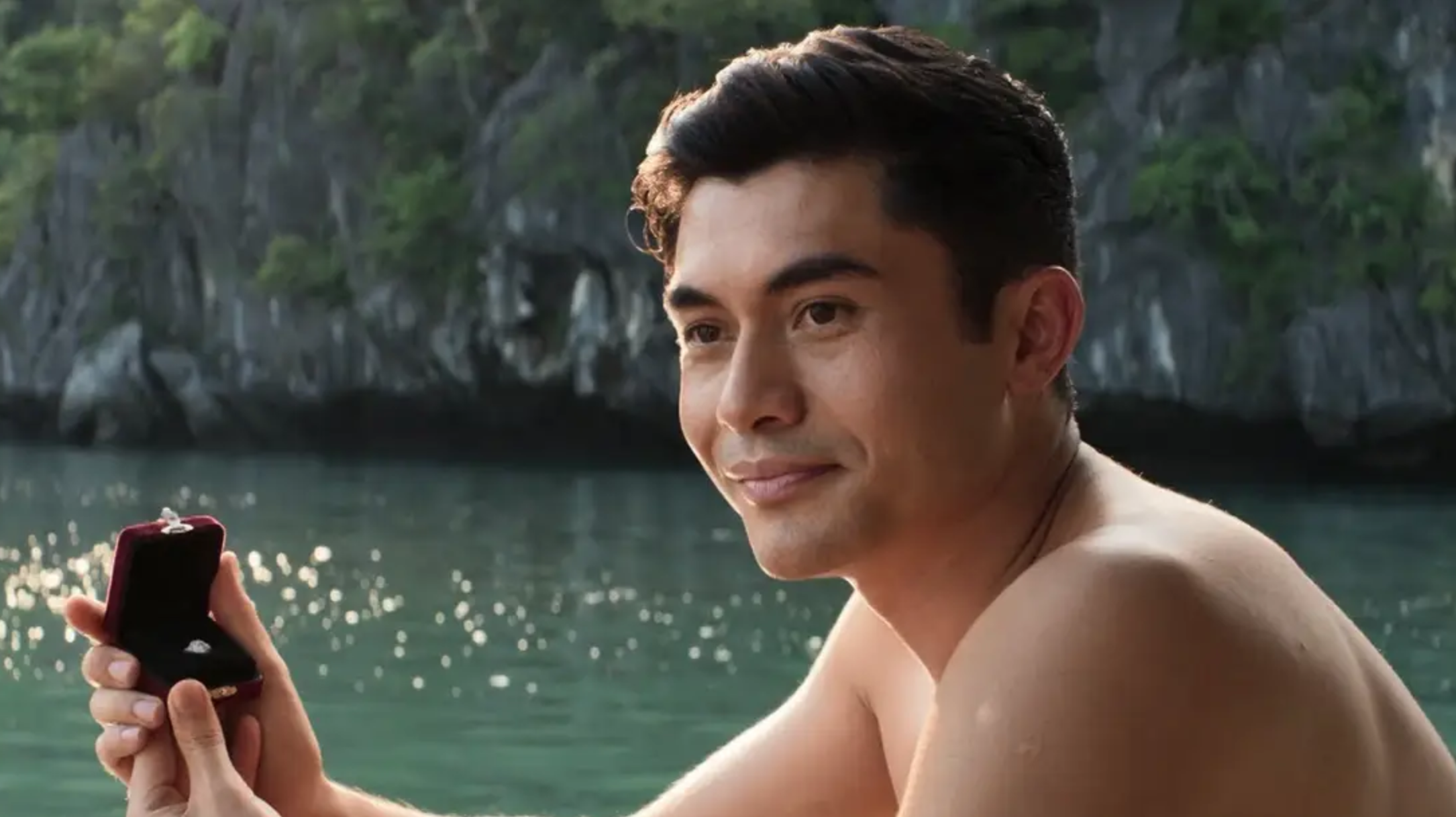 13.
Right now he's starring in Last Christmas, and he has the nerve to be this goddamn charming in it.
14.
Look at this look! And the smile!!!
15.
I've never wanted to go ice skating more in my life.
16.
Or lie on the floor and cry while being cradled in strong, cozy-knit-wearing arms.
17.
Do not even get me started on Henry Golding in a suit.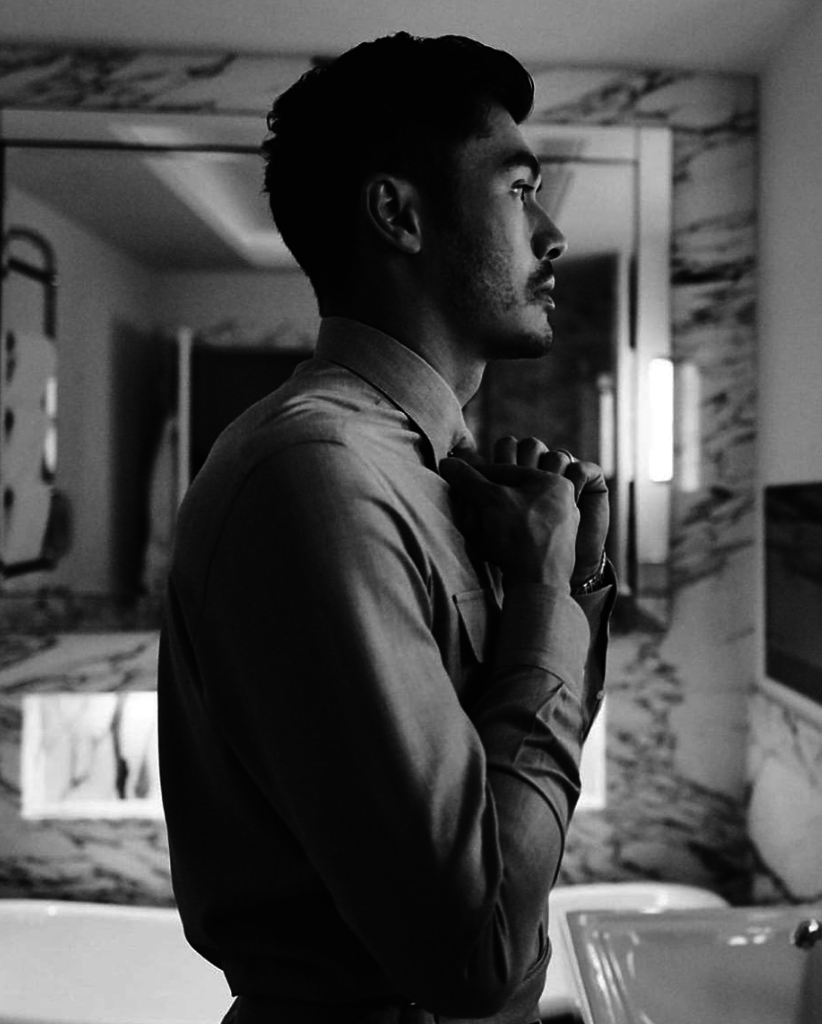 18.
Okay too late, I've started: LOOK AT HOW INCREDIBLE HE IS IN ONE.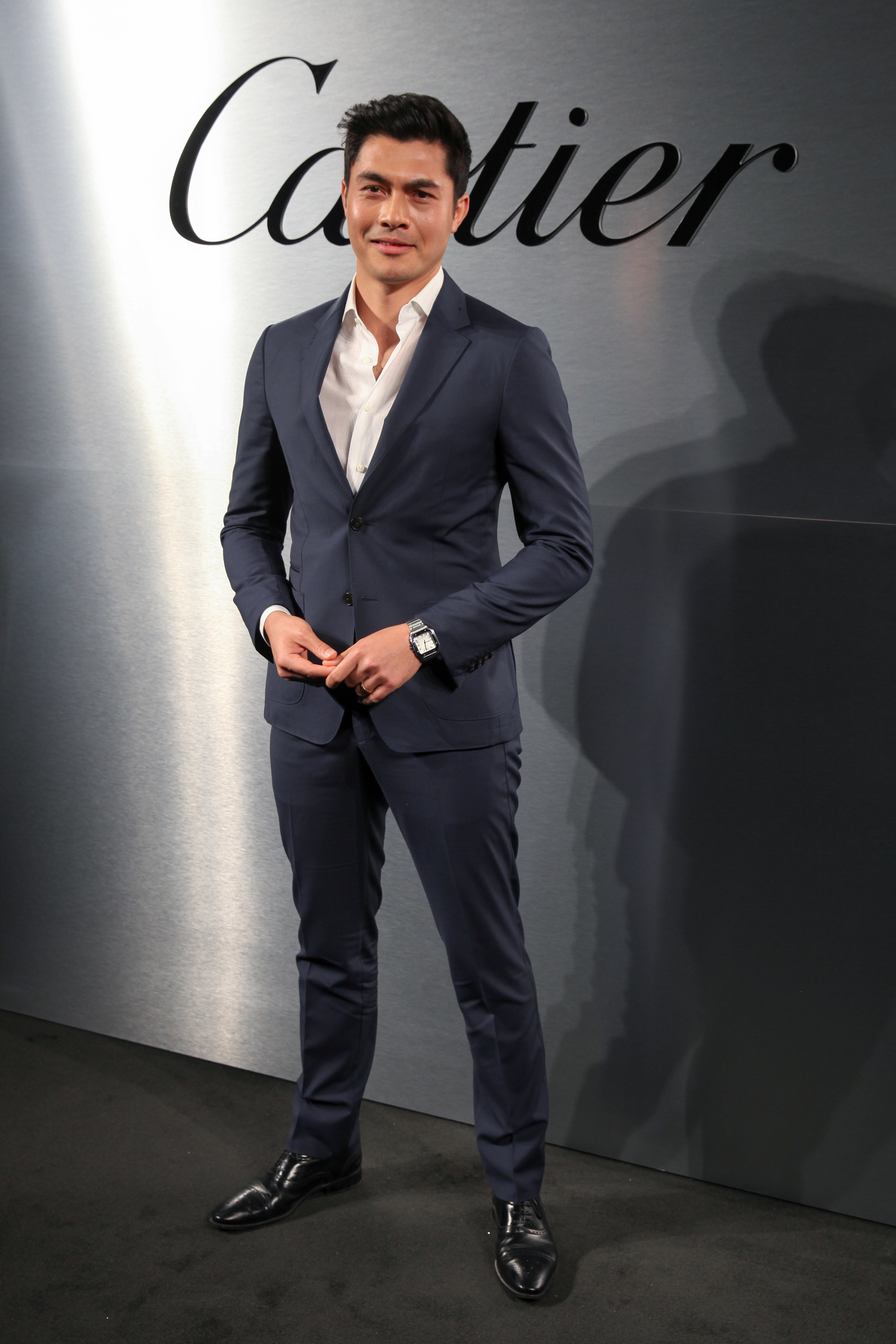 20.
Like, he even pulled off this gold number.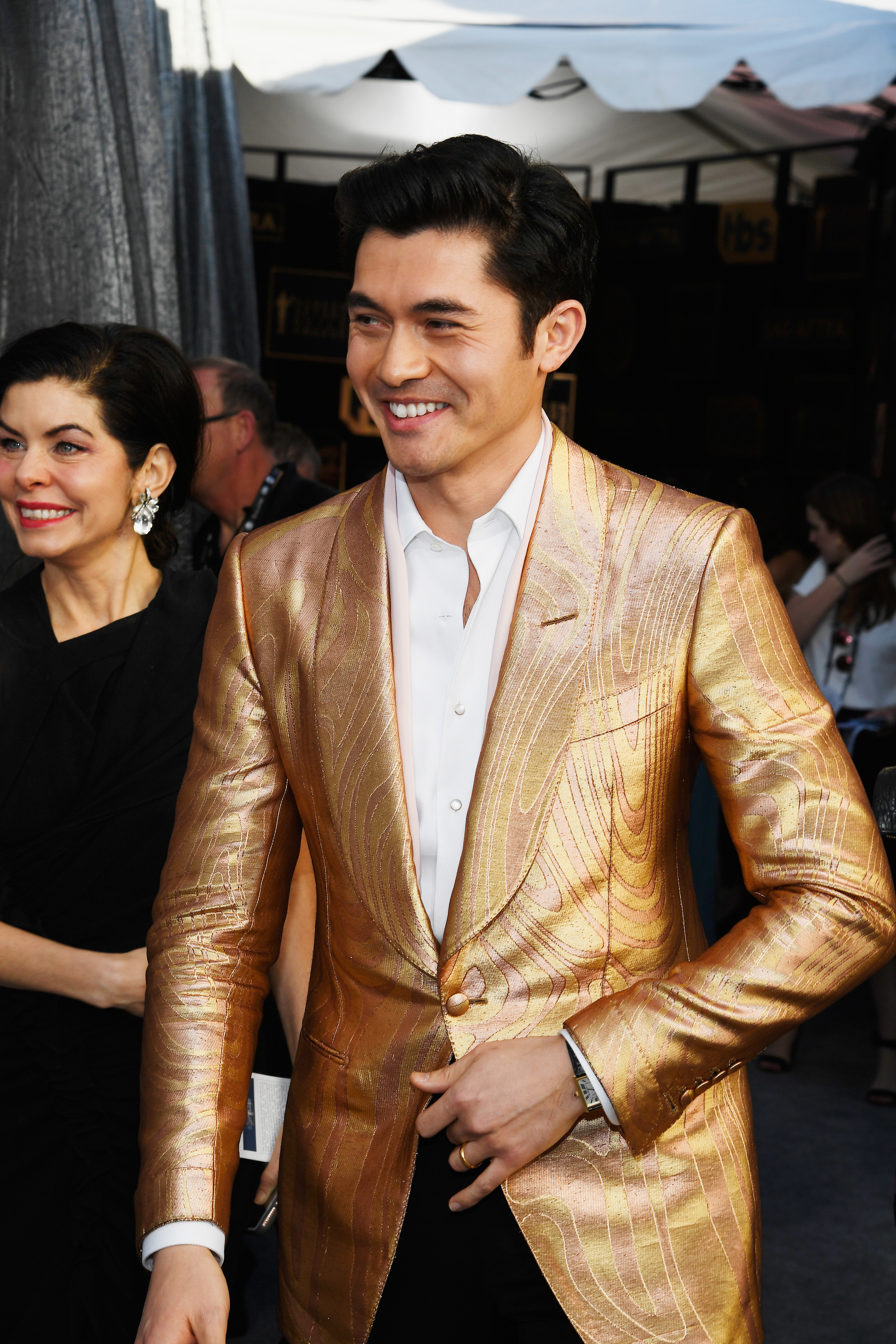 21.
But he also looks totally snuggly and gorgeous when he's dressed down.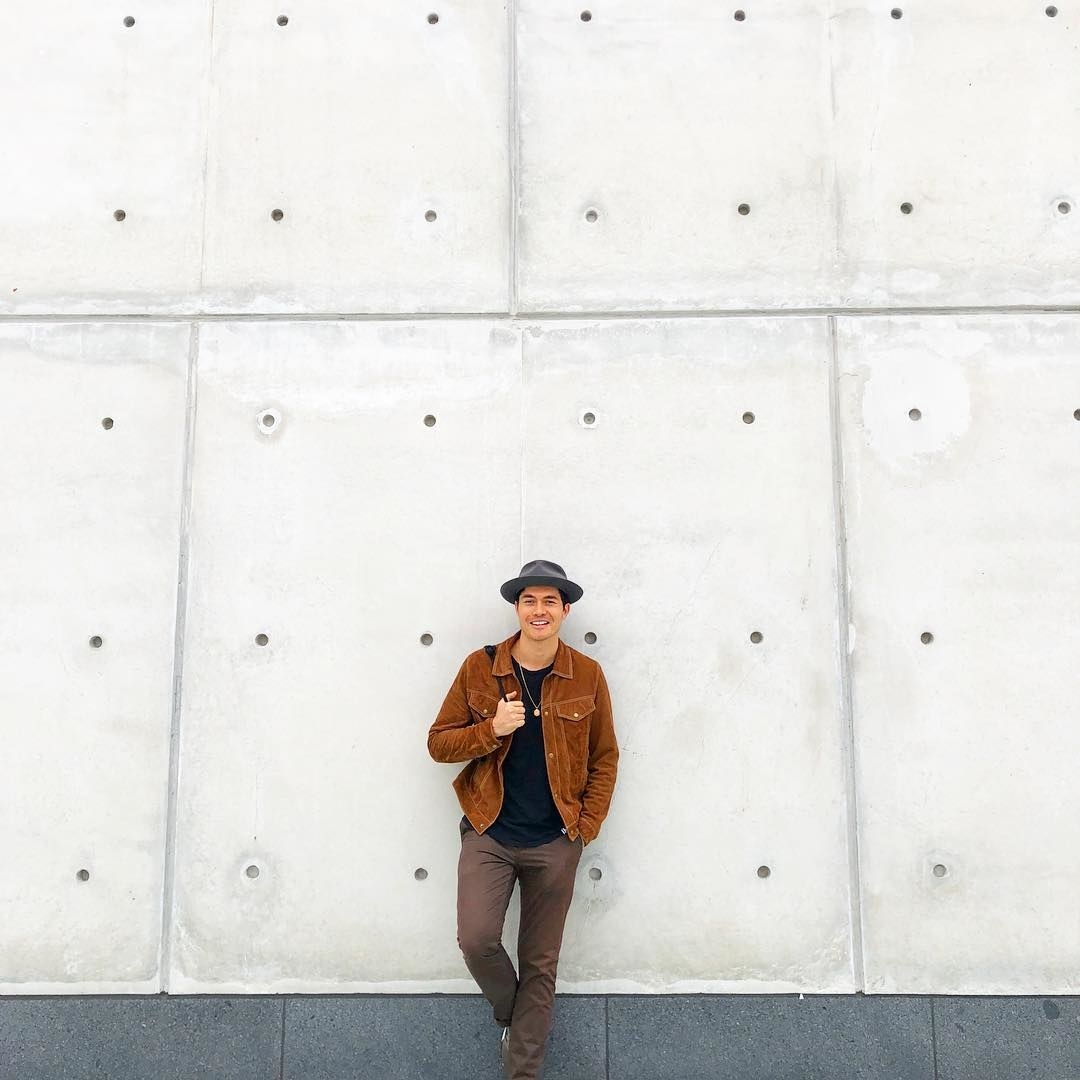 22.
And not to be a bare minimum person, but how good is he at leaning?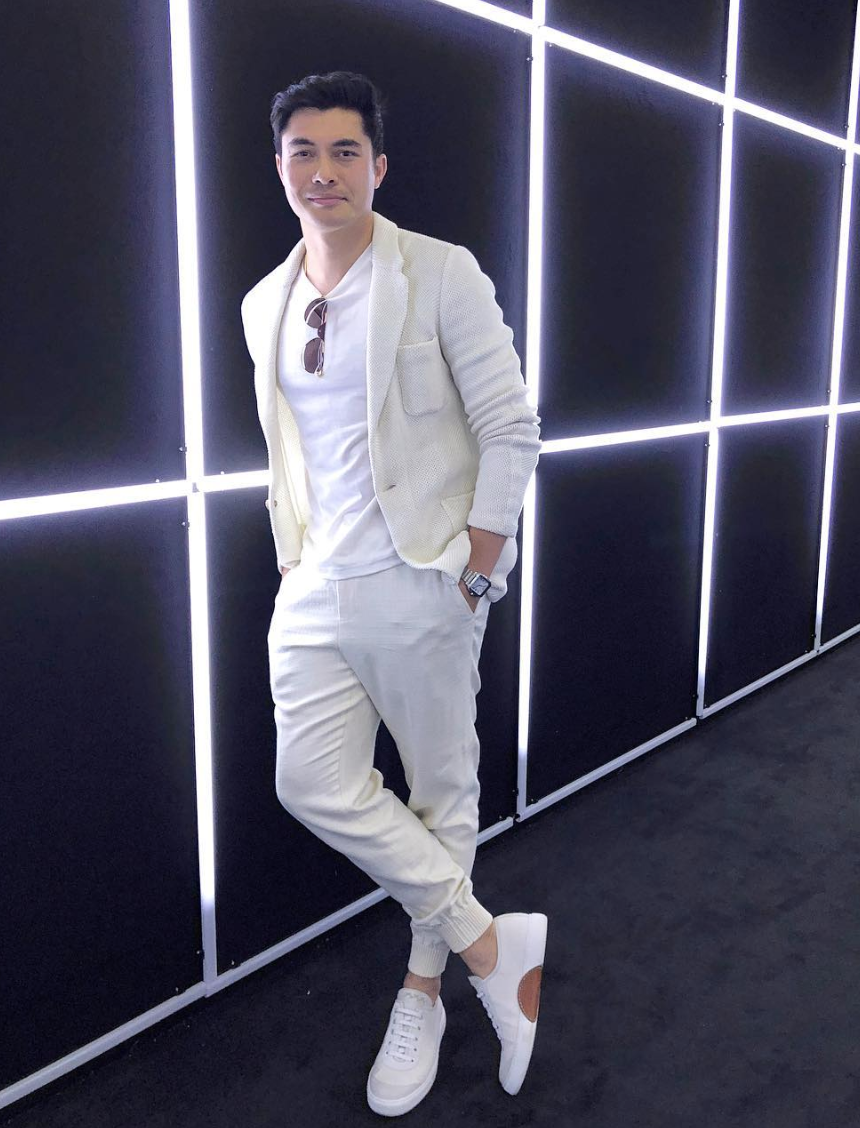 24.
If Henry Golding reading while holding a glass of wine and wearing nothing but tiny swim trucks is your very specific kink, I have the photo for you: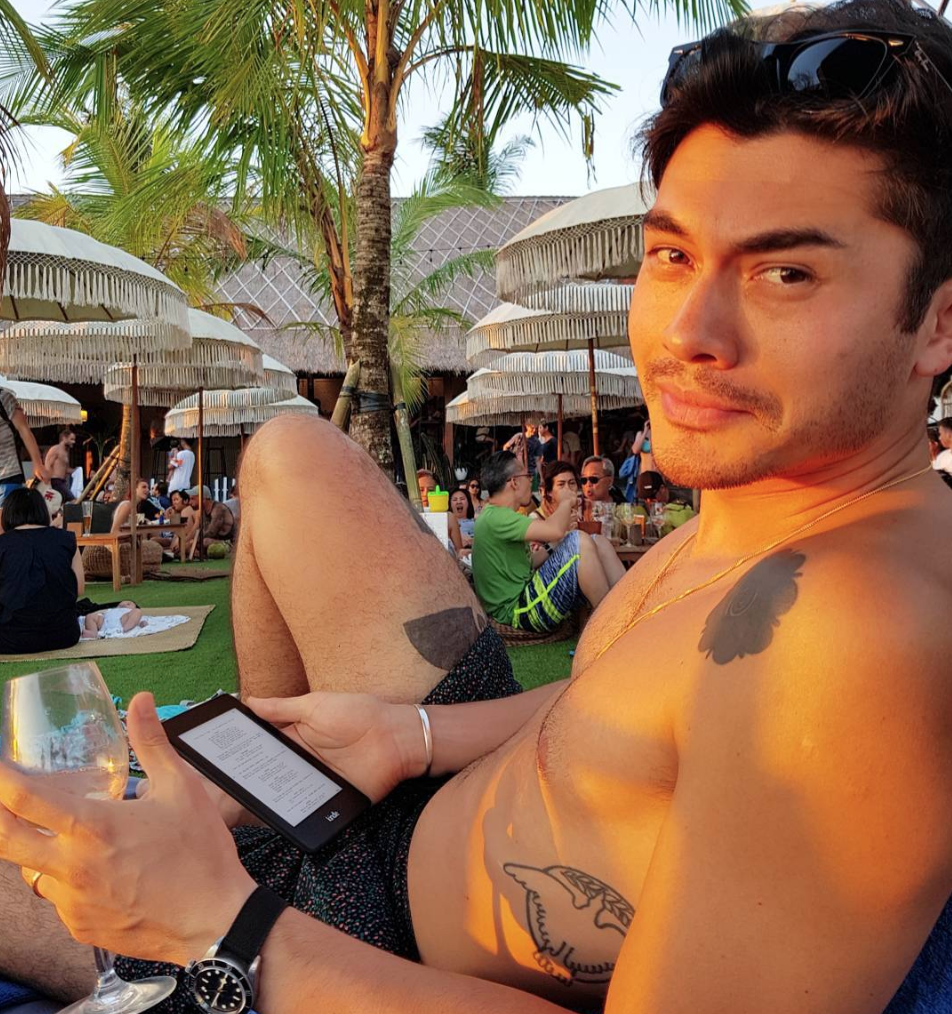 27.
In short: Henry Golding.