Jon And Dany's Conversation On This Week's "Game Of Thrones" Could Have Huge Implications
Warning: contains spoilers.
In the Season 8 premiere of Game of Thrones, after years of hints and foreshadowing, Jon Snow finally found out the truth about his parentage: he is the son of Rhaegar Targaryen and Lyanna Stark.
Sam broke the news to him while also urging him to take the crown from Daenerys. Of course, it's complicated for Jon – he doesn't particularly want to rule, and he also happens to be in love with Dany.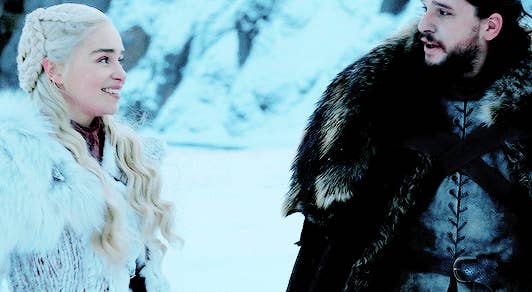 Unfortunately, while Season 8, Episode 2 featured some outstanding character moments, we didn't get a lot of time spent on Jon dealing with the fallout of the reveal – maybe because for most of the episode, he was avoiding it altogether.
After all, at the end of the episode, when Dany approaches him in the crypts (in front of Lyanna Stark's statue!), Jon greets her with a smile – albeit a sad one.
And the two of them get rather cozy.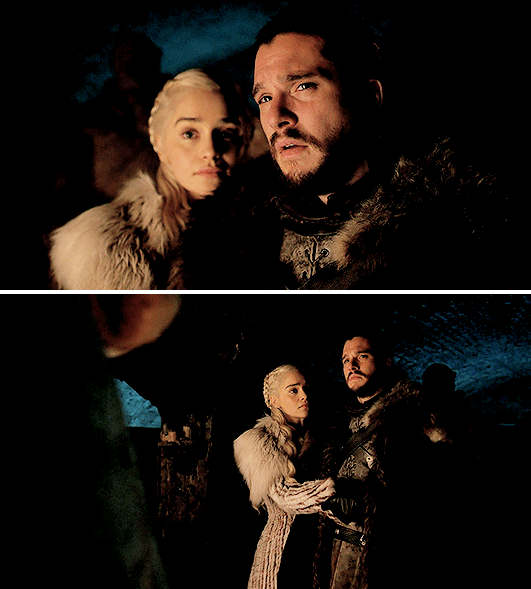 Then Jon almost immediately breaks the news.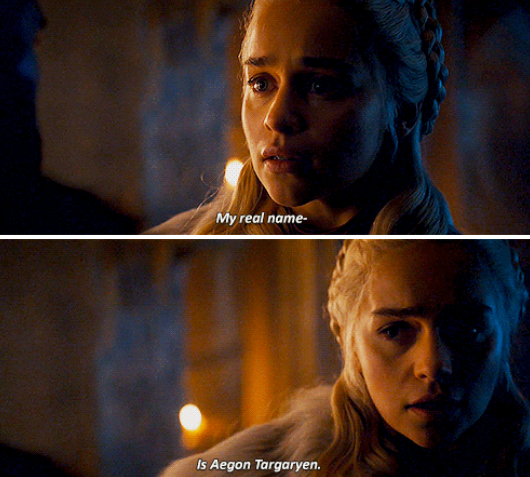 What's interesting in this moment is that Jon uses "Dany" – an affectionate (and familial) nickname for Daenerys.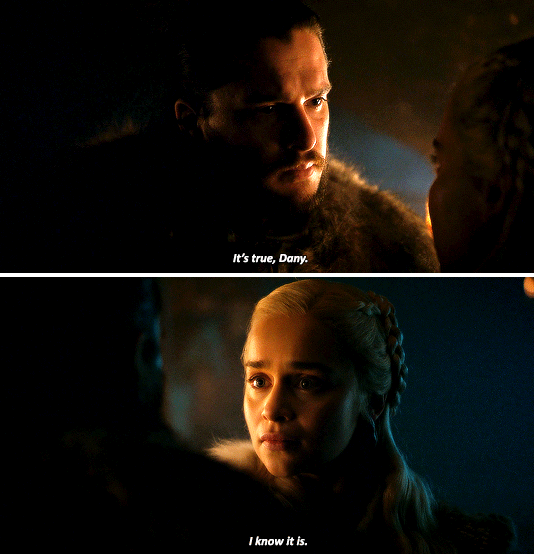 For her part, Dany is, understandably, shocked.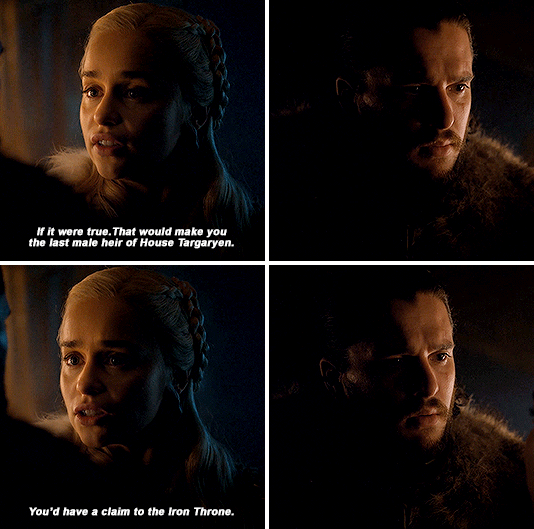 The thing is, we don't really get a chance to properly learn how Dany feels – Dany doesn't even get to process it herself – because the scene is cut off as the dead arrive at Winterfell. Which means things are definitely interesting going into the biggest battle in the show's history.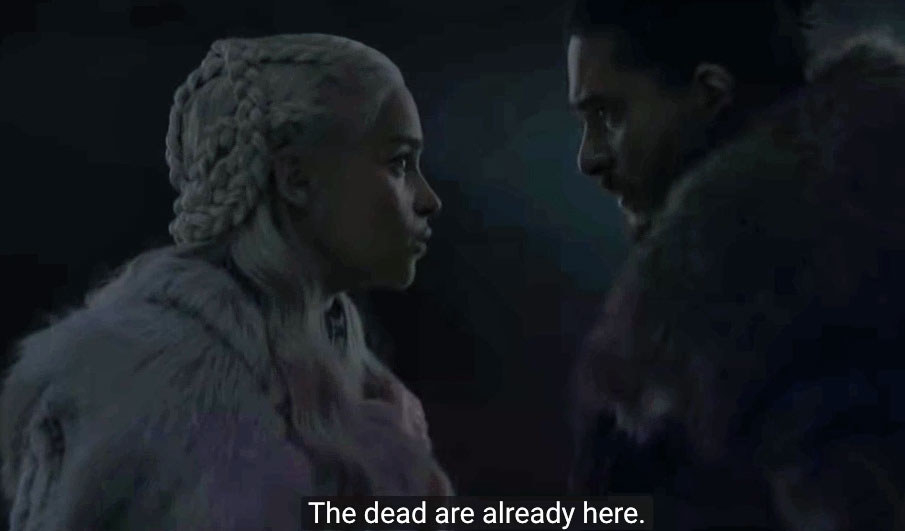 Something significant to note here: the song that Podrick is singing in this episode, which leads into the crypt scene between Dany and Jon, is "Jenny's Song".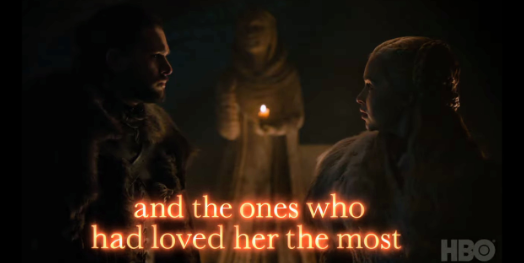 So, all things considered, there are several options for what might be in Dany and Jon's future:
• Dany could turn on Jon, seeing him as a threat (even though she's trusted in him until now).
• Jon could turn on Dany, seeing her as an unfit ruler (even though he's believed in her until now).
• Dany could give up her claim to the throne for Jon (even though it's all she's ever wanted).
• Jon could give up his claim to the throne for Dany (the most feasible tbh).
• Their problems could easily be solved (except for the whole incest thing) if they just get married already. Equal partners, ruling together, and in love! What's the issue?
• Oh yeah, they could both end up dead. Or one of them, at least.
• There's also the issue of Dany's potential pregnancy, which would add an extra layer of complicated to the whole twisted mess.
We've all got to somehow survive the Battle of Winterfell, no doubt, before we learn more.