Here's What Happened To Ghost, Rhaegal, And Drogon On "Game Of Thrones"
In case you were wondering. Spoilers, obviously!
After a very brief appearance in Season 8, Episode 2, Ghost returned to Game of Thrones this week — and marched straight into battle!!!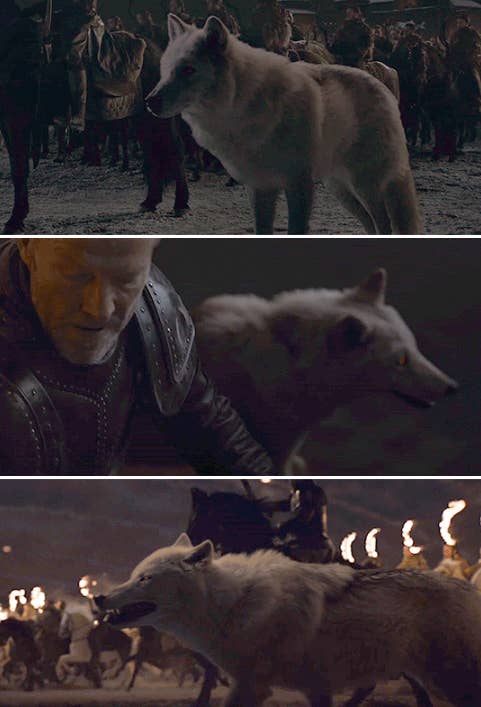 Except then he didn't come back?!?!?
He was at the front of the charge with all the Dothraki who were straight-up slaughtered, so it seemed like he HAD to be dead.
But I have good news, guys! If you look carefully at this shot from the Season 8, Episode 4 trailer, you'll see someone very important in the crowd...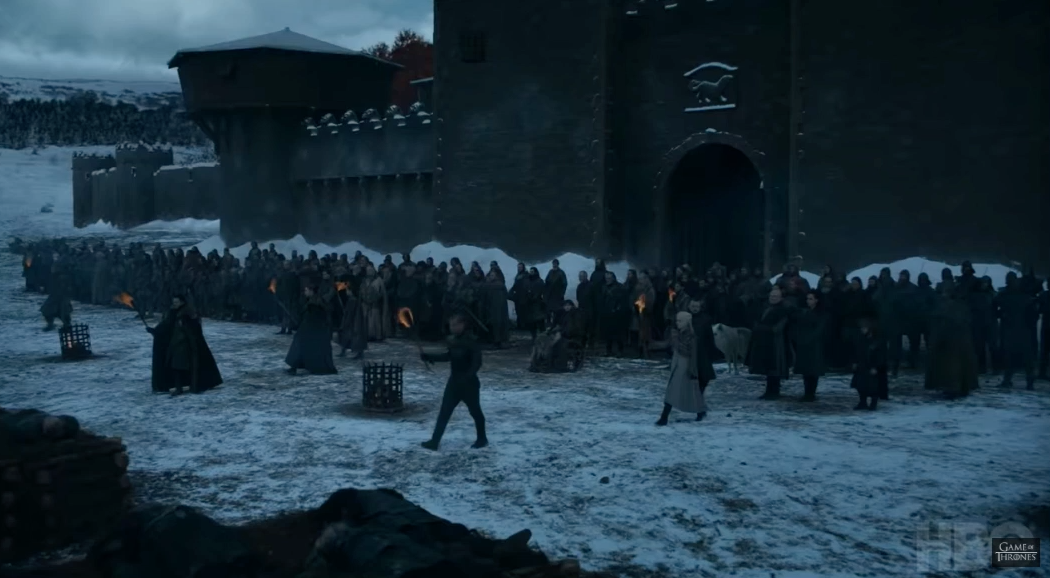 YES. THAT'S GHOST. HE SURVIVED.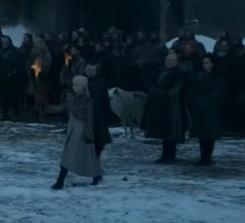 As for the fire puppies — it was kind of hard to make out exactly what happened to them, especially Rhaegal — what with the dance of dragons taking place in the middle of a storm in the worst-lit episode ever of an already poorly-lit show.
While the wight Viserion perished when Arya got stabby on the Night King, Drogon and Rhaegal BOTH miraculously survived and can also be seen in the trailer for next week's episode.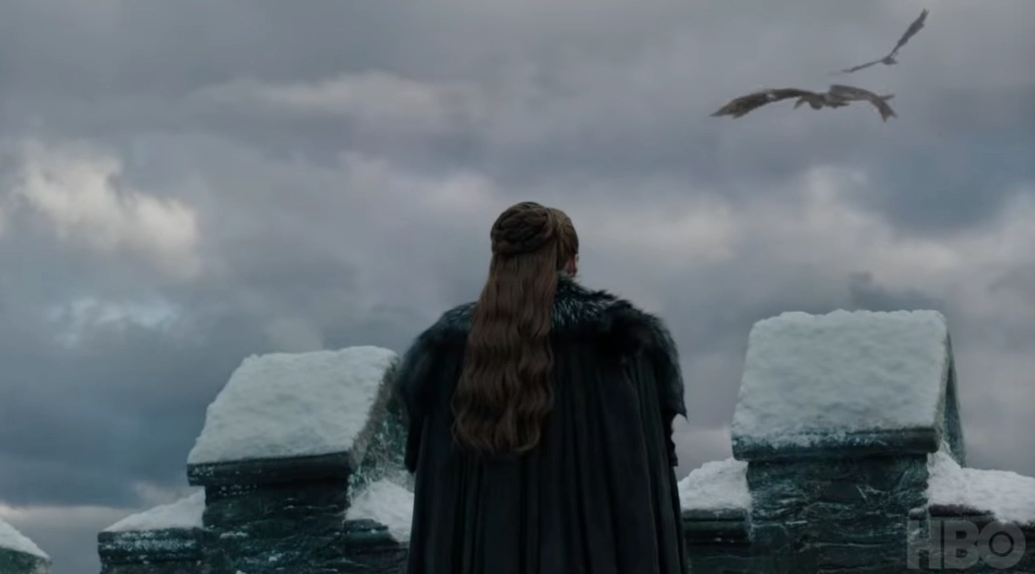 How much longer they'll live is another matter — especially with the opening credits reminding us of Cersei's dragon-killing scorpion every damn episode.
Let's just take the wins where we can for now.