It's fair to say this season of Game of Thrones has been...divisive, with the last two episodes in particular really frustrating a lot of fans.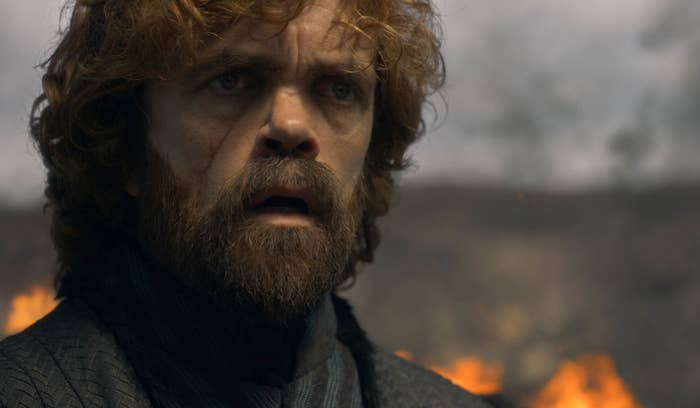 1.
A lot of people are now declaring themselves fools.
2.
Especially after all their fan theories came to nothing.
3.
4.
5.
6.
7.
People are annoyed with themselves for having hope...
8.
9.
10.
11.
12.
And for expecting more than we actually got.
13.
14.
A lot of fans have mixed feelings about their own fandom.
15.
16.
17.
And there's a sense that all the time invested in the show has been kind of wasted.
18.
19.
Basically, we're all just really goddamn tired.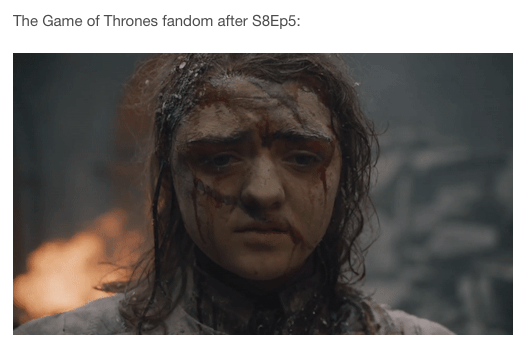 20.
But we'll see this thing through anyway.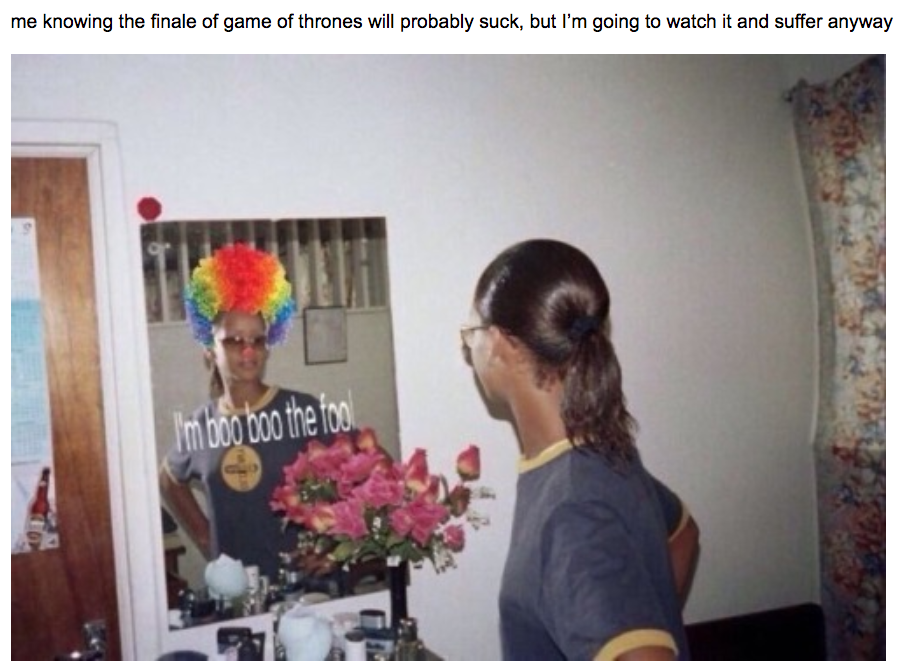 21.
And, let's be real, probably even come back for more.