291 Thoughts We Had Watching The "Pretty Little Liars" Mid-Season Finale
Can we pretend that didn't just happen?
by
,
,
,
,
, 1. HERE WE GO.
2. WE'RE FINALLY GOING TO FIND OUT WHO A IS.
3. AFTER FIVE GODDAMN YEARS.
4. I am so ready for this.
5. Hold me.
6. Wait. What is happening?
7. Oh they've flashed forward already.
8. "We heard your story. We understand." YEAH RIGHT NOTHING IS GOING TO JUSTIFY ALL THOSE YEARS OF STALKING AND TORTURE.
9. NOTHING.
10. THIS IS SO STRESSFUL!!!
11. JUST SHOW ME WREN.
12. I KNOW IT'S YOU, WREN.
13. Like, it's definitely not Caleb.
14. Or Ezra, because Aria isn't crying.
15. Why did Hanna say "bitch" though? You don't really call a guy a "bitch"?
16. Why not though tbh.
17. I'm freaking out already.
18. Meanwhile all these cops show up, but no Tanner?
19. And where are all the partners? And the parents?
20. What is happenniiiiing just show us A!!!
21. ~Earlier that night~. Oop we're back to the prom.
22. "Charles isn't going to hurt Alison." LOL K, Aria, like he hasn't been trying to do that for the past five years.
23. "Charles drove his car through my house." REAL TALK. That is the smartest thing Emily has ever said.
24. This "Charles has a soul" shit really has to stop. I AM DONE.
25. Like, bitch chipped you.
26. Literally he held Mona captive for FIVE MONTHS, WHICH IN PLL TIME IS A GODDAMN ETERNITY.
27. HANNA, YOUR MOTHER WENT TO THE HOSPITAL BECAUSE SHE WAS SO DISTRAUGHT THAT YOU WERE MISSING. CHARLES DID THAT.
28. ALSO WHERE IS MONA IN HER RED CAPE???
29. Also the best part of this whole scene is them calling the DiLaurentis phone and we just hear the Wine Moms screaming from the basement.
30. Poor Moms. I hope Kenny D has a wine cellar down there.
31. WHERE IS KENNY D?

32. MONA. About time.
33. And she looks like a QUEEEEEEEEEEENNNN.
34. "You knew Clark was a cop?" Haha the look she just gave Aria. That's how we all feel watching this damn show.
35. "Aria maybe you thought he was always happy to see you but I could never get past the bulge in his pants." ICONIC.
36. Mona has been tracking Ali this whole time, she is like 2,000 steps ahead of these girls. CATCH UP LADIES.
37. I hope she's on the A Team and she's about to fuck them all up. That would be great.
38. "Charles has his own cellular network." Lmao wut.
39. Ali looks so calm waking up, like "what a lovely nap."
40. These girls are so good at sleeping-while-beautiful in terrible places.
41. OMG THERE ARE DOLLS IN THAT ROOM. AND PHOTOS OF CHARLES.
42. OMG. SHE'S IN RADLEY.
43. OMG CHARLES HAS HER.
44. Holy shit is that Jason? Is he dead?
45. OMG is that Kenny D, Trap Lord?
46. Trap Lord got himself TRAPPED.
47. How convenient that whenever something major happens on this show with all four girls, they are all looking glam and wearing ball gowns.
48. "We are smarter than Charles." Lol yeah it takes six of you tho.
49. Spencer is legit so excited to get in there. She's as ready as we are for this to be done.
50. "Are we inside A's brain?" OMG these lines.
51. Huh. I thought A's brain would be less…grey.
52. What happened to A's classic lairs?
53. Wait. Are they in a spaceship?
54. Are aliens going to abduct them?
55. Hanna is reaching through a hologram — what is happening?
56. Did I accidentally switch over to Doctor Who?
57. This is so hokey I kinda hate it.
58. "This is a live feed." Honestly. What.
59. LITERALLY WHAT IS GOING ON WTF IS ALL OF THIS????
60. Goddamnit Charles, just use a normal fucking TV.
61. "I'm just going to wait out here" SARA, YOU SHADY FUCK.
62. That's it. She's Red Coat right?
63. There is no way she is NOT on the A team after that.
64. Ugggh.
65. Emily, you made a real bad call. Again.

66. OMG.
67. HERE WE GO.
68. OMGGGGGGGGGG.
69. WHAT THE FUUUUUUCK.
70. CECE DRAKE.
71. CECE FUCKING DRAKE.
72. C. D.
73. NOOOOOOOOOOOO.
74. Wait. They're not going to do the trans thing right?
75. She's just working with Charles?
76. Please. She's just A team right?
77. A show that has told the story of Emily coming out and owning her sexuality would NOT turn a trans character into a liar and a psychopath, right? Like, they know how problematic that is?
78. Please don't do this please don't do this please don't do this.
79. Oh god she's singing. I hate this.
80. Oh no. Oh no no no.
81. "Shouldn't the cops be here by now?" Lol Aria, when have the cops ever helped?
82. "The cops aren't coming." Mona knows what's up.
83. Wait, now they think Tanner and CeCe are working together? Lol no.
84. Flashback!
85. Oh. Oh. Oh.
86. I. Marlene King, NO. Ho, don't do it.
87. Oh my god.
88. CHARLES REALLY IS CECE.
89. NOOOOOOOOOOO.
90. THEY DID IT. THEY ACTUALLY FREAKING DID IT.
91. THIS IS PROBLEMATIC AS FUCK.
92. THIS IS NOT HOW YOU REPRESENT THE TRANS COMMUNITY!
93. PRETTY LITTLE LIARS, I WAS ROOTING FOR YOU!
94. WE WERE ALL ROOTING FOR YOU!
95. HOW COULD YOU DO THIS TO ME?
96. HOW FUCKING DARE YOU?!!
97. This is so fucked up.
98. I can't, I quit.
99. Jesus take the wheel I AM DONE.

100. Wait so CeCe was "helping" the baby. Uh huh. Now they're trying to say that A was NOT a psycho all along?
101. Also after seeing this it's a pretty weak reason to lock A CHILD UP in a mental institution.
102. "It's not the first time." So this kid WAS hurting Ali or nah?
103. Is this a case of an unreliable narrator?
104. This IS A, after all.
105. I'm so mad about this whole fucking plot.
106. There are so few trans characters on TV and they decide to insert one by making her one of the most pathological, psychopathic villains of all time THIS IS SO GODDAMN PROBLEMATIC.
107. AND DANGEROUS.
108. This is not how you do representation.
109. This is NOT how you tackle this story.
110. THIS IS NOT OK.
111. Oh there's that yellow dress. So it wasn't just Ali's dream after all.
112. "Almost like we were twins." I see what you did there, I. Marlene King. Shout-out to the book plot!
113. But I'm still not OK with what you did.
114. Ohhh CeCe was friends with Bethany!
115. And her murder made her go crazy and turn into A, right? Is THAT the justification?
116. Meanwhile, what kind of mental hospital lets their underage patients chill, unsupervised, on the roof at night?
117. Wooooooow CeCe has been a liar all along.
118. So why are we believing her story now?
119. "Goody two-shoes Cavanaugh." Nice kid.
120. WHOA BETHANY.
121. DID SHE JUST.
122. Hang on. They've made Bethany the bad one here, NOT CeCe?
123. Are we going to find out Bethany was A all along?
124. Wait, no she was dead.
125. Also, hold the line, didn't Marion die when Toby and Ali were teens? This does not add up…?
126. WHAT THE FUCK IS HAPPENING.
127. Wait, Wilden was NOT old enough to cover this up, he's literally only a few years older than CeCe?
128. Charles had a funeral! The grave was ~symbolic~.
129. I hate this so much.
130. These girls just watching this go down are all of us rn except their TV is holographic.
131. How is this whole episode just us watching people talking, honestly?
132. RED COAT. RED COAT. Oh please make this reveal good. Please give us SOMETHING decent.
133. Oh sure, there's a bomb.
134. This makes as much sense as the bomb on the bus in Spice World.

135. So CeCe "escaped Radley" through books? Is this trying to show she's a genius?
136. Oh she's still all soft and cuddly. When do we get to the part she's psycho enough to justify all this shit?
137. Wasn't Mrs D on the Radley board? Why is she acting like she didn't play a part in getting CeCe this day pass thing?
138. And why exactly is she keeping CeCe locked up at this point anyway?
139. Cool I guess reading a few books gets you into an Ivy League school.
140. The same one that Spencer couldn't get into.
141. Way harsh, I. Marlene.
142. "OK I called in a bomb threat." #JustAThings.
143. Oh so this explains why she's in the yearbook though.
144. OH SHE'S FLIRTING WITH JASON.
145. THAT'S YOUR BROTHER.
146. YOU KNOW IT'S YOUR BROTHER.
147. God Jason is so pretty though.
148. Jason, stahp. Jason, no.
149. Jason, look into the eyes!
150. JASON FFS USE YOUR BRAIN.
151. "I know what you're going to say. It's screwed up I dated my brother…" YES YES IT IS.
152. Ali be like "EW DID YOU FUCK OUR BROTHER?"
153. "OF COURSE NOT." OK CeCe. Sure. That's the line.
154. Just like that time Ali set up a tripod, in front of a bed, to record her ~riveting conversations~ with Ian.
155. "Why do you think he was so mad all the time? He was so frustrated" OMG NO ARE YOU BLAMING HIS ALCOHOLISM ON BLUE BALLS RN?!???!?
156. Also they totes would've made out though?
157. PLL or V.C. Andrews???
158. Locked in Radley, locked in an attic, I SEE WHAT'S HAPPENING HERE.
159. Is CeCe a great ballerina, too?
160. This fight with Jessica, in which CeCe is still acting like a normal person and NOT an A-level psycho, still does not justify everything that came afterwards.
161. The only way this actually makes sense is if CeCe is lying in the telling of this story.
162. Which wouldn't surprise me. She IS A.
163. "That bitch Bethany." How have they made Bethany, who we know NOTHING about and care nothing about, the bad guy here?
164. And CeCe for that matter, who actually cares about her enough to care if she's A?
165. OHHH CECE HIT ALI WITH THE ROCK! But she thought it was Bethany.
166. "Bethany's the real psycho here, that's why I decided to murder her!" OK CeCe.
167. WILDEN!
168. What's the deal with Wilden though? He's just a dirty cop?
169. So wait, he was torturing those girls about Ali's ~murder~ because… Mrs D was paying him? AND HE KNEW WHO ACTUALLY "KILLED" HER?!?!
170. And btw CeCe "killed Ali" and Mrs D buried her while Wilden covered it up for cash – but none of them bothered to check Ali's pulse?
171. I cannot deal with CeCe crying about her mum being mad at her for killing Ali.
172. First of all, of course she's going to be pissed – you just killed her daughter.
173. Secondly, THE A WE KNOW DOES NOT HAVE FEELINGS.
174. Stop trying to humanise A, I. Marlene. It makes no sense.
175. Nothing we have seen about CeCe makes her seem like A.
176. MONA KILLED BETHANY.
177. BUT SHE ACTUALLY WANTED TO KILL ALI?! Wow.
178. "I thought it was Bethany, so it was OK to kill Alison?" – CeCe
179. "I thought it was Alison, so it was OK to kill Bethany?" – Mona
180. This fucking show.
181. I AM SO DONE THAT MONA AND CECE WERE BOTH LIKE "OOPS WRONG BLONDE!"
182. And we're supposed to sympathise with Mona?
183. She seems to be fine with it, really.
184. And none of these girls are really shocked.
185. WHAT IS THIS SHOW?????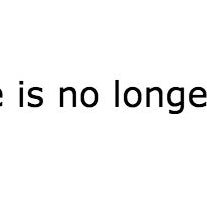 186. Wait, wait, wait. CeCe was able to fund all her crazy A schemes by being a WOLF OF FUCKING WALL STREET?!
187. This is some bullshit.
188. Aaaand it was CeCe visiting Mona in Radley.
189. So all this time. We've been calling her Red Coat. But it's actually Red Robe.
190. Uggggggghhhh.
191. OK so this means Mona was working ON HER OWN as A from the beginning? Like, she was actually just that insane? And now we're supposed to like her/sympathise with her/believe she is on the Liars' side? WUT?
192. "Hearing about what she did to those bitches was the only thing I looked forward to." Oooook we're getting into evil A territory finally.
193. "She was Hanna's legit friend and she ran her over with a car where's the loyalty in that?" CECE SPILLING THE TRUTH TEA ABOUT MONA RIGHT NOW.
194. Well, this is awkward.
195. "I really am sorry." OK Mona. "I know." WTF Hanna.
196. SHE RAN YOU DOWN.
197. Aaaand CeCe started playing the game so Mona would help her escape from Radley. So Mona was STILL playing the game? Oh Mona.
198. Also remember how she poisoned Emily?
199. And tore apart Aria's family?
200. And did all that other insane shit?
201. But Mona is cool now? Cool.
202. Lbr tho not a big deal in the grand scheme of THIS PROBLEMATIC AF SHOW.
203. "Those bitches were happy you were gone." So… this is A's motivation? What?
204. Oh, no, it was to lure Ali?
205. What? THIS MAKES NO SENSE!!!
206. RED COAT RED COAT RED COAT.
207. Oh fuck it's Sara.
208. I fucking knew it. Ugh goddamn it.
209. BUT WHAT THE HELL WAS HER MOTIVATION?
210. WHAT? HOW? WHY?
211. "If you really cared about me, why did you keep playing the game?" REAL TALK, ALI.
212. "The game… it's like a drug. And I was really good at playing it. And it felt great to succeed at something." This…is still not enough to justify FIVE YEARS OF TORTURE.
213. Or two, in Rosewood years.
214. Ali finally remembering all the evil shit A did. Thank you.
215. "I only ALMOST killed them, god, you say it like it's a bad thing."
216. This fucking show.
217. "I love all of my dolls." OH OK THEN.
218. Like… locking them up and trying to kill them and their families and psychologically torturing them and stalking them for years kind of contradicts that.

219. BLACK WIDOW.
220. Oh no it's just Sara too.
221. LITERALLY WTF?!?!! THAT WAS SUPPOSED TO BE MELISSA!
222. THIS IS ALL SO WRONG!!!!!
223. WHY WOULD SARA DO THIS SHE HAS NOTHING TO DO WITH ANY OF THESE GIRLS WTF IS HAPPENING?!??
224. Also she's the worst actor; this sucks. Goddamn it.
225. Oh Emily finally cottoned on to the fact Sara is bad news. WE'VE BEEN SAYING THIS ALL SEASON, EM.
226. Sigh.
227. Spencer's brain is working again YAAASS RETURN TO ME, MY GENIUS QUEEN.
228. These girls would be dead a hundred times over if it weren't for her.
229. OMFG. MONA'S KNIFE HEEL THO. ICONICCCCC!
230. YES, MONA, YOU'RE A QUEEEEEEEN!!!!!!
231. Do all her shoes have knives in them? Like, just in case?
232. Where do I get a knife-shoe????
233. That was the moment of the whole season I swear.
234. "I have to know how the story ends." Same, Mona. Like how the hell they're going to make this make any sense.
235. Also, that's kinda shady, Mona.
236. WHO KILLED MRS D THOUGH???
237. CeCe crying over Mrs D's body is actually a sad scene.
238. BUT I AM STILL NOT OK WITH THIS PLOT!!
239. Was CeCe just trying to kill everyone with that bomb? Because LOL "A has a soul," remember???
240. Ugh Sara ugh.
241. Of course Spencer knows how to disable a bomb. Queen.
242. "Please help me save this person who just tried to kill us all!" Weak Ali is back. Booo.
243. "I tried to keep you safe" wut Sara.
244. Punch her tbh.
245. OMG SHE DID IT! YAAASS EMILY YAAASS!!!
246. Probably Emily's best moment in like three seasons.
247. Or like, literally ever.
248. The moment where Emily does what we've all been dreaming of doing for the past 10 episodes.
249. WHY HAVE THESE GIRLS FORGIVEN CECE? It's like they've forgotten what she's done to them.
250. Sure, CeCe has had a very difficult life, but she literally ran her car into Emily's house and fucked with them in a MULTITUDE OF OTHER WAYS. FOR YEARS.
251. She IMPRISONED THEM IN A SAW HOUSE FOR WEEKS, FFS.
252. I STILL DON'T UNDERSTAND HOW HER BACKSTORY JUSTIFIES ANY OF THIS?!
253. AND IT IS SO. FUCKING. PROBLEMATIC.
254. "Game over." Sigh.
255. I've never been more disappointed.

256. Annnnd we've suddenly flashed forward months to them going to college. They all look so happy. This is so jarring. It all feels so rushed.
257. "What happened that night to Sara wasn't our fault."
258. What? What happened? Are they talking about the kidnapping that apparently didn't happen? I AM SO CONFUSED.
259. Also Sara "got out of hospital"... shouldn't she be in jail?
260. Does this mean she'll be back, too? SHE BETTER FUCKING NOT BE.
261. Alison looks like a mom farewelling her children.
262. Spencer is working those overalls tbh. Love it.
263. This is worse than the Harry Potter epilogue.
264. And like, everyone's just all cool with each other?
265. Like, no follow up questions for Ali at all?
266. Have we all just moved on from the fact that she was actually a sociopath who made their lives hell for a long-ass time?
267. Hmm. OK then.
268. Real talk I do love the friendship between the Liars. Best part of the show.
269. It's a shame this terrible, awful, insulting, dangerous twist has completely undermined all of that.
270. FOR ONE LAST TIME: #WhereIsMona.
271. FIVE YEARS LATER. HERE WE GO.
272. Are we just gonna ignore all the QUESTIONS STILL UP IN THE AIR AND THE PROBLEMATIC AF STORY LINE YOU JUST DROPPED ON US AND AREN'T GOING TO EXPLORE IN A SENSITIVE WAY AT ALL???
273. OK then.
274. Oh we're in a school. Ezra?
275. Mrs Rollins?
276. IT'S ALI.
277. ALI IS MARRIED.
278. What was Lorenzo's last name again?
279. Alison's really keeping that soccer mom vibe going.
280. OK, my problem with time jumps is that five years later they come back all employed and successful and it's like LITERALLY you are still only 22.
281. Still makes more sense than CeCe being A.
282. HANNA LOOKS FAB!
283. Emily looks the same but she's wearing sensible slacks and a collared shirt so I guess that means she's ~old and mature~ now.
284. "He's coming for you." OMG WHO?
285. UBER A??!?!!
286. WHAT???
287. WREN. IT'S WREN, I'M SURE OF IT THIS TIME!!!!
288. But I'm just not even excited.
289. They've really fucked this whole thing up.
290. I'm 10,000,000% done.
291. I'll probably still watch it. FML.