E! News Actually Called "The Good Place" Actor Jameela Jamil "Kamilah Al-Jamil"
Was this a joke or a screw-up?
The Good Place actor Jameela Jamil showed up at the Golden Globes totally channelling her character Tahani Al-Jamil.
In other words, looking totally flawless.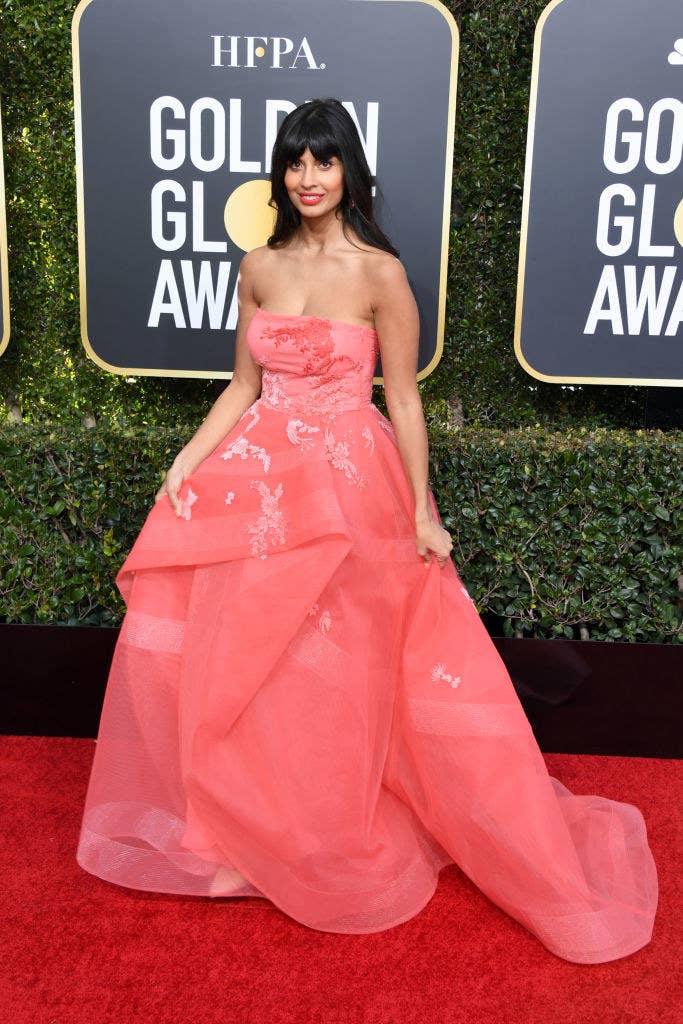 But then E! dared to identify her as Kamilah Al-Jamil!
Which is wild because it is a) definitely not her name and b) not even her CHARACTER'S name!!
It's the name of Tahani's sister on The Good Place, who constantly overshadows Tahani.
It's kind of perfect if it's a deliberate joke.
But if it's not? Big YIKES.