Derry Girls is an incredible show full of hilarious characters and excellent performers — but this post is a special shoutout to Nicola Coughlan (whom you might also know as Penelope in Bridgerton) and her character, Clare.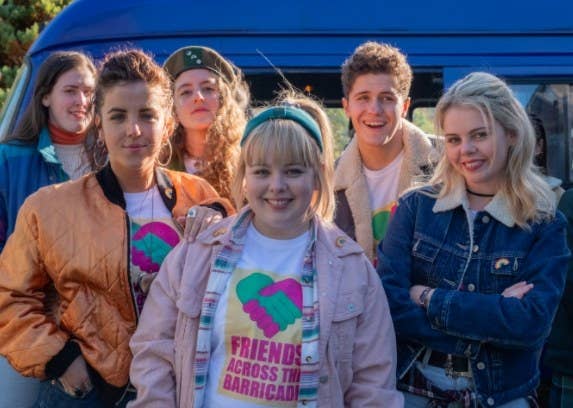 1.
When she didn't want to be an individual on her own.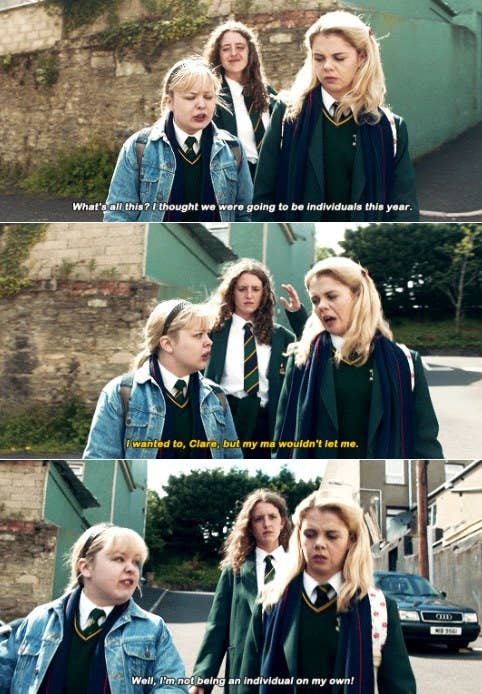 2.
When Clare didn't last very long on her hunger strike.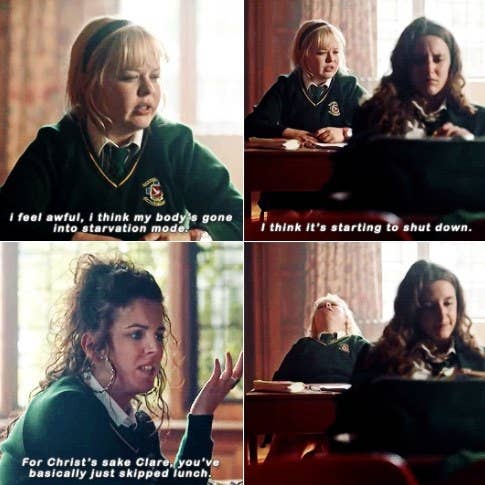 3.
When Clare realized that she's poor.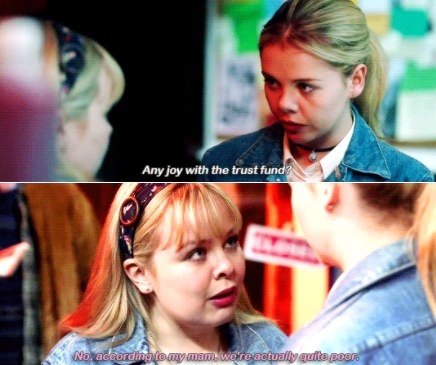 4.
When Clare had a caffeine-enhanced study meltdown.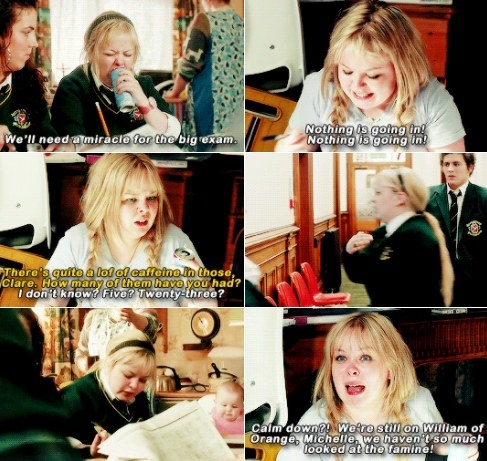 5.
When the substitute teacher dragged Clare to hell.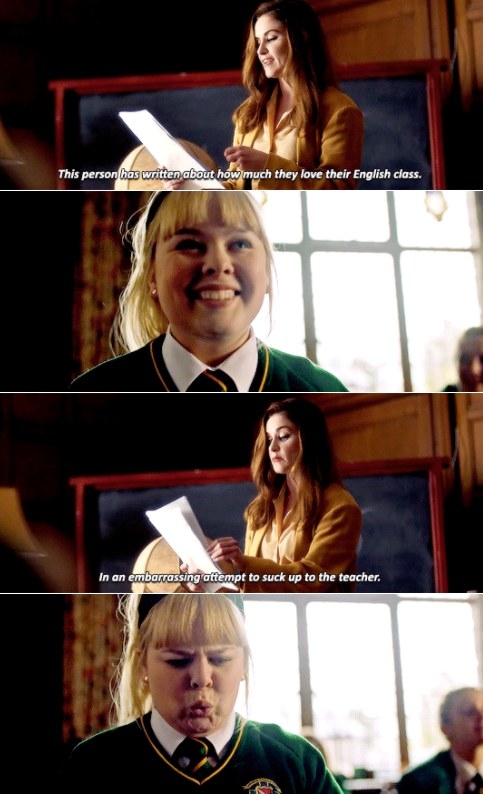 6.
When Clare came out to Erin...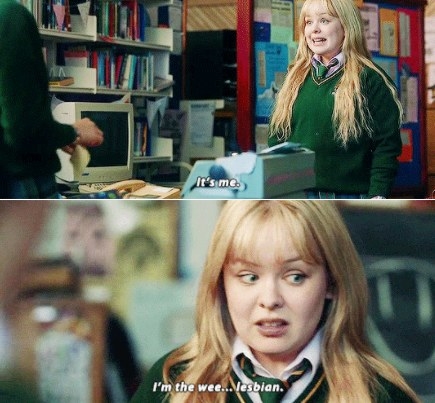 7.
...and swiftly put her in her place.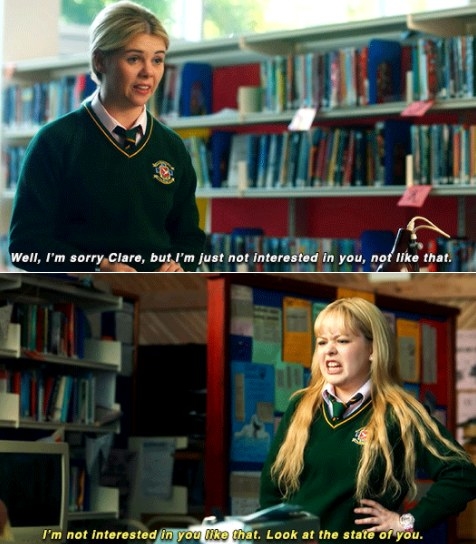 8.
When Clare called out Erin another time for being a terrible friend.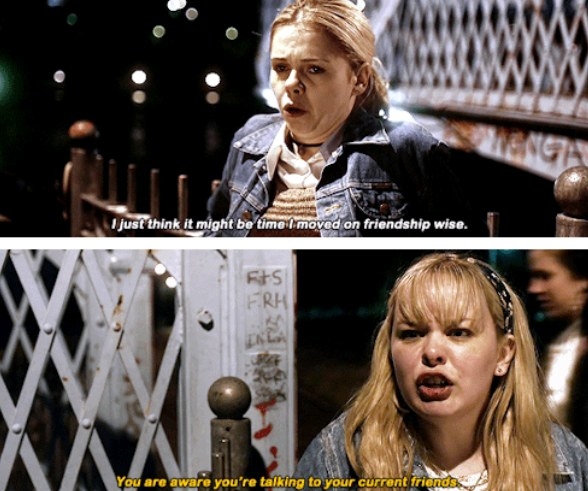 9.
When Clare had a minor existential crisis about lesbian height restrictions.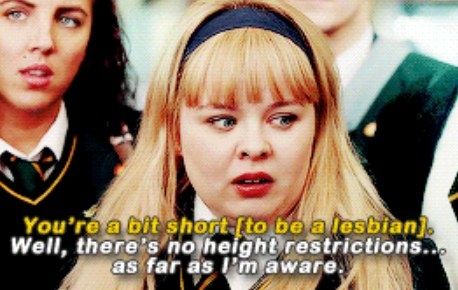 10.
When she delivered some perfect "your mom" jokes.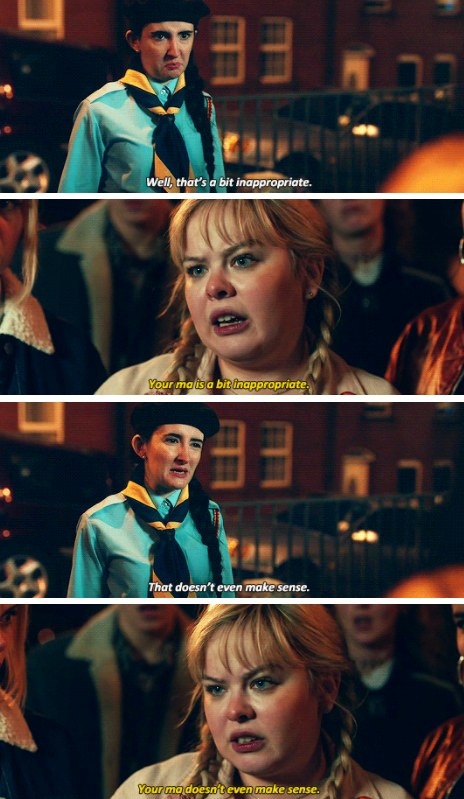 11.
When Clare was very worried about her kneecaps.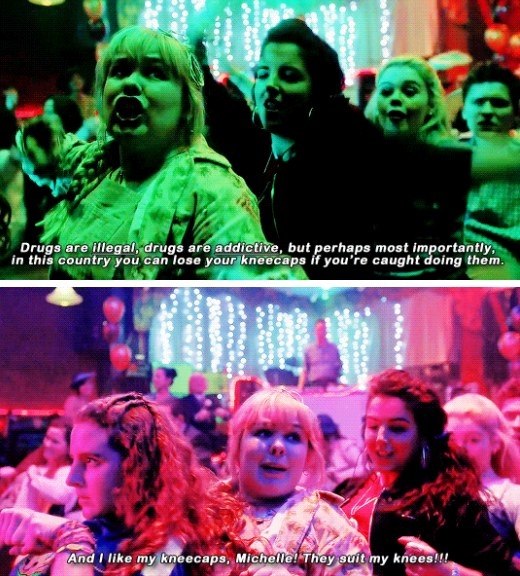 12.
When she tried to make a sartorial point.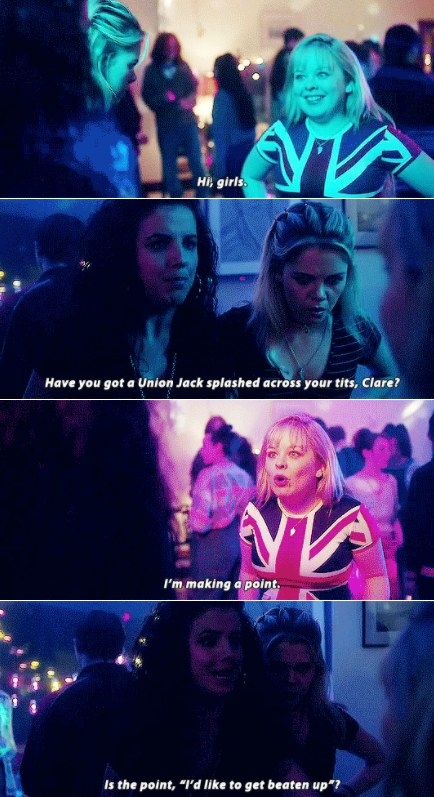 13.
When Clare took her mother's instructions literally.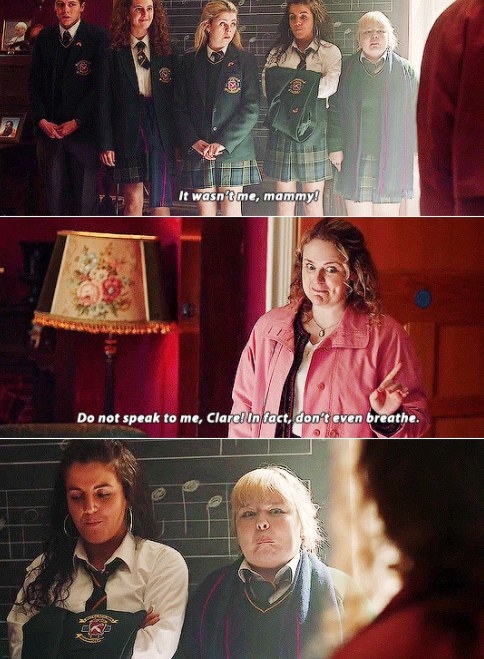 14.
When she had a very chill and normal reaction to outdoor activities.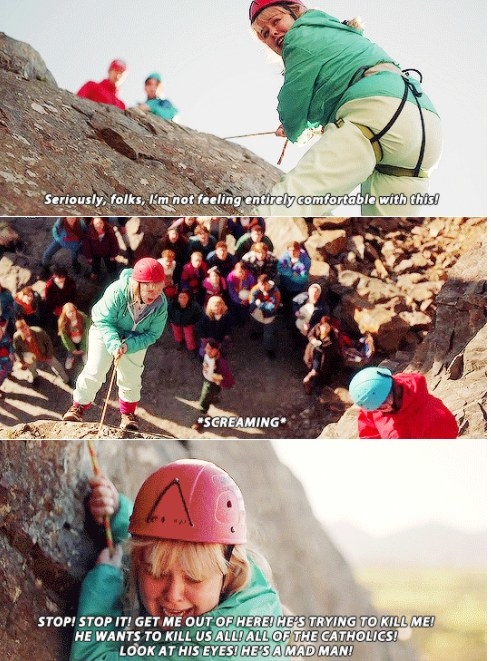 15.
When she offered up this literary criticism.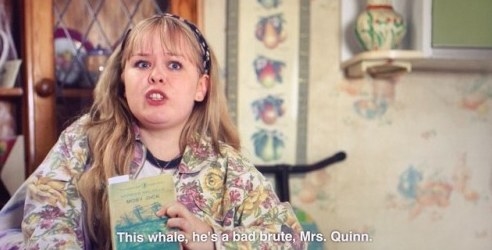 16.
When Michelle accused Clare of being a "craic killer."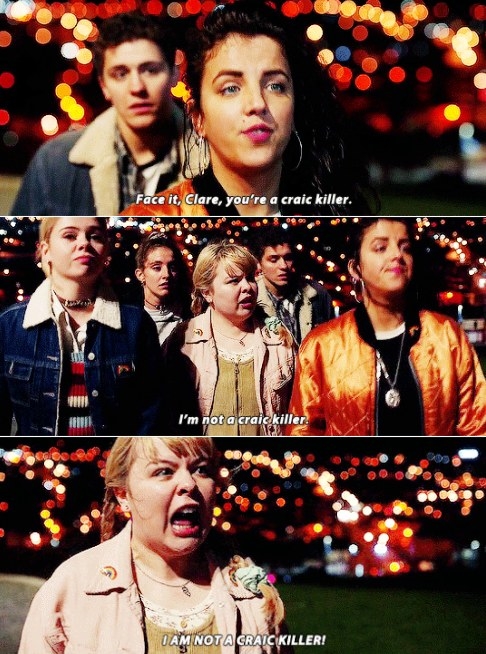 17.
When she was the only one talking sense.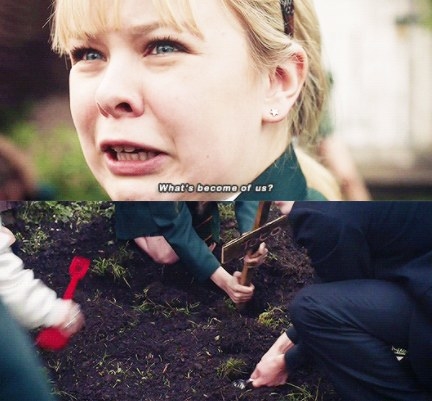 18.
When she had yet another existential criss.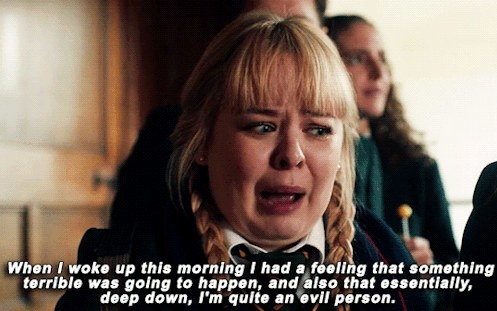 19.
And most importantly, when Clare cracked within 0.5 seconds of being in Sister Michael's presence.