22 Times BTS Were Funnier Than Any Comedian
BTS = instant seratonin boost.
3.
When the camera was meant to show J-Hope and Jin on screen at once but they just couldn't quite there.
4.
When they had music blasting in their ears and had to pass a word down the line, and Jimin totally misinterpreted "carbonara" – but Jin got it right anyway.
5.
When they had to complete an obstacle course at a water park and it turned into wall-to-wall slapstick comedy.
6.
When Jungkook wanted to look ~cool~ on a livestream so he wore this jacket, then stood up and revealed he was actually wearing pajama bottoms.
7.
When BTS did carpool karaoke with James Corden and Jin and Suga kept up a running commentary in the back.
8.
When Jin came up with creative excuses to drink alcohol while livestreaming.
9.
When Jungkook actually did get drunk while livestreaming (although he insisted he was just "buffering"), rambled about food delivery and destiny, and then asked millions of people to keep a secret.
10.
When Jimin went "horseriding" with V.
11.
When RM ended an interview by shoving a fortune cookie in his mouth and walking away, startling the interviewer.
13.
When Jin and Suga had to jump and pose for the camera with perfect timing, and failed epically.
14.
When Jin was scared of a "zombie" screaming at him and Suga just screamed right back at it.
16.
When Jimin, Jungkook, and Jin tricked V into thinking he had to share a room with Jimin only, when really it would be all four of them crammed into two beds.
17.
When Jungkook was agonizing over his creative process, and then revealed he was working on a cute drawing of his dog.
19.
When BTS had to measure their arms and Jimin desperately tried to stretch his out because he didn't want to have the shortest in the band.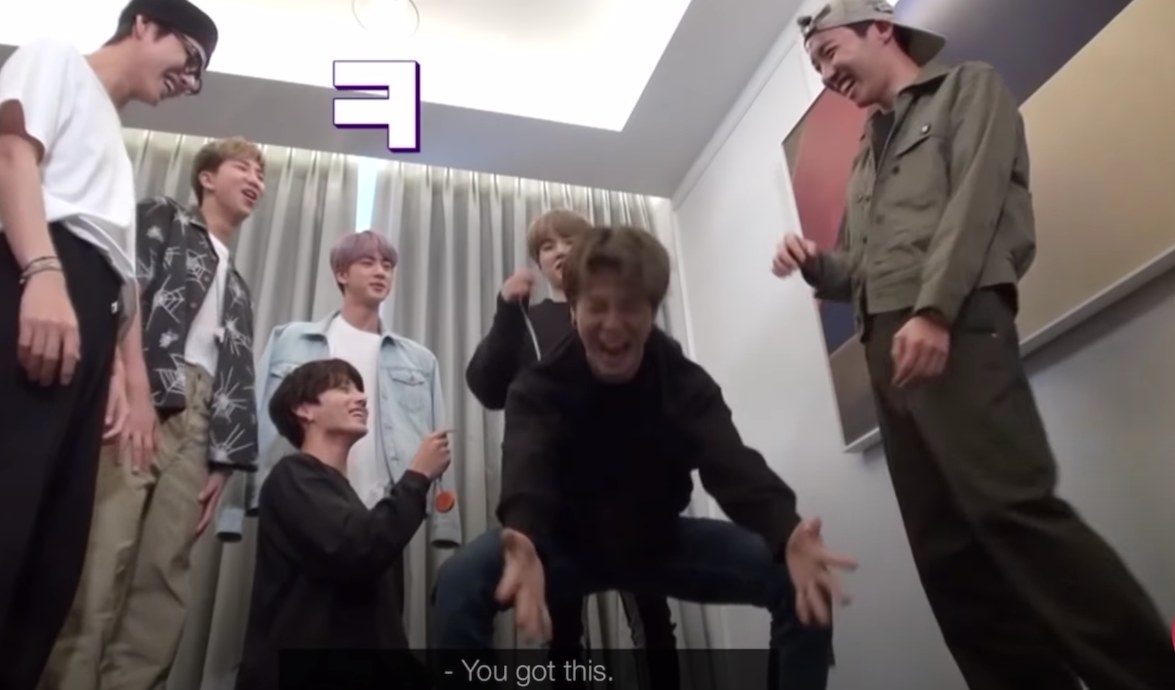 20.
When Suga shared his best pick-up line.
21.
When Jin walked in on J-Hope, Jimin, Jungkook, and V spanking each other for a try not to laugh challenge.
22.
And finally, when they were all competing over who could collect the most cards for Run BTS and unashamedly lied and betrayed each other — leading to one of the biggest plot twists in BTS history.