This Artist Is Raising Awareness Of Indigenous Anzacs Through Street Art
"Black Anzac" is a powerful mural series.
WARNING: Aboriginal and Torres Strait Islander readers are warned that the following contains images of deceased persons.
Sydney street artist Hego has created a striking mural series featuring the images of Indigenous Anzac soldiers of World War I.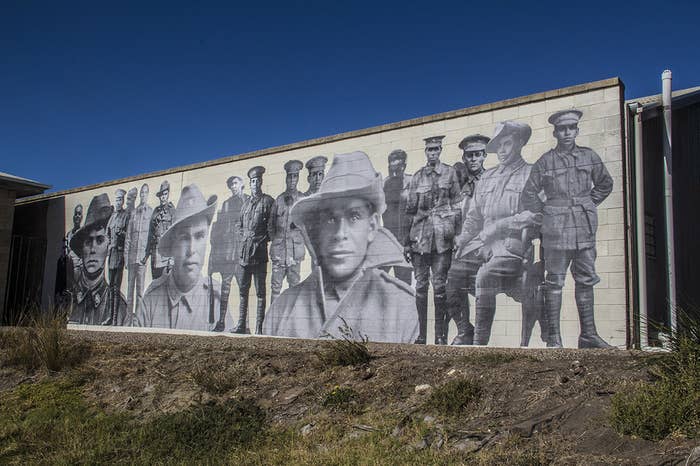 The series started last year with one image on The Block in Redfern, portraying Alfred Cameron Jnr, of the 3rd Light Horse Regiment.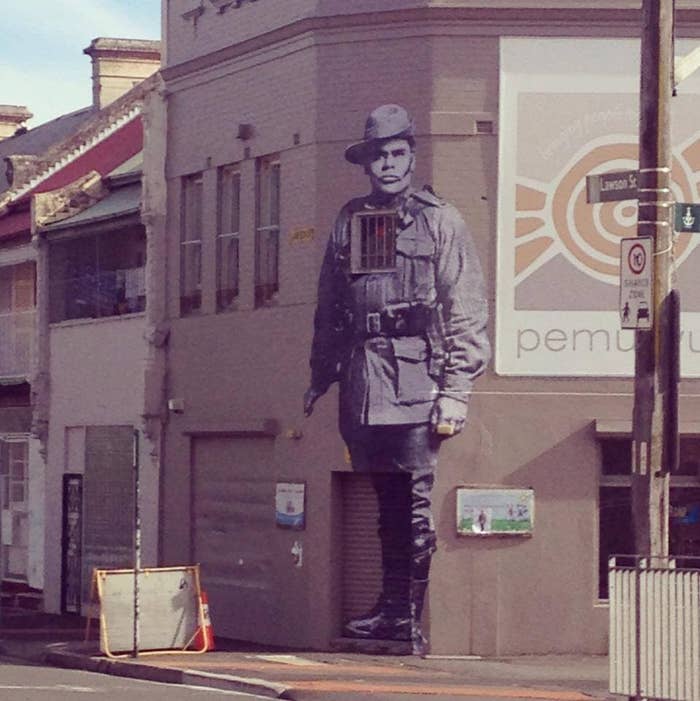 In March, Hego created another mural featuring Cameron along with other Indigenous soldiers, in the small South Australian town of Meningie. (Watch a timelapse of the installation here.)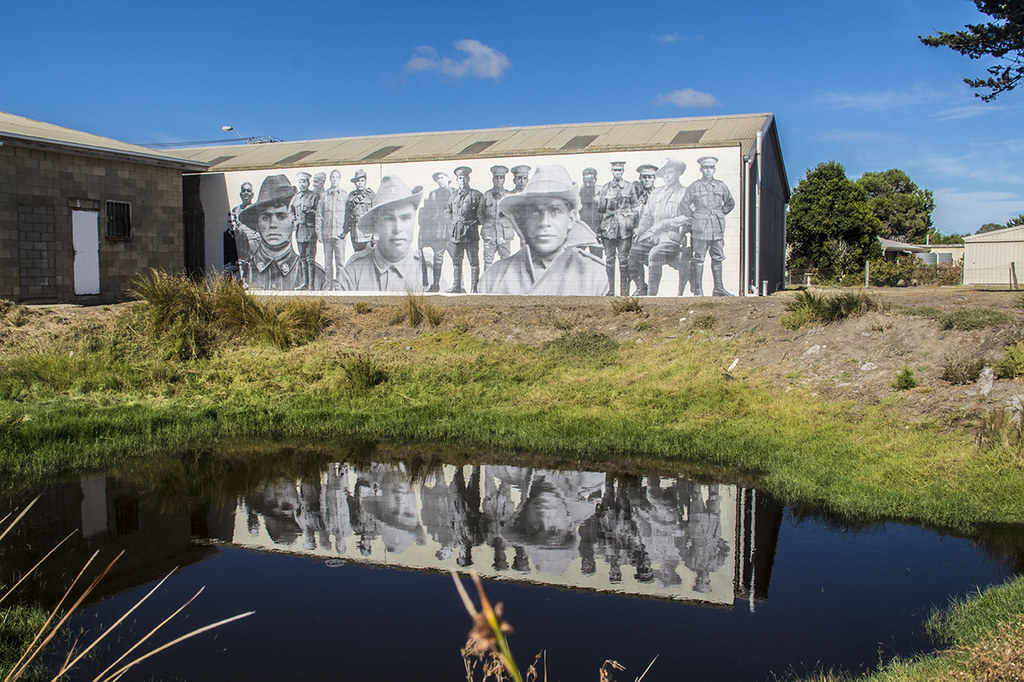 Hego said he hopes this mural and the others in his series will make more Australians aware of the experiences of Indigenous soldiers in WWI.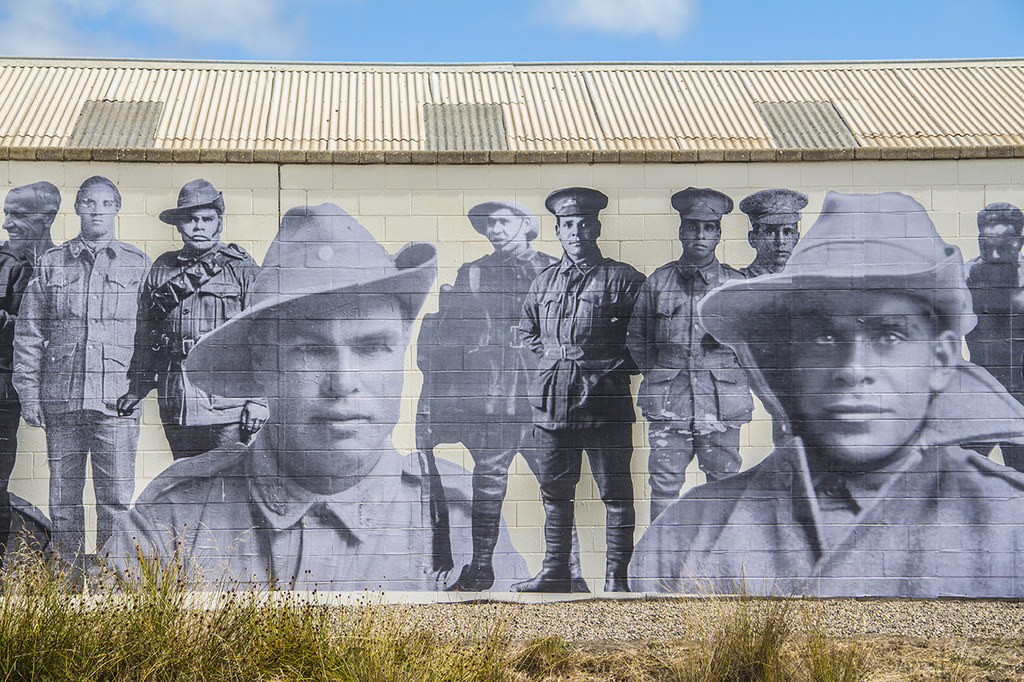 Hego's latest mural, installed this week once again on The Block in Redfern, highlights Frederick Prentice, who was awarded the Military Medal "for great courage" during the battle of Pozieres in 1916.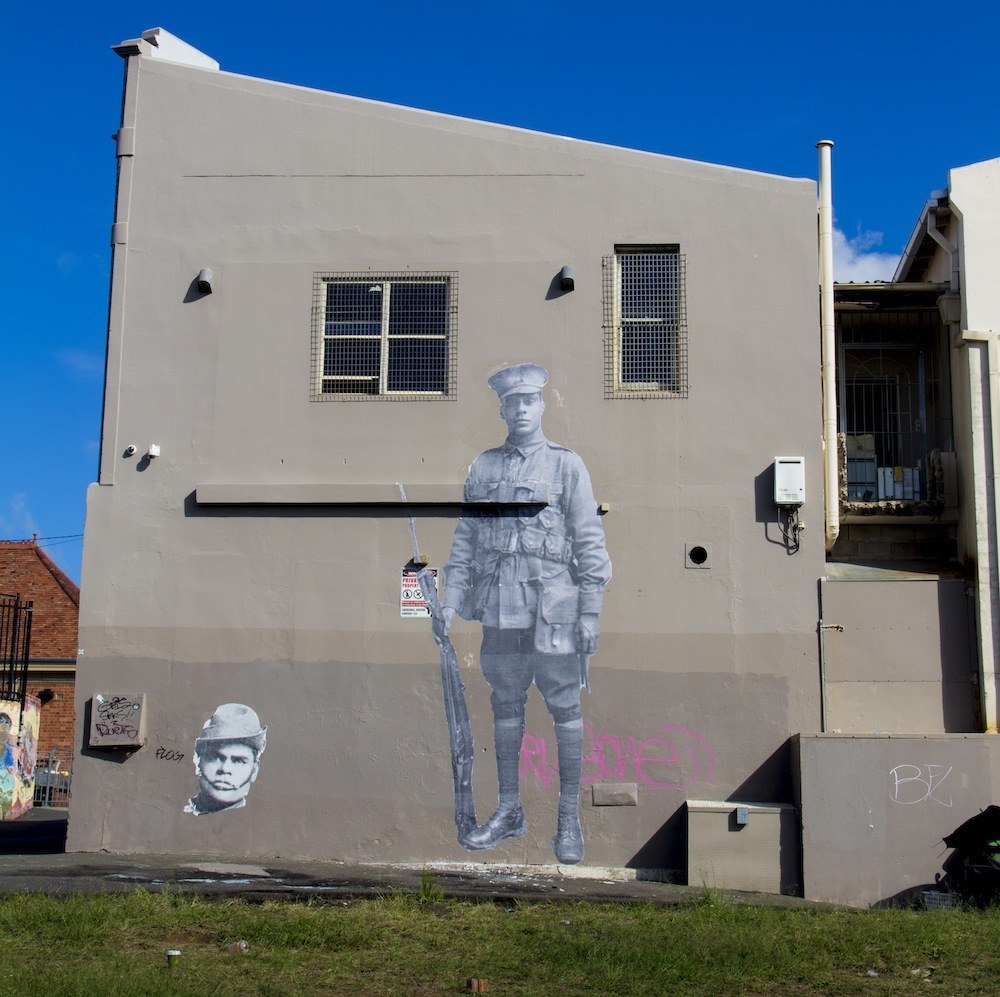 A documentary following Hego's journey and focusing on the stories of Indigenous soldiers is currently in the works. You can watch the teaser trailer below.