1.
Jasper Jones by Craig Silvey

Against a small town Australian backdrop in the summer of 1965, Jasper Jones tackles race, gender, identity, community and growing up through the story of Charlie Bucktin, whose life is changed forever when the town outcast Jasper Jones comes knocking on his window in the middle of the night. Even if you don't usually read YA you should read this book.
2.
On the Jellicoe Road by Melina Marchetta Melina Marchetta is the Queen of YA in Australia. Most famous for her first novel, Looking for Alibrandi, she has since released several contemporary YA and fantasy books, and they are all amazing. But On the Jellicoe Road (released in the US as Jellicoe Road) is arguably the best, stunningly weaving together the past and the present as 17-year-old Taylor Markham tries to solve the mystery of who she is and where she comes from.
3.
Picnic at Hanging Rock by Joan Lindsay Exploring the tensions between fact and fiction, childhood and adulthood, femininity and masculinity and most of all the tension between the European settlers and the harsh Australian landscape, Picnic at Hanging Rock is an important part of Australia's cultural history. But it's also just a really good read, following the aftermath of the disappearance of three schoolgirls and their teacher on a Valentine's Day picnic in 1900.
4.
Cinnamon Rain by Emma Cameron Released in the US as Out of This Place, Cinnamon Rain is a verse novel told from the perspective of three friends: Luke, Bongo and Casey. Each are trying to find their place in the world as they leave school, already with a lot of emotional baggage. It's beautiful and moving and incredibly real.
5.
Liar by Justine Larbalestier

Micah is a liar. You can't trust anything she says. But somewhere between her many different lies is the truth. About who she is, what she is, and how her boyfriend Zach came to be brutally murdered. This book will keep you guessing, long after you've finished it.
6.
Wildlife by Fiona Wood This is the companion novel to Fiona Wood's Six Impossible Things, but it can also be read as a standalone. It tells the story of Lou and Sibylla, strangers who have to room together on their school's term trip to the wilderness. As each girl deals with her own problems, they get to know more about one another and themselves. It's one of the most authentic explorations of what it's like to be a teen and it's just beautiful.
7.
Good Oil by Laura Buzo Renamed Love and Other Perishable Items for its US release, Good Oil is a charming and bittersweet coming-of-age story about the unlikely friendship between 15-year-old Amelia and 21-year-old Chris, who work at Woolworths together and spend their time talking about feminism, life and love.
8.
Life in Outer Space by Melissa Keil Sam is a geeky guy obsessed with movies who hides out in the IT office with his friends every lunchtime to avoid being bullied. Then the beautiful new girl Camilla notices him and turns his world upside down. This is a funny and sweet book filled with realistic and lovable characters you'll just want to hug.
9.
Zac and Mia by A.J. Betts Being about two teens with cancer, it's inevitable that Zac & Mia will draw comparisons to John Green's The Fault in our Stars, but despite similar themes it's very much its own unique story. Zac and Mia have very different family situations and attitudes towards their illnesses, but they forge a strong friendship. Their story is raw and real and heart-wrenching and most definitely worth a read. Fury opens with the protagonist Eliza sitting in a police station confessing to murder, but who she murdered and why (and, well, if she murdered anyone at all) is something you have to wait to discover in and around her unreliable narration. Eliza's voice is strong and raw and furious, and when you find out why it's like a kick in the gut (in the best possible way).
11.
Tomorrow, When the War Began by John Marsden The first in John Marsden's seven-book Tomorrow series, Tomorrow, When the War Began is an iconic Australian story of a group of friends who return from a camping trip to find their families gone and their country invaded. It's action-packed, scary, exciting and just awesome.
12.
Graffiti Moon by Cath Crowley Lucy and Ed spend one night roaming the streets of Melbourne in search of the mysterious graffiti artist Shadow, but they end up finding so much more. Graffiti Moon is about love and identity, growing up and spreading your wings, discovering the beauty of Melbourne and most of all about art and the way it touches your soul.
13.
Stolen by Lucy Christopher Written in the form of a letter from 16-year-old English girl Gemma to Ty, the man who kidnapped her and held her captive in the Western Australian outback, Stolen is a well-told and intense ride with flawed and complex characters and a massive emotional punch. Keep your tissues handy.
14.
Between the Lives by Jessica Shirvington Released in the US as One Past Midnight, this is the story of Sabine, a teen who literally leads a double life - at the end of every day, she relives it again but in in a totally different situation. While she stays the same, everything else is changes - so she has two homes, two families, and two completely different futures. What makes this somewhat confusing premise work is Jessica Shirvington's great writing and a cast of characters that really get under your skin.
15.
Obernewtyn by Isobelle Carmody This is the first in a seven-book fantasy series set in a post-apocalyptic world, about a girl with powers that she must keep hidden or be destroyed. If those things sound like your cup of tea, then you should definitely read Obernewtyn.
16.
Every Breath by Ellie Marney Rachel Watts' family has just moved in next door to a 17-year-old orphan genius named Mycroft who is obsessed with forensics. Rachel finds she is drawn to Mycroft, and the two of them soon team up to investigate the death of a friend. It's like a teen Sherlock Holmes in Melbourne and it's great.
17.
Puberty Blues by Kathy Lette and Gabrielle Carey A brutally honest account of teen surf culture in the 1970s, Puberty Blues captures a key moment in Australian history whilst also remaining relevant to the struggles teens face today. Although hopefully modern teens won't end up with a melanoma named Bruce.
18.
Beatle Meets Destiny by Gabrielle Williams
John Lennon, a.k.a. Beatle, meets Destiny McCartney and it seems like, well, destiny - except he's already got a girlfriend. Drama ensues, but it's quirky and fun and charming and witty and very entertaining.
19.
This Is Shyness by Leanne Hall In a place of perpetual darkness, Wolfboy meets Wildgirl and they set off on a night like no other. This is Shyness is a strange and whimsical experience that's hard to convey without making it sound ridiculous - so you should just read it for yourself and see how great it is.
20.
The Messenger by Markus Zusak Also known as I Am The Messenger, this is the story of an ordinary guy named Ed, who gets caught up in something extraordinary when he inadvertently stops a bank robbery and becomes a "messenger", instructed to help people by an anonymous benefactor. While Markus Zusak is most famous for The Book Thief, his other novels - and this one in particular - are just as gorgeously written.
21.
Girl Defective by Simmone Howell Set in and around a failing record store in St. Kilda, Melbourne, Girl Defective is told from the perspective of 15-year-old Sky, who has an alcoholic father, a brother with "social difficulties", an absent mother and a mystery to solve. It deals with some serious issues but is written with an endearing sense of humour, strong affection for music and a rich sense of place.
22.
Feeling Sorry for Celia by Jaclyn Moriarty Elizabeth's English teacher decides to bring back letter writing, and so Elizabeth finds herself with a new penpal who she can tell about her life - including the fact that her best friend, Celia, seems to have disappeared. Told entirely through letters, postcards and notes, Feeling Sorry for Celia is a little dated on the surface (circa 2000) but the emotions at the heart of it are as relevant as ever. An iconic Australian fantasy series, Sabriel is an action-packed adventure with fantastic characters, a well-developed world and a wonderful heroine at its centre. The kind of book you want to reread over and over again.
24.
Girl Saves Boy by Steph Bowe
Jewel and Sacha have had incredibly tough lives, and their paths cross when Jewel sees Sacha in a lake one night - and stops him from killing himself. Steph Bowe was only 16 when she wrote this book, but it's incredibly well written, capturing the emotions and struggles of the two main characters beautifully.
25.
Sea Hearts by Margo Lanagan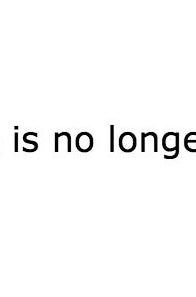 Renamed The Brides of Rollrock Island for its international release, this is an exquisitely written, multi-generational story about a sea-witch who takes revenge on the people of the remote Rollrock Island by giving all the men selkie brides. It's a beautiful and intense story of love, passion, grief and obsession.
26.
The Simple Gift by Steven Herrick Billy is 16 and homeless after escaping his abusive father. As he tries to survive and create a life for himself, he forges the most unlikely friendships with hobo Old Bill and rich girl Caitlin. Written in verse, The Simple Gift is an emotional and powerful read.
27.
Raw Blue by Kirsty Eager Carly is a uni drop-out who spends her time surfing and trying to forget her past. When she meets fellow surfer Ryan, she has to confront her demons and make some tough decisions. A gorgeous and, well, raw book that is just so authentically Australian.