This post contains spoilers for Season 7, Episode 2 of Game of Thrones. You've been warned!
OMG guys! Last week we predicted that Arya and Nymeria would be reuniting in this episode, and Game of Thrones delivered! Kind of. There's a bit to unpack here, so let's dive in.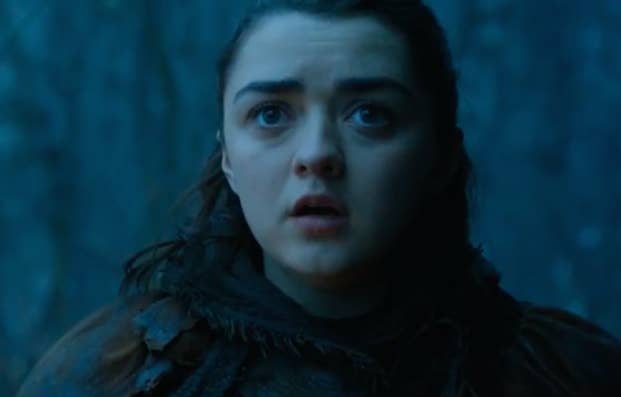 Before we even get to Nymeria, can we talk about how Arya reunited with another old friend? Hot Pie!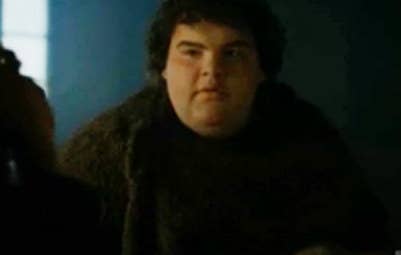 Arya was strangely unemotional at the reunion.
That is, until she heard about how Jon Snow had retaken Winterfell and become King in the North.
It changed her attitude immediately.
To the relief of many fans, Arya abandoned her plan to head to King's Landing and take revenge on Cersei, and turned towards Winterfell.
And it's only after this that Arya sees her direwolf Nymeria for the first time since Season 1.
FINALLY.
But, of course, this being Game of Thrones, it wasn't the happily-ever-after reunion we were hoping for.
In a completely heartbreaking moment, Nymeria recognises Arya – and turns away.
And so Arya has a moment of recognition of her own. When she says "that's not you", she doesn't mean the wolf isn't Nymeria. She's acknowledging that life in Winterfell – a tamed life – isn't for her. It's a reference to the way Arya told Ned the life of a "lady" wasn't her way back in Season 1.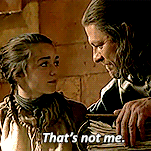 This specific reference is not only touching, it could also have interesting ramifications for Arya's future. She's finally heading back to Winterfell – but, as with Nymeria, what she finds there might not be the joyous reunion we want. She's been wild for many years herself. It may not be so easy to adjust.
All in all, it was an incredibly powerful, and goddamn emotional scene.
I'm really not OK.
ESPECIALLY knowing that it's news of Jon that sends Arya home, but now we know Jon has left.
Yet another missed opportunity for the Starks!
On the plus side, Sansa is still at Winterfell. And her reunion with Arya will be VERY interesting.