OH MY GOD, YOU GUYS. Game of Thrones just dropped a huge easter egg into this episode, and it was so quick and casual, you'd be forgiven for missing it (Sam certainly did).
YES, THAT IS GILLY TALKING ABOUT JON'S PARENTS.
Gilly, as we know, was taught to read by precious cinnamon roll Shireen Baratheon (SOB), and has been excitedly devouring books in the Citadel while Sam has been shovelling shit.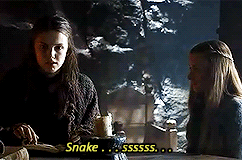 She's come a long way, but she still isn't great at the pronunciation of certain words – which is especially understandable when it comes to Targaryen names. So when she says "Ragger", she is 100% talking about Prince Rhaegar Targaryen.
You know, the Rhaeger Targaryen who is most definitely Jon Snow's father. Who supposedly kidnapped Jon's mother, Lyanna Stark, but who many fans have long believed actually eloped with her.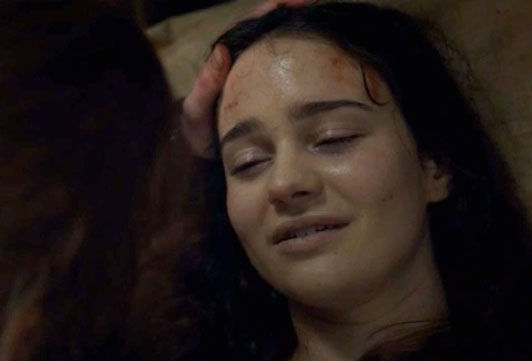 Gilly's little discovery confirms the long-held fan theory that Rhaegar had his first marriage to Elia Martell annulled, and then married Lyanna Stark. (You can read a full run-down of their shared history here.)
Which means not only is Jon Snow NOT a bastard – but also that HE IS THE TRUEBORN SON OF RHAEGAR TARGARYEN, AKA NEXT IN LINE TO THE TARGARYEN THRONE.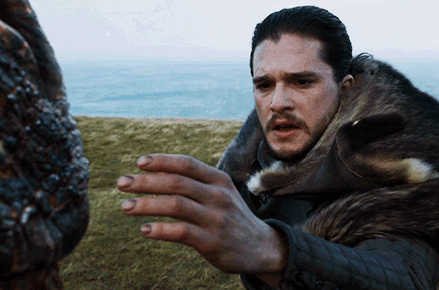 How appropriate that he got up close and personal with a dragon for the first time in this episode.
We don't know why Rhaegar would've had his marriage to Elia annulled, but he must have had good reason, considering he already had two children with Elia (more on that here), and in legitimising Jon he de-legitimised his other kids.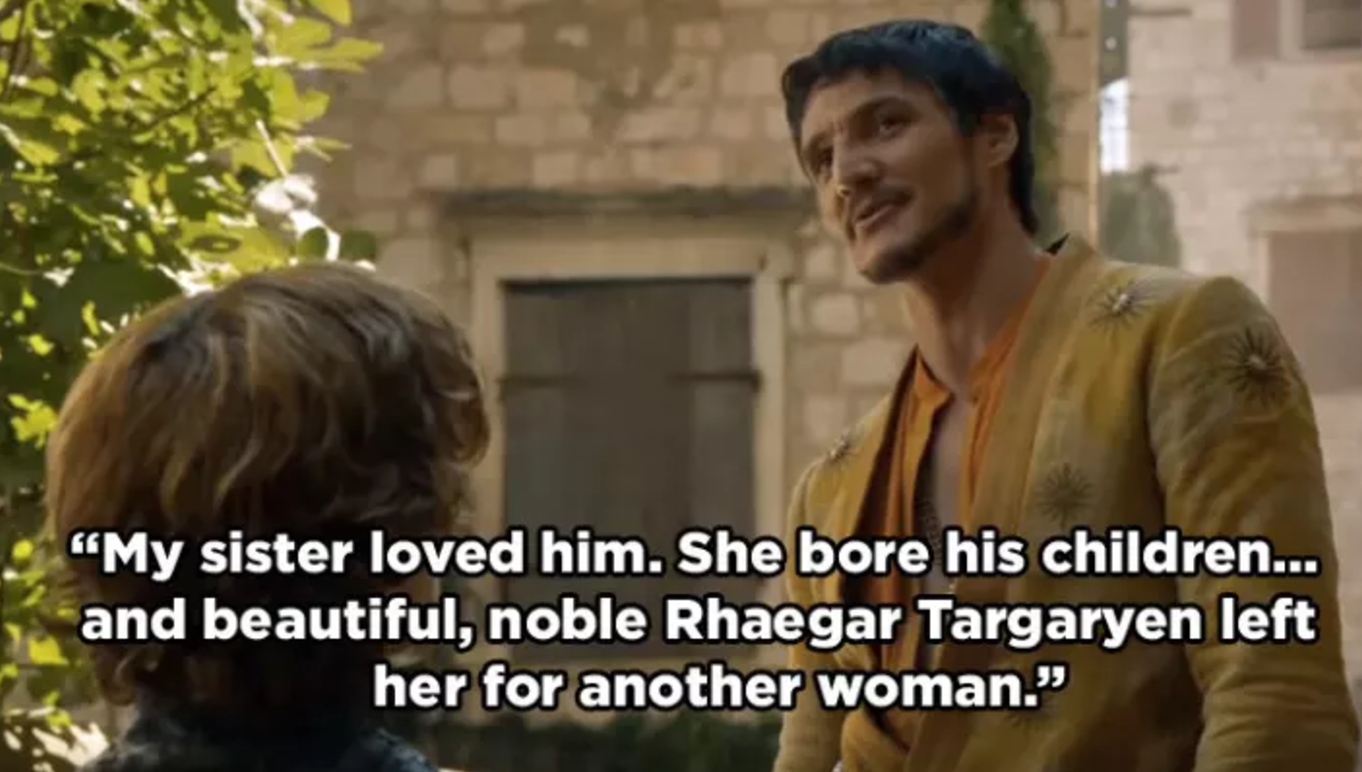 Rhaegar was obsessed with prophecy, so he may have believed Jon needed to be legitimate and become king one day to fulfil something – like, say, the prophecy about the prince that was promised.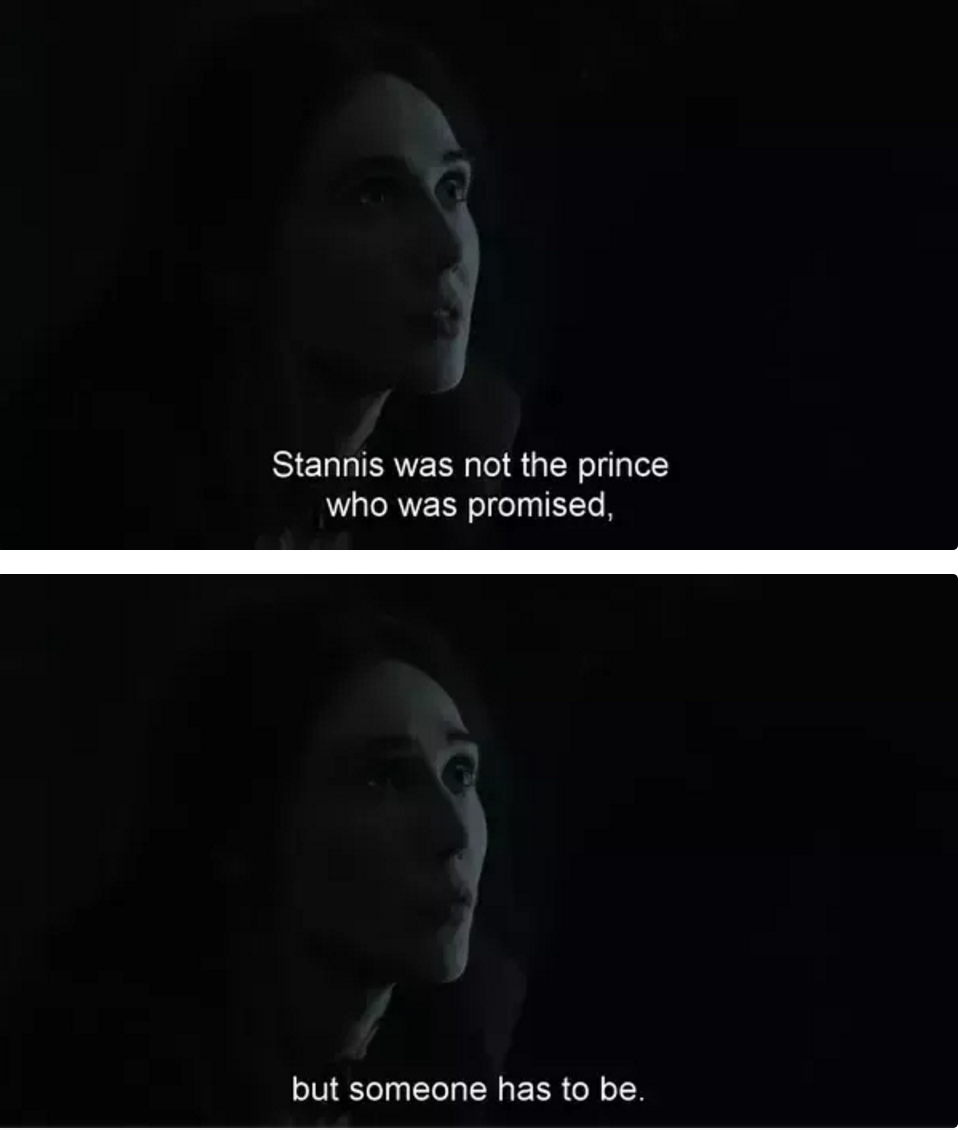 Remember how Daenerys had a vision in the House of the Undying back in Season 2? In the books, the vision is a little different – she actually sees Rhaegar talking to a woman about his son being the prince that was promised. Most readers assume that this is Rhaegar talking to Elia about their son, Aegon – but considering what we know now, it's possible the vision was actually referencing Lyanna Stark and Jon Snow.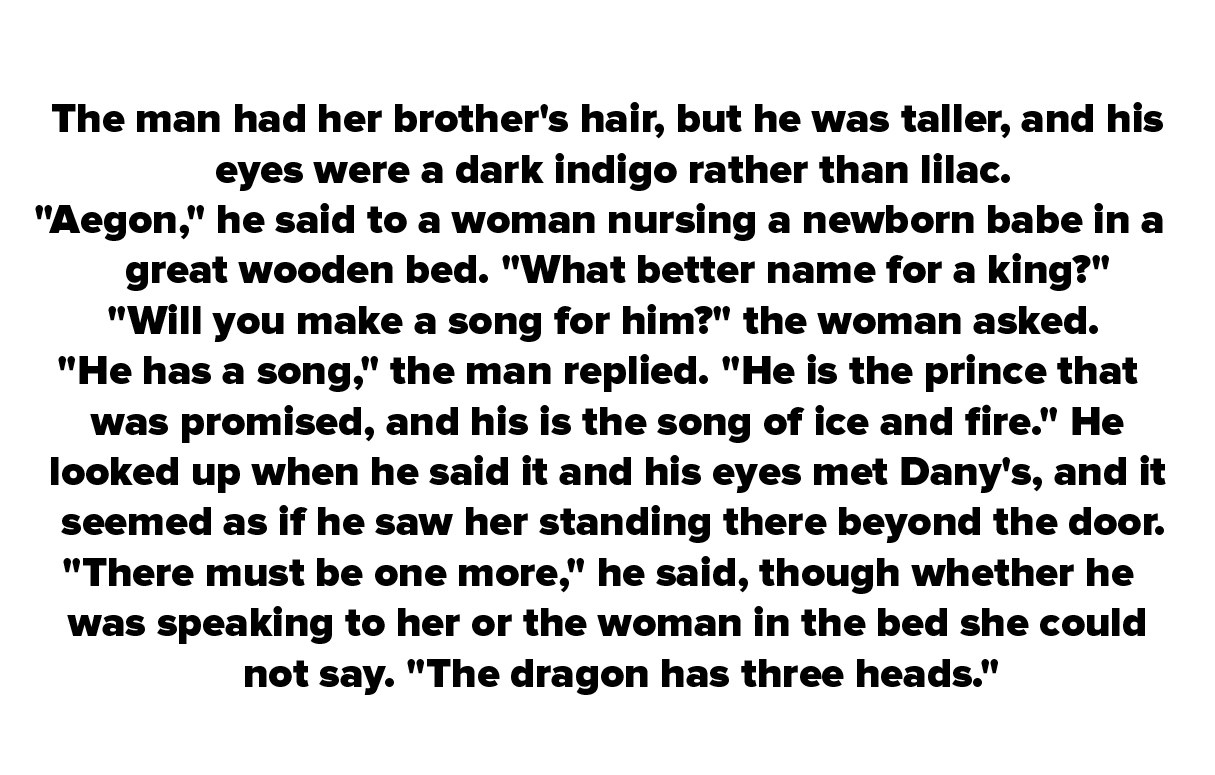 No matter Rhaegar's reasoning, the outcome is the same – Jon Snow is a legitimate Targaryen, with a greater claim to the throne than Daenerys.
Whatever happens, it's going to be VERY interesting.
Once Sam actually starts listening to Gilly, that is.