26 Things That Happened At The 2017 Logie Awards
Highlight of the night was Molly saying "fuck" and "tits" a lot on live TV.
1.
Dave Hughes started the night off by yelling at everyone for three minutes.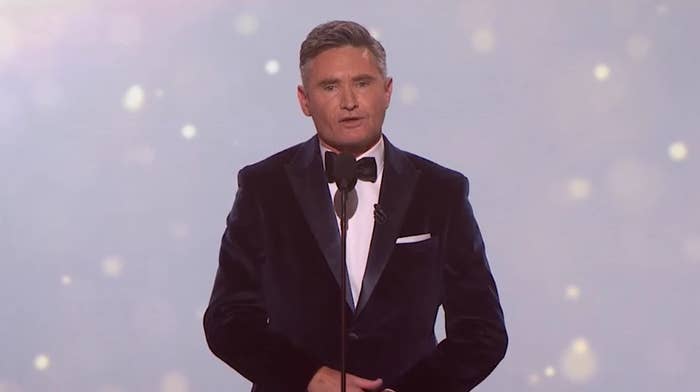 2.
The Best Actor and Actress awards were given out first and it was confusing AF.
3.
Samuel Johnson dedicated his Logie to his terminally ill sister Connie in a heartfelt speech.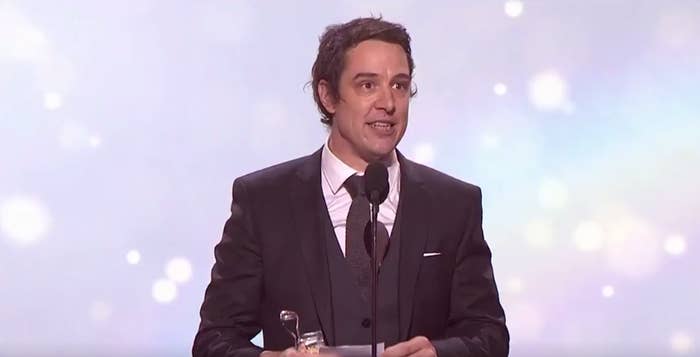 4.
Everyone in Australia finally realised who Andy Grammer was when he sang his hit, "oh yeah, I know that song".
5.
Michael Gudinski accepted the Best Drama award for Molly and was maybe, probably kinda very drunk.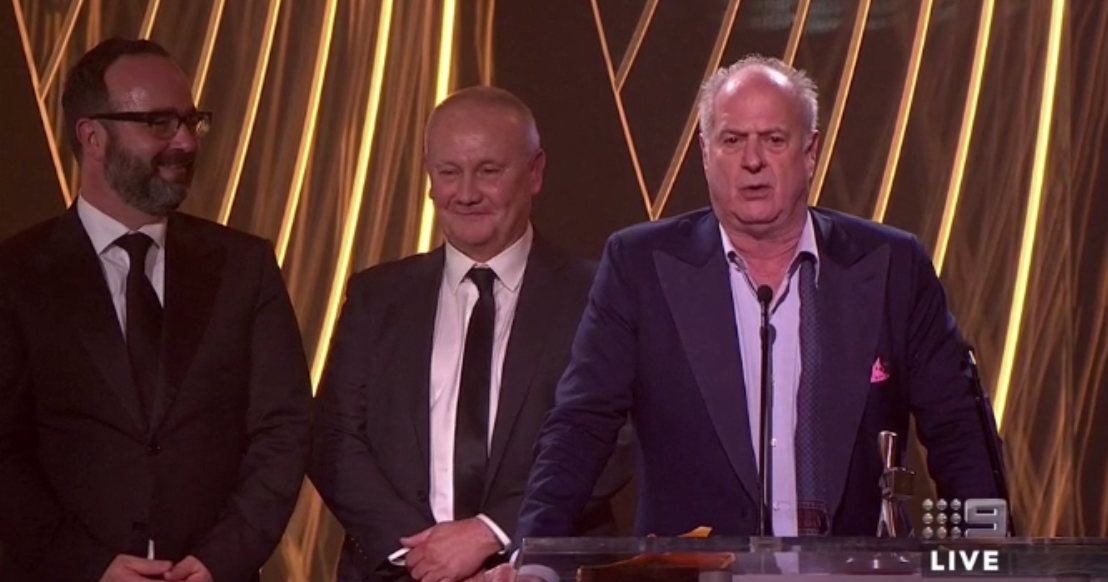 6.
Gorgi Coghlan needed four people to help her and her dress up the stairs when The Project won an award.
7.
Dannii Minogue and Tina Arena joined forces to present an award and did this little dance.
8.
And shared some clips of their days on Young Talent Time which were frankly iconic.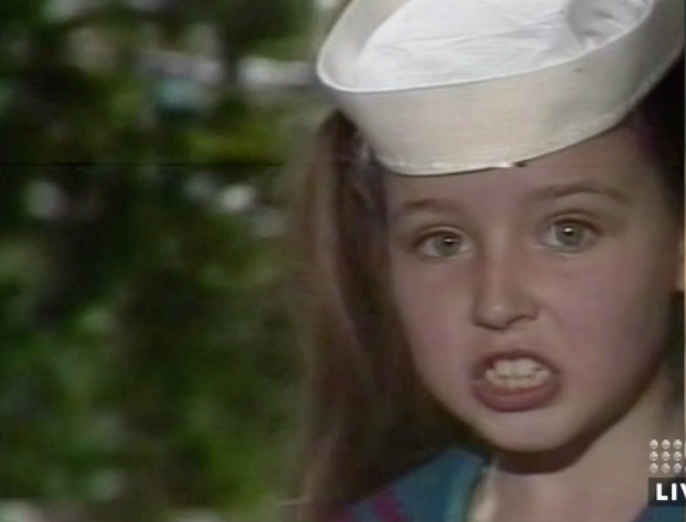 9.
Elias Anton was adorably shocked when he won the Graham Kennedy Award for Most Outstanding Newcomer for Barracuda.
10.
Kerri-Anne Kennerley was inducted into the Hall of Fame and asked for a glass of wine on stage.
11.
KAK also gave a touching tribute to her husband John and there wasn't a dry eye in the house.
12.
Shane Jacobson revealed he was once on Man O Man and reminded everyone how good Man O Man was.
13.
Someone in the audience briefly dabbed.
14.
James Blunt performed a new song and people were shocked it wasn't "You're Beautiful (Remix)" although it kinda sounded like it tbh?
15.
Peter Helliar and Kat Stewart took the piss out of jacketgate and it was actually pretty funny.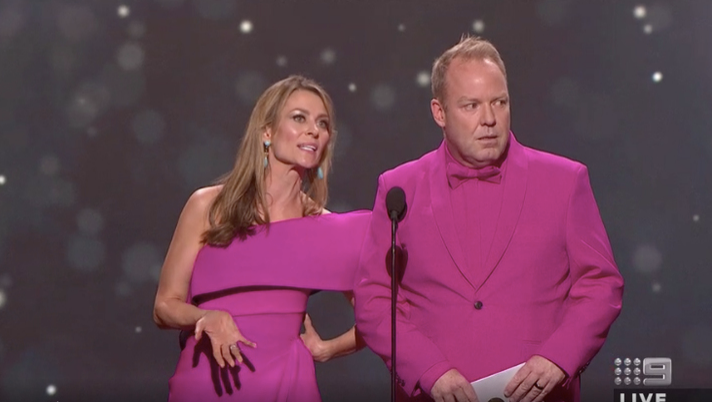 16.
The show went forever and people got bored.
17.
The guys from Gogglebox accepted their Logie in a pre-recorded part of the show which was a shame because honestly they should have been given their own live segment based on their outfits alone.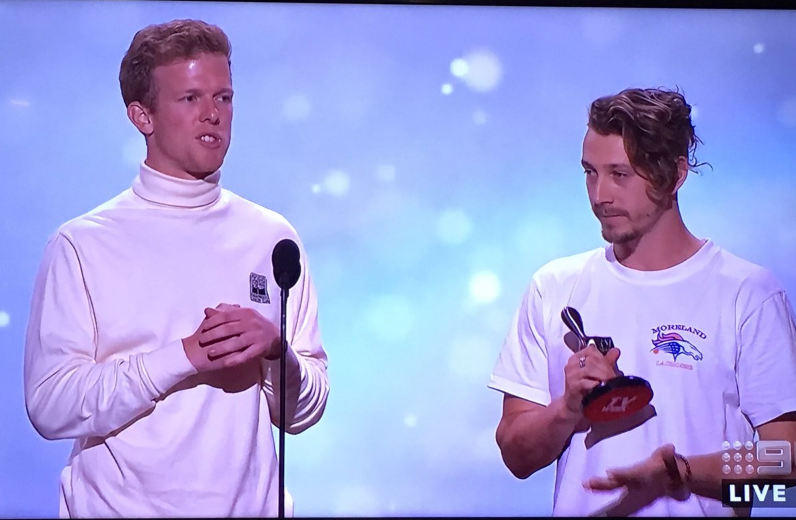 18.
Please Like Me won a Logie and Josh Thomas wasn't there so he Facetimed it.
19.
Casey Donovan made everyone cry with her beautiful In Memoriam performance.
20.
Debra Lawrance won a Logie for her performance on Please Like Me and thanked Home and Away in her speech, and everyone was like OMG IT'S PIPPA!!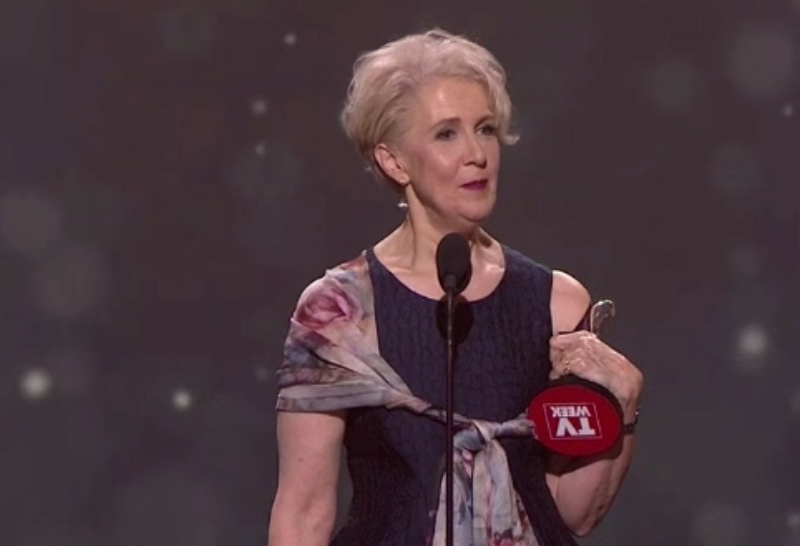 21.
Jessica Mauboy performed and managed the incredible feat of waking people up/getting their attention when they wanted the show to be over, like, 90 minutes ago.
22.
Seriously, the show went way too long.
23.
Samuel Johnson won the Gold Logie, and Molly totally Kanye'd him.
24.
Then he delivered a long speech that involved a lot of "fucks" and a few "tits", and Samuel's reaction was perfect.
25.
Molly finally presented Samuel with a golden hat and made everyone emotional all over again.
26.
And a maybe, definitely, kinda very drunk Michael Gudinski summed up how we all felt that the show was finally over.