"Wet Hot American Summer"

"My Best Friend's Wedding"

"Indiana Jones and the Last Crusade"

"You've Got a Friend In Me" by Randy Newman

"Just a Friend" by Biz Markie

"We're Going to Be Friends" by The White Stripes

"Can't Be Friends" by Trey Songz

"My Best Friend" by Tim McGraw

"With a Little Help from My Friends" by Joe Cocker

"You're My Best Friend" by Queen

"My Best Friend's Girl" by The Cars

"With a Little Help from My Friends" by The Beatles

Wondering what your ex is doing

Drinking with friends at a party

Making dinner and watching a movie at home

The ability to magically write hit songs

The ability to read minds

The ability to breathe underwater

commons.wikimedia.org

hawaiilife.com

muppet.wikia.com

en.wikipedia.org

freewebs.com

At a small gathering with your closest friends

At a large, fancy, expensive event

Watching the ball drop at home

Dancing at a huge party full of people you don't know

No plans, just going with the flow
Which "Friends" Character Are You?
You're a bit of a wild card, but you know what's important in life. You ooze creativity and will tolerate the smelliest of cats.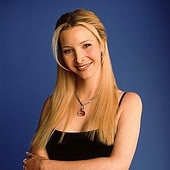 You can't get laid without getting someone pregnant.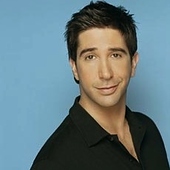 Once, your hair inspired a revolution.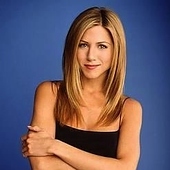 How you doin'?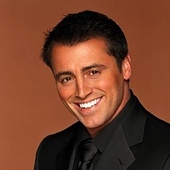 You're a little uptight, but you're a great cook, a great host, and a great friend.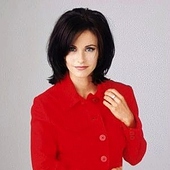 Well done! You're a funny one with a heart of gold. No one really knows what you do for work, but you can rock the mysteriousness.
You are a child.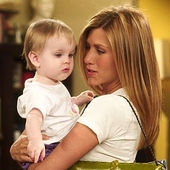 Yes, anything Paul Rudd. Well done.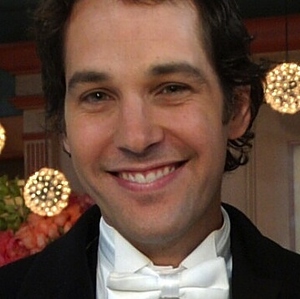 You're a bit of a creep.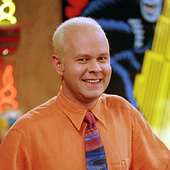 You are a drama queen. You wear your heart on your sleeve, your voice is probably more annoying than you realize, and you take things a little too fast.
Cool mustache, bro.
You're a sweet, genuine person with a really crazy sex drive. You have your life together, but you surround yourself with people who don't really have their lives together.
You're a child at heart, you're still figuring out what to do with your life, and you probably have a thing for scooters.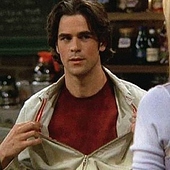 You're brilliant, classy, and you're in a cool field of work, but your taste in lovers is all over the place.