One Thing That You've Definitely Never Noticed In "Love Actually"
All I want for Christmas is ANSWERS.
While watching Love Actually for the 4,928th time, I picked up on something that I'd never noticed before.
It's established pretty early on that Liam Neeson and Emma Thompson are good friends, right?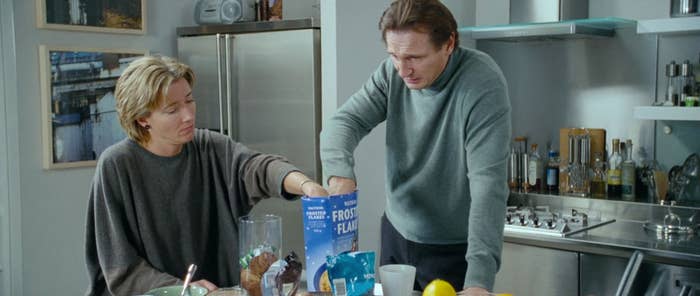 And then the entire movie happens, blah blah blah, and then Liam Neeson meets Claudia Schiffer's character, Carol.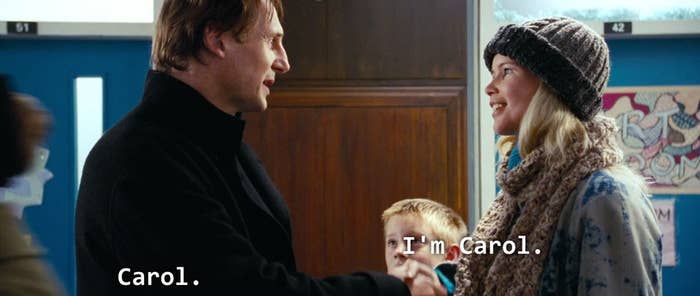 Here's her name again: "Carol."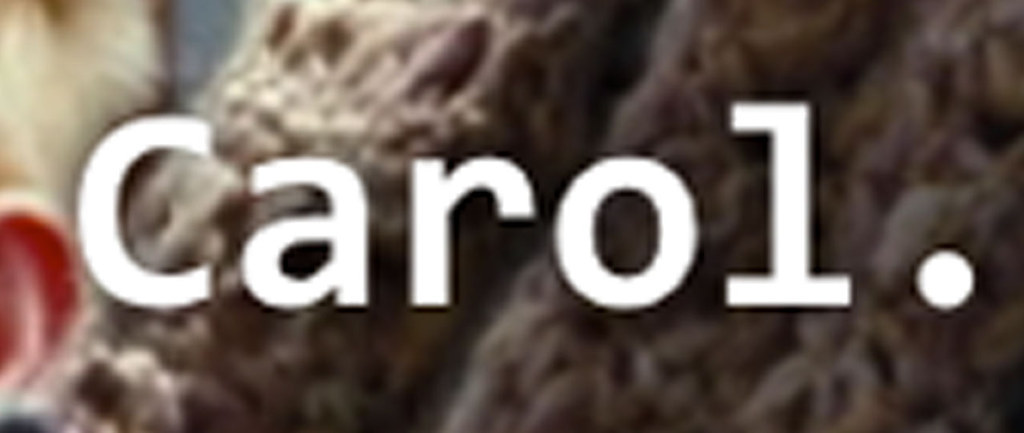 And even though her name is "Carol," Liam Neeson nervously calls her "Karen."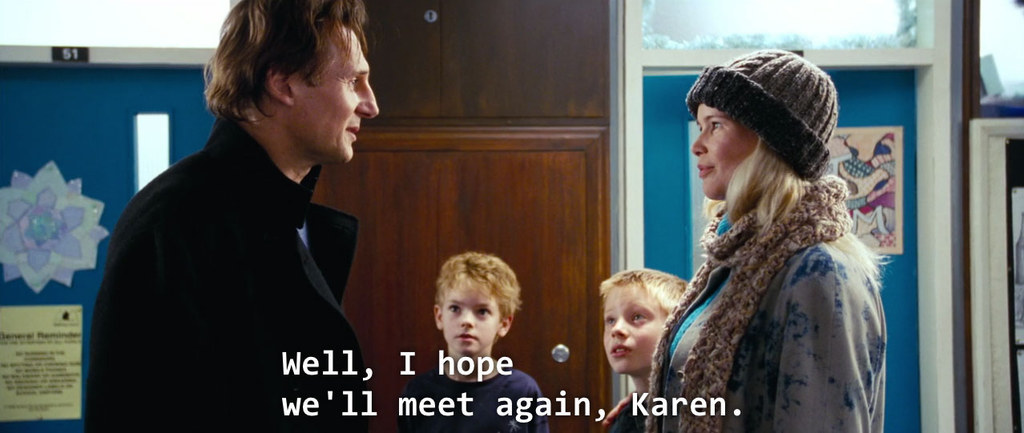 WAS HE JUST NERVOUS OR WAS THAT A FREUDIAN SLIP?

BECAUSE AS YOU PROBABLY KNOW OR POSSIBLY FORGOT, EMMA THOMPSON'S CHARACTER IS NAMED "KAREN."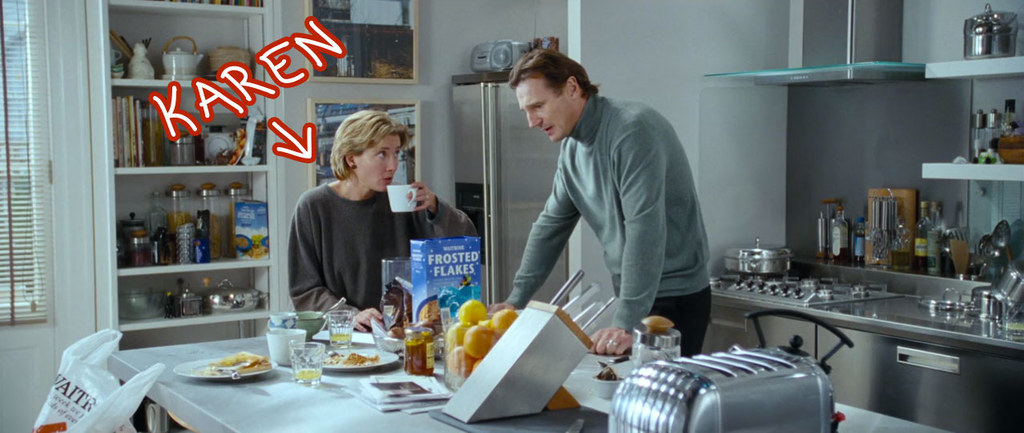 In fact, "Karen" is the first word Liam Neeson says in the entire movie.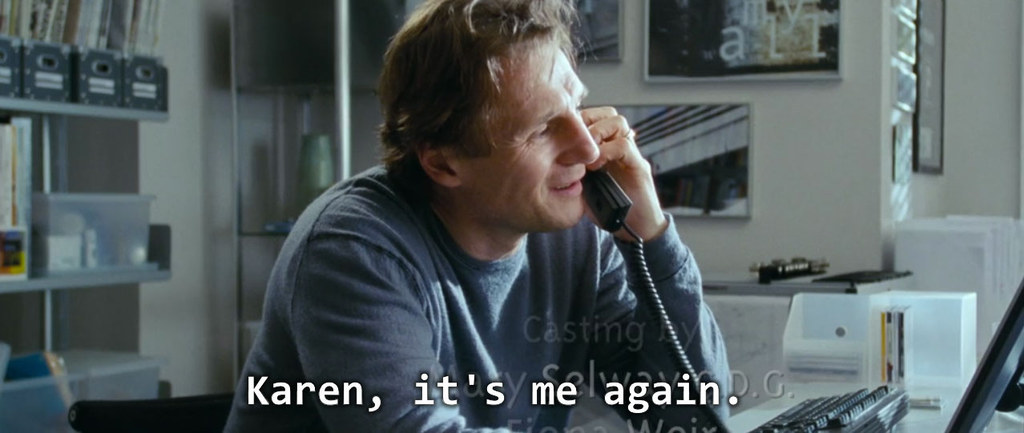 So basically Liam Neeson's character might be in love with Emma Thompson's character, because that lady's name was totally "Carol" and Richard Curtis is a sneaky, sneaky man. Have a good day, bye.