You've Got Mail is a 1998 movie about two people who fall in love over email at the height of AOL's reign.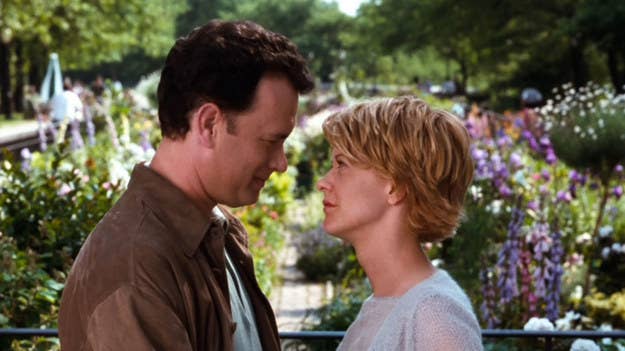 Their addresses are repeatedly referenced in the film...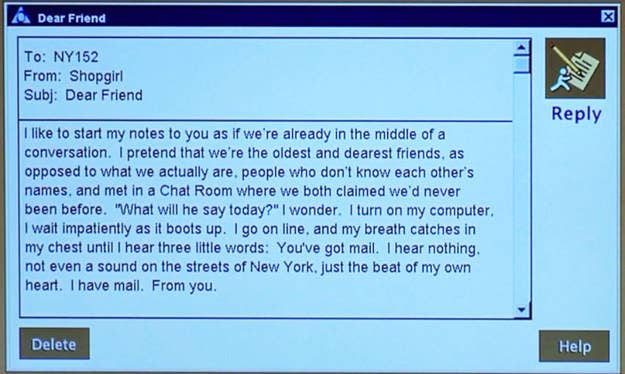 ...so I thought, What would happen if I emailed those accounts in 2016?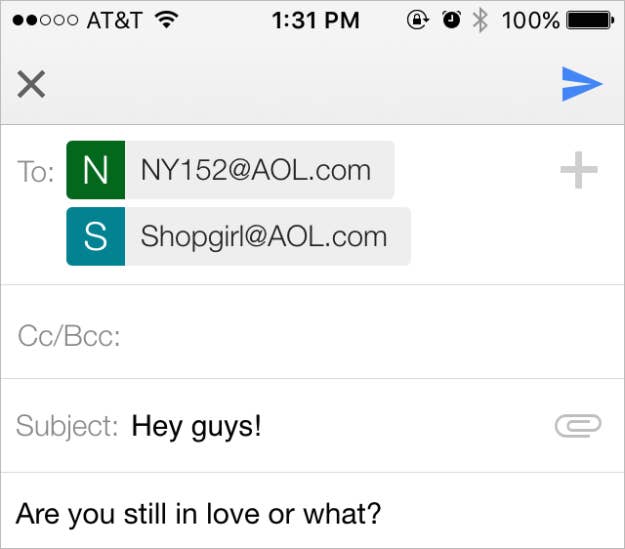 I was expecting a stranger to be all, "This isn't Tom Hanks, please stop emailing me," or at least an 18-year-old automated response from Warner Bros., but instead I got this: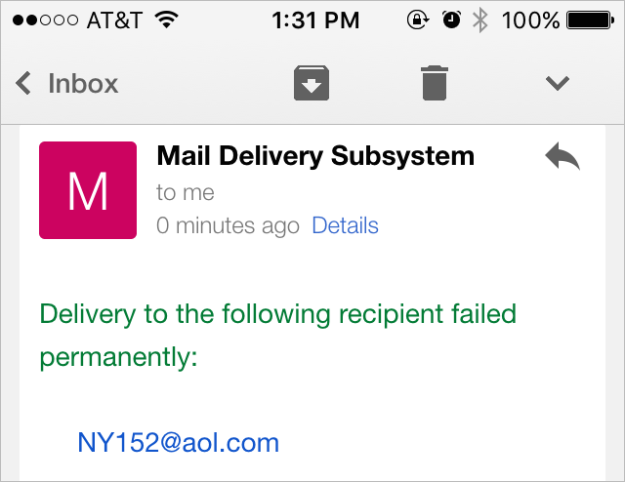 And this:
Which gave me hope that those addresses were available, and that *I* could assume the email identities of Joe Fox and Kathleen Kelly, but nope.

"Sorry, this username is taken."

Welp, that's it, folks. That's what happens when you email the accounts from You've Got Mail.