1.
In 1984, Paul Reubens (Pee-wee Herman) saw Frankenweenie, a live-action short by a recently fired Disney animator. He was an instant fan.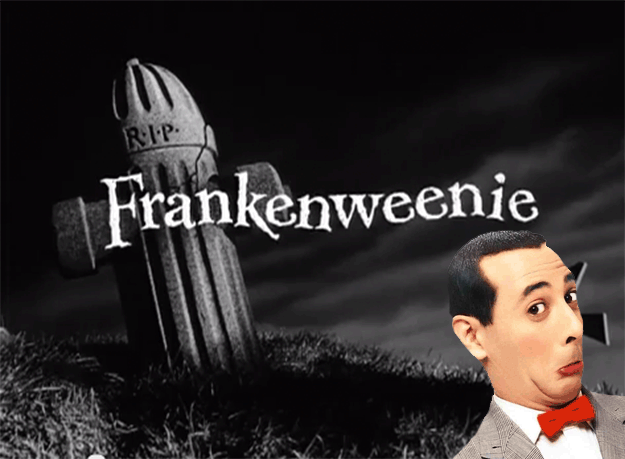 Reubens was all, "Your loss, Disney," and gave the Disney reject the opportunity to direct his very first feature film. That Disney reject was Tim Burton.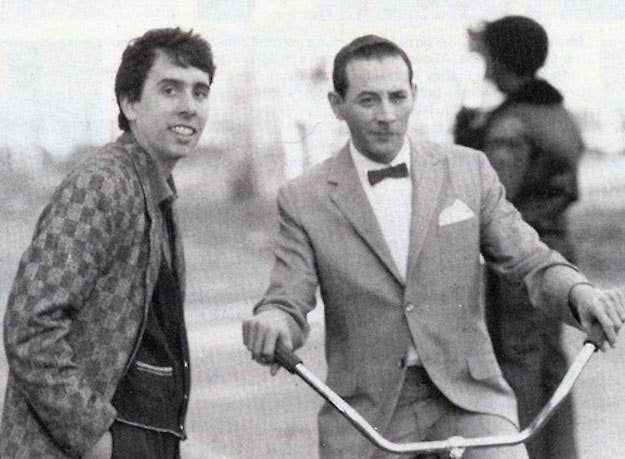 2.
After noticing that most people rode bikes around the studio lot, Paul Reubens asked for his own.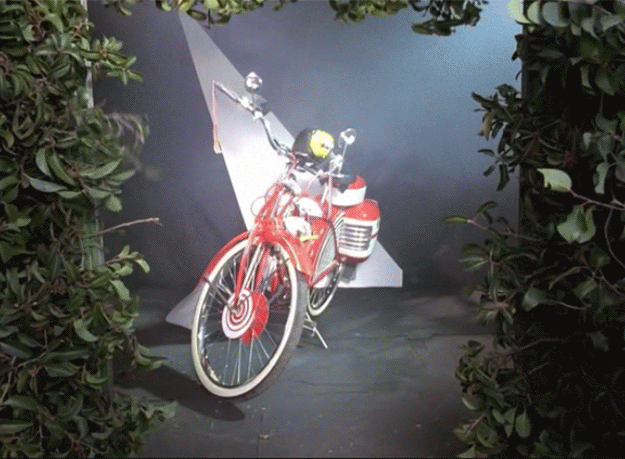 He loved his new 1940s Schwinn so much that he abandoned the script he had been working on and wrote a new one about the bike.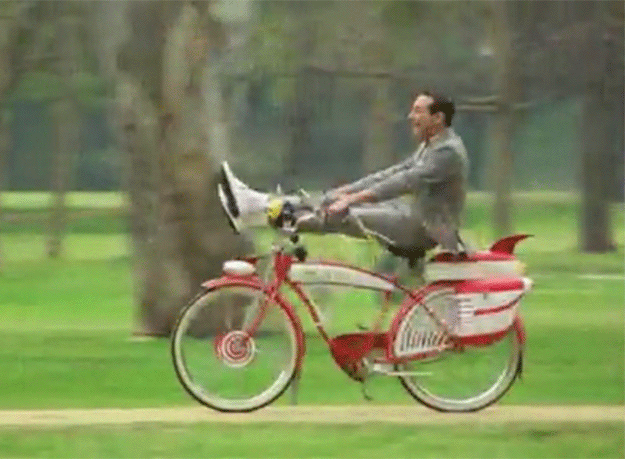 3.
E.G. Daily, who played Dottie, was the voice of Tommy Pickles on Rugrats.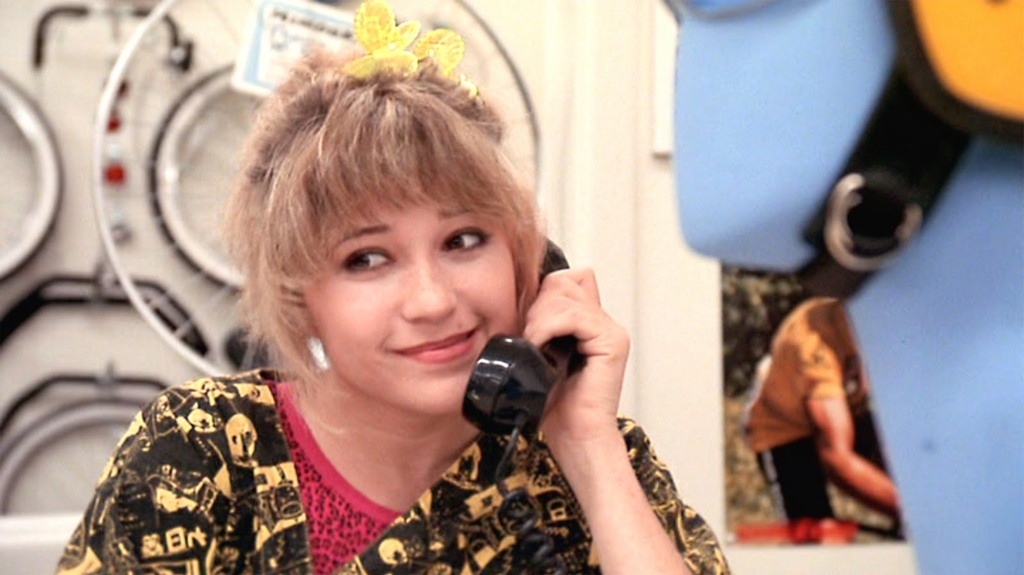 4.
Large Marge didn't blink the whole time she was telling her story in the truck.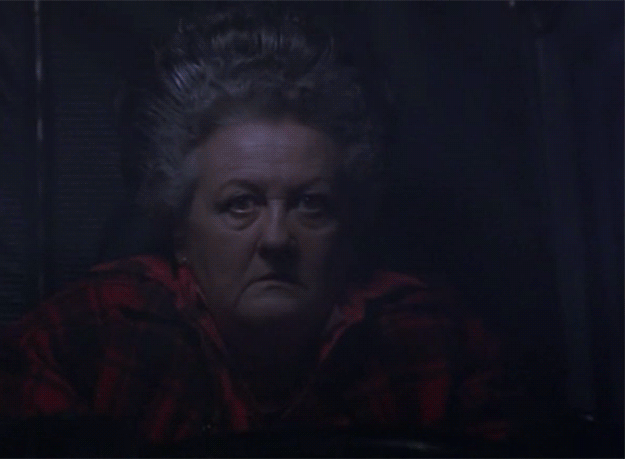 5.
Tim Burton asked Danny Elfman, the lead singer of Oingo Boingo, to score the movie. He was reluctant, but agreed.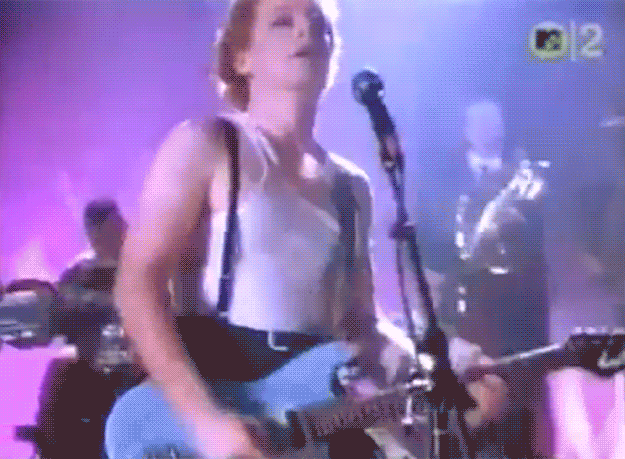 Elfman realized he loved scoring films while working on Pee-wee's Big Adventure and went on to score pretty much everything ever, including the theme song for The Simpsons.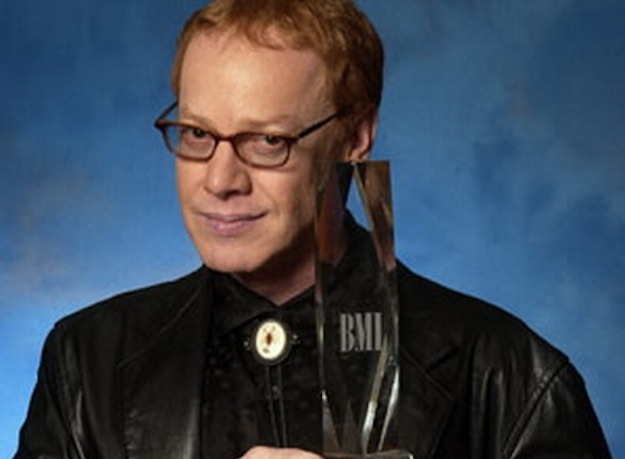 7.
This drive-in...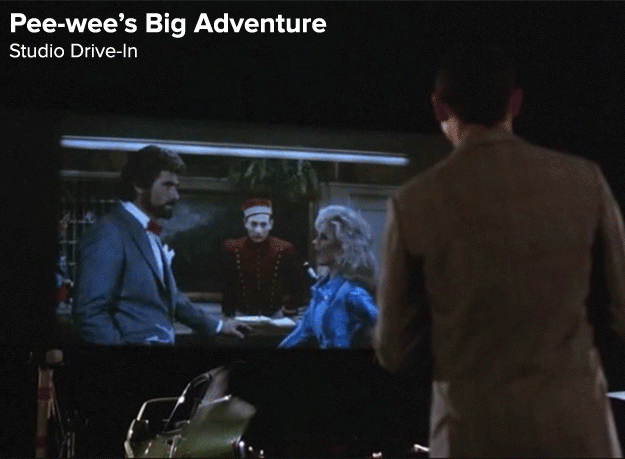 ...was also this drive-in.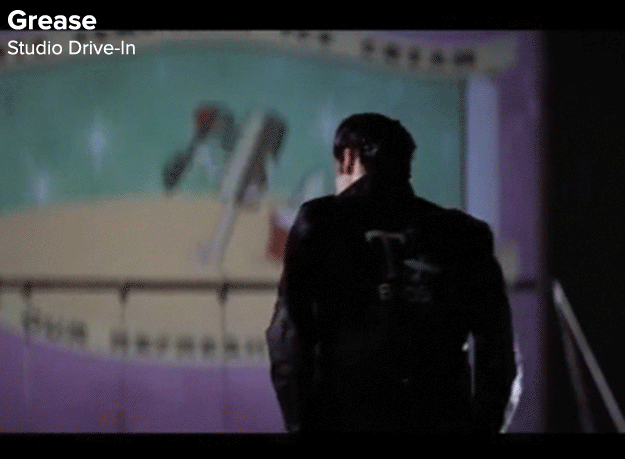 8.
The guy who harassed Pee-wee near the fortune teller's studio was Tim Burton.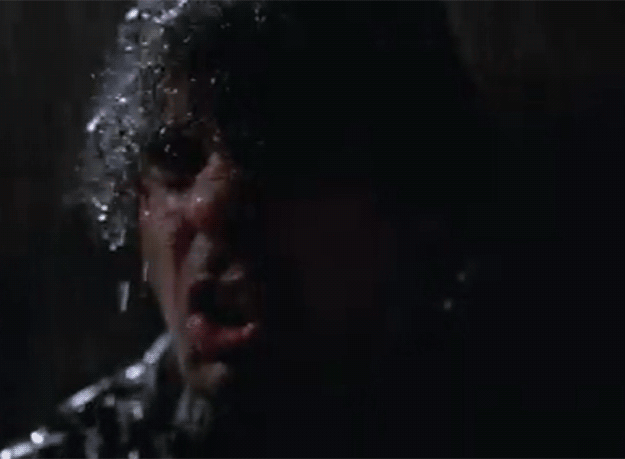 9.
Mark Holton, who played Francis...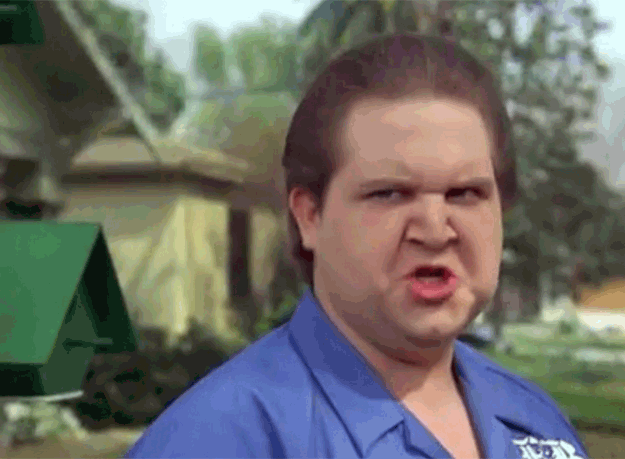 ...was B.M. Fahrtz, promoter of the Poop Tube, on Tim and Eric Awesome Show, Great Job!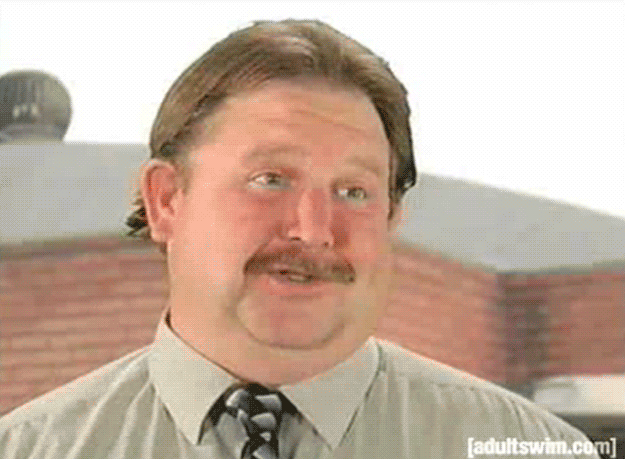 10.
Pee-wee looked particularly ill after his bike went missing because Paul Reubens had the flu.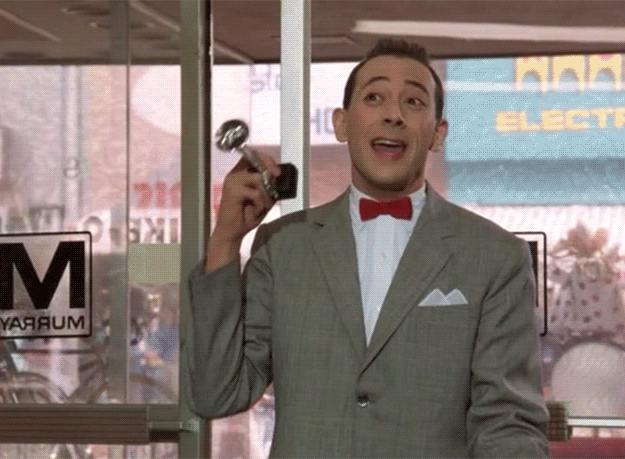 11.
The shop that built bikes for the movie, Pedal Pusher Bike Shop, was offered either $10,000 and no screen credit or screen credit only. They chose the money.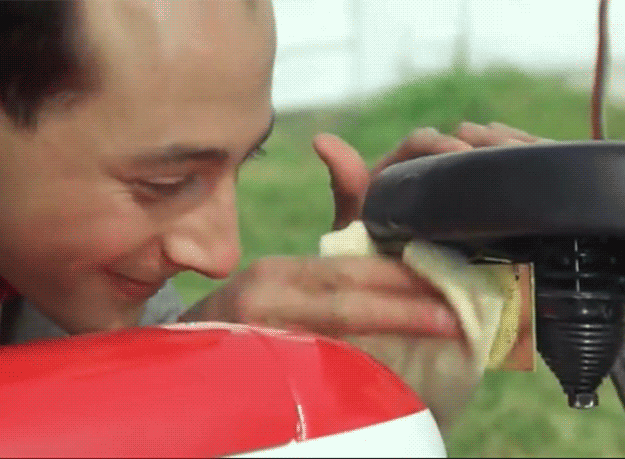 12.
When Pee-wee was hitchhiking to the Alamo, the star on his Texas-shaped sign was actually over Bracketville, the location of the Alamo facade used in most Western movies.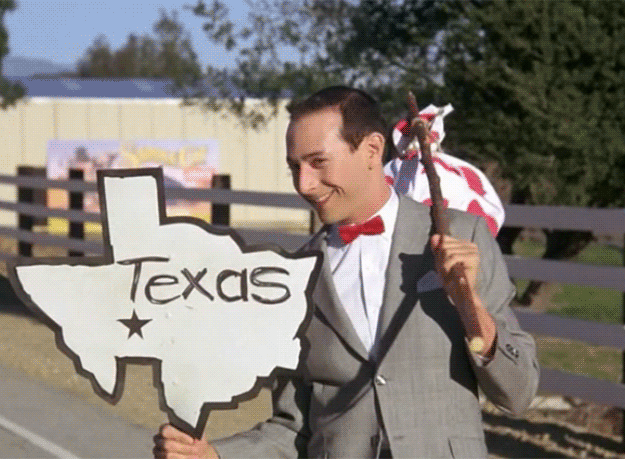 13.
Mario showed Pee-wee two heads in the magic shop. The largest one was magician and occultist Aleister Crowley.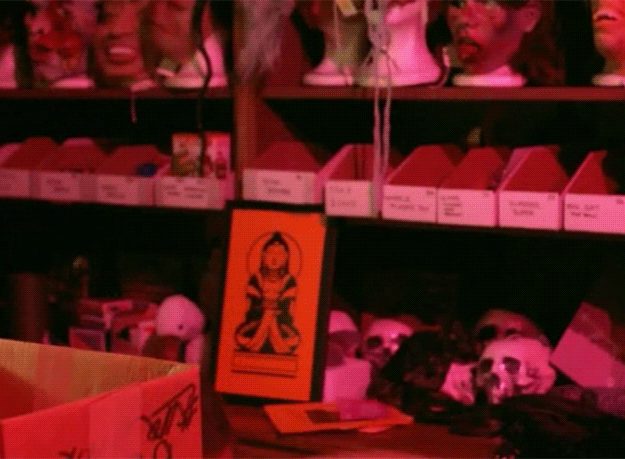 14.
After the success of Pee-wee's Big Adventure, people started sending Tim Burton scripts. One of those scripts was Beetlejuice.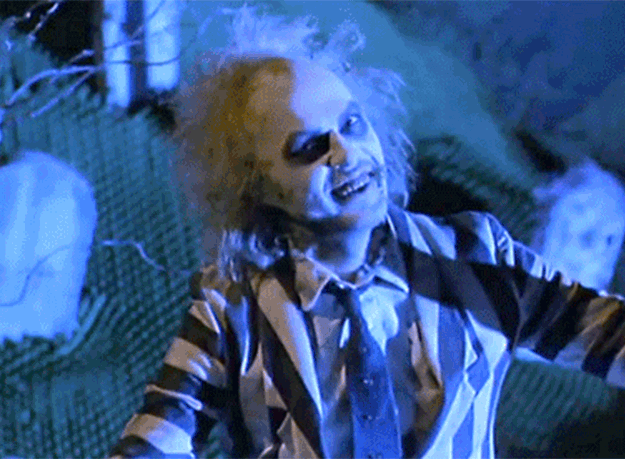 And Warner Bros. asked Tim Burton to direct Batman only because both Pee-wee's Big Adventure and Beetlejuice were so financially successful.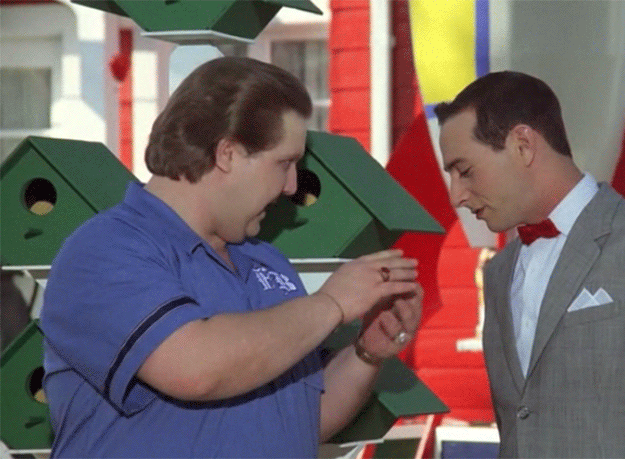 So, without Pee-wee's Big Adventure, we probably wouldn't have Batman...or Batman Returns...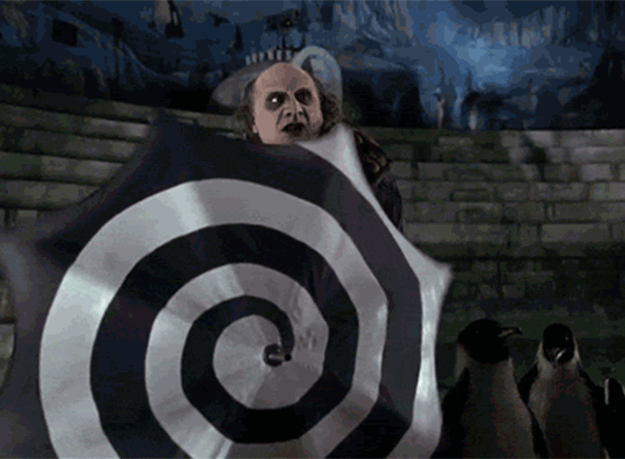 Or Ed Wood...or Sleepy Hollow...or Edward Scissorhands...or Johnny Depp*...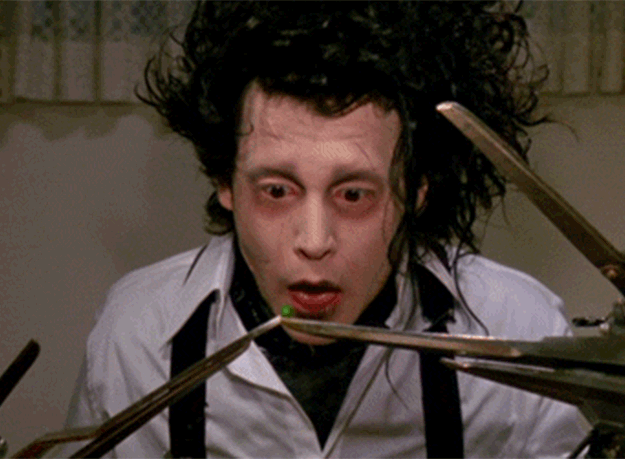 ...or the song that plays in your head when you see this GIF.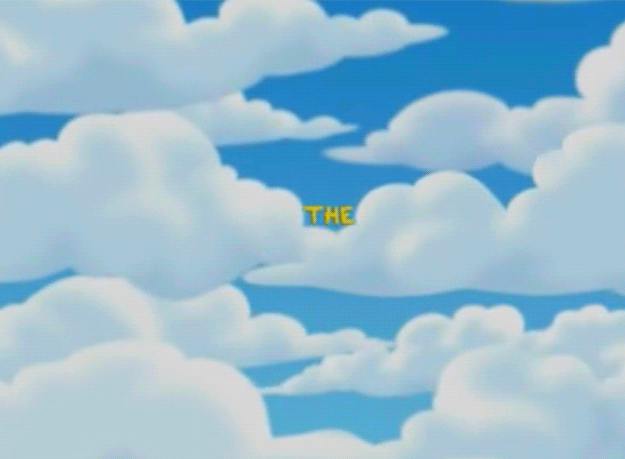 The end.