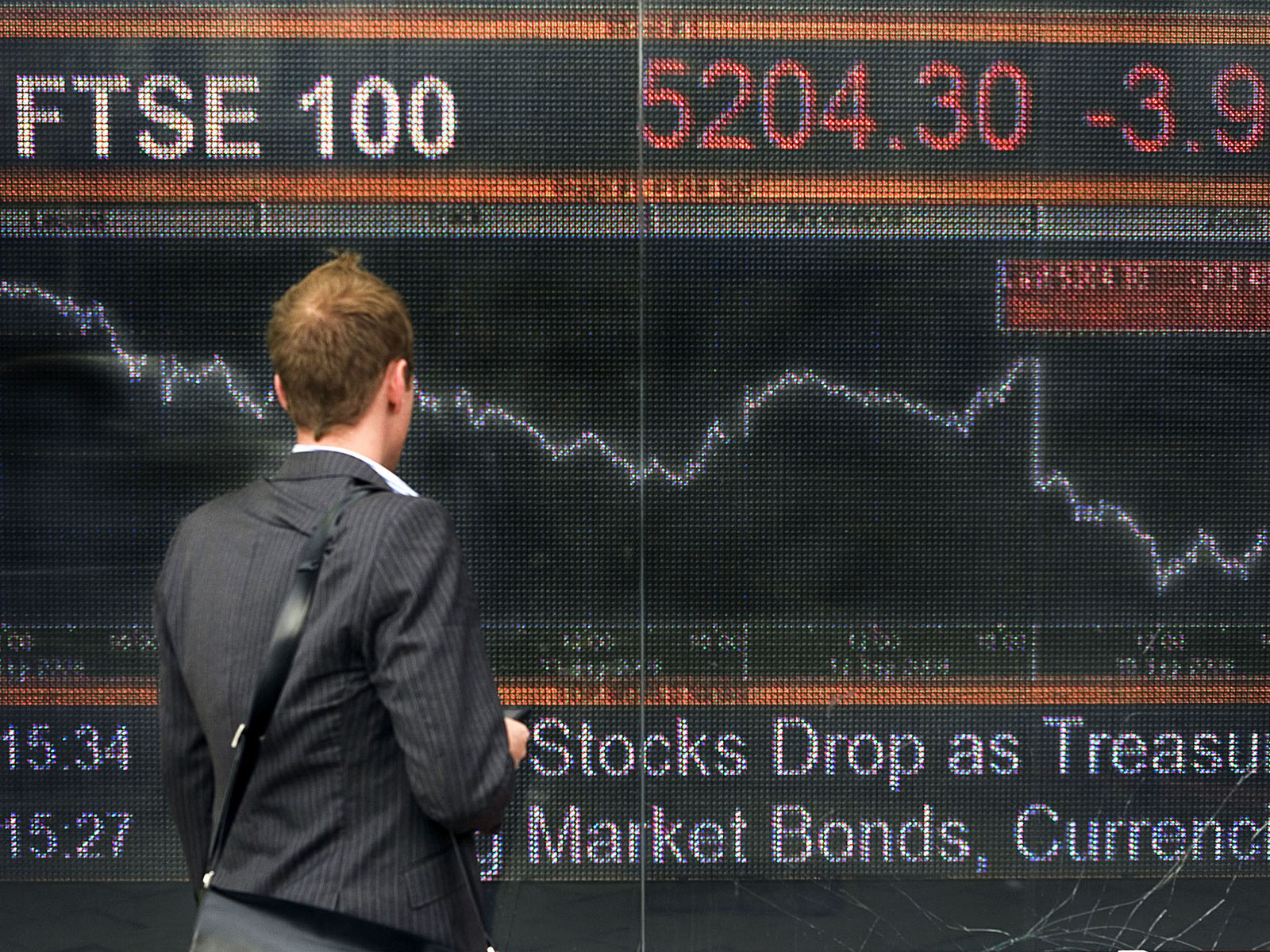 An inverse relationship exists between the performance of the FTSE 100 index and that of the GBP. As the sterling depreciates relative to other currencies, as has happened since June 23, 2016, the FTSE 100 index rallies. The reason for this remarkable trend is the fact that revenues from FTSE 100 index companies are largely generated abroad. As the sterling weakens, foreign revenues are worth more when they are repatriated back home. For UK investors, this bizarre scenario has proven profitable. In an economy which was largely expected to tank after the 52%/48% decision to leave the European Union, the financial stability of the UK remains intact.
There are concerns on Main Street however, and most folks in the UK aren't exactly prospering while stock prices are rising. The reason for this is rising inflation and falling real money wages. For many Britons, the decision by multinational corporations to relocate their operations abroad is a bad omen. Thousands of jobs stand to be lost if banks, automakers, insurance companies and multinational corporations shift their base of operations from the UK to European capitals. Already, we have seen strong evidence of these trends taking place with Goldman Sachs, Morgan Stanley, Bank of America, Wells Fargo, Microsoft, HSBC and others heading East.
The UK is also less of an attractive destination for real estate investors, owing to increased taxes that it is levying on foreign owners, in an attempt to drive down and stabilize property prices for Britons. Embattled British Prime Minister Theresa May is desperate to cling to power and make good on her Brexit promises, however weak her negotiating hand may be. The recent general election has served to embolden Labour under Jeremy Corbyn, while decimating the support base of the Tories. All of this political posturing has undermined the integrity of the UK economy by creating additional uncertainty for investors.
Britain is currently enduing a credit squeeze. Banks are tightening their lines of credit to borrowers given that the UK economy has slowed. This is evident in declining real wage growth and rising inflation figures. We have already seen inflation hitting 2.9% in May, followed by 2.6% in June. This may appear to be good news for the UK, but it means that the Bank of England will push back on its interest rate hike. BOE Governor Mark Carney is likely to take a go slow approach to a bank rate hike and this hurt the GBP, sending it lower towards the 1.30 level against the greenback.
The recent inflation report was bad for the GBP. Saxon Trade equities expert David F. Goldfarb believes that now is the time to take a proactive approach to markets: 'For now, market participants are going to be waiting for the impact of the ECBs meeting. The EUR could rally against the GBP and the USD if president Mario Draghi decides to pull the trigger and reduce monetary accommodation. For the UK however, it's all about the Retail Sales figures. Provided that declines are not too significant the GBP could remain at the critical 1.30+ level against the greenback.'
According to government research, the average British household is saving approximately 8% of their pre-tax £s per annum. This amounts to GBP150 per month. But it's the poorest of the UK who are saving up as much as 10% of their pre-tax earnings at £1,160 per annum. Overall, low income earners are putting away up to 15% of their earnings. Falling real wages are a real concern. PDI levels are down and the government is urging caution as Brexit fears mount.
Here are some important takeaways from the current financial predicament:
* Approximately 33% of Britons have no savings at all
* Most people with savings face declining real money purchasing power
* Most Britons feel their banks offer poor rates and services
* 2/10 of people in the UK would happily not use banks ever again
This post was created by a member of BuzzFeed Community, where anyone can post awesome lists and creations.
Learn more
or
post your buzz!