My Sweet Lil Cakes is a food truck in downtown Seattle.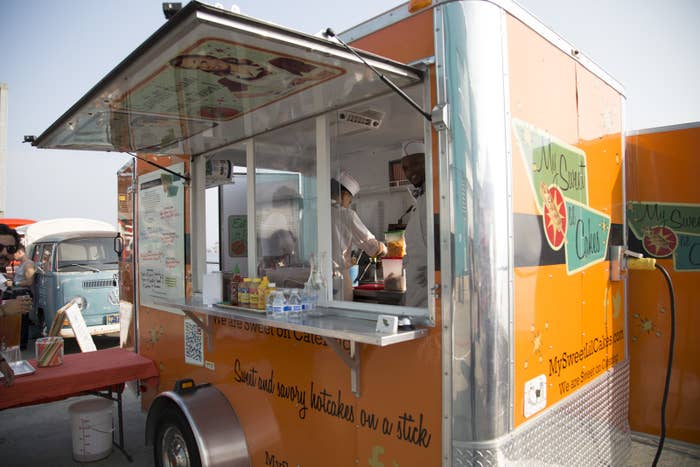 They serve stuffed homemade hotcakes on a stick.
The business is family-owned and operated, and it's pretty freakin' adorable.
And the truck has serious retro vibes.
The crew has incredible style that feels straight out of a 1950s sock hop.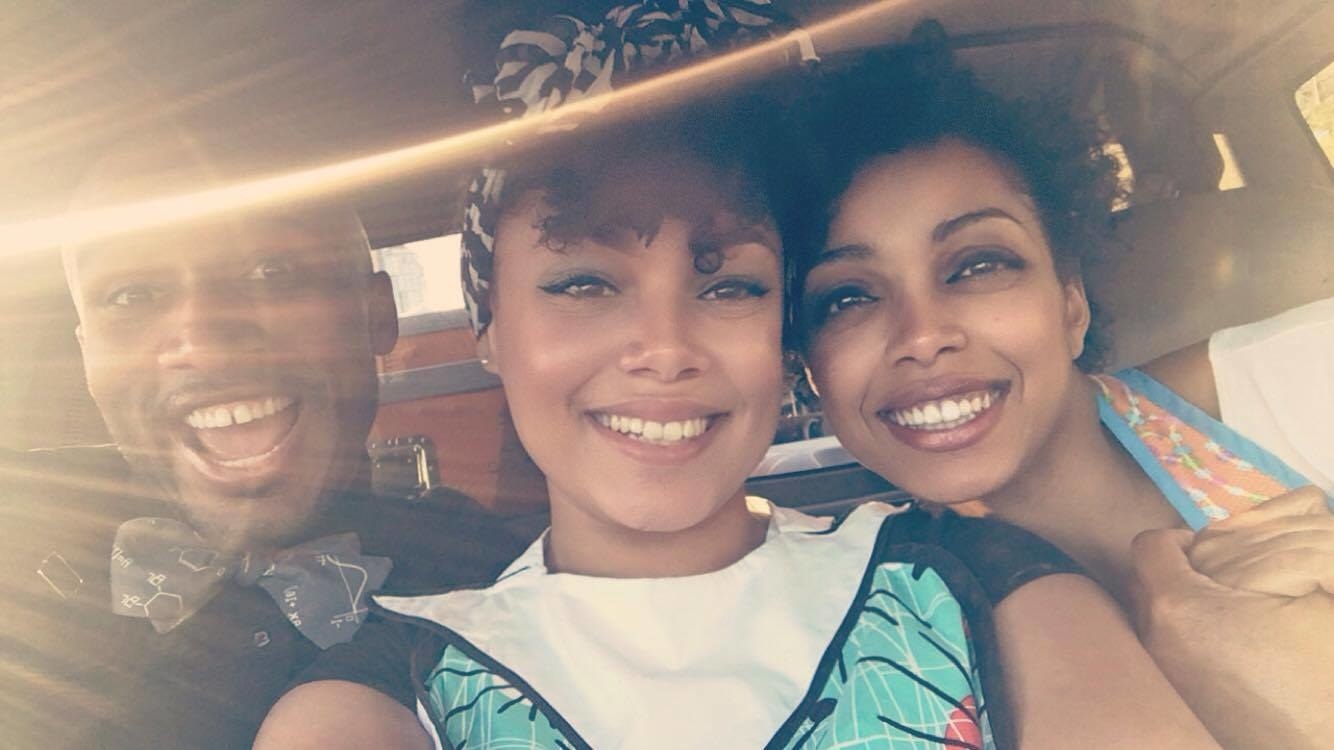 We talked to founder and cool-name-haver Jesse Lee Jetson to get his thoughts on corndogs, verbose Yelp reviewers, and the best way to see his city.
How did you get started?
During my career a a hotel concierge, I had the privilege of eating at nearly every fine dining destination in town. I decided dessert was my favorite course and I've always had the spirit of an inventor, so one day I thought, "Let's give the American Classic corndog a major upgrade."
What's the story behind your 50s aesthetic?
Like every story starts out, I fell head over heels for a woman; I was starry-eyed. She truly embodied the nostalgia of 1950's atomic era and that became my brand inspiration. She definitely was My Sweet Lil Cakes. For sure.
Currently I run the business with my son Jakobi Jetson. I essentially work with the 2016 version of the Little Rascals so there's never a dull moment.


People are seriously obsessed with your food.
Our most loyal followers sometimes border on fanatic level, and we simply delight in their love and lengthy Yelp reviews. And as far as catering goes, I can truthfully say that we attract some of the smartest and most colorful clients in the entire Seattle region!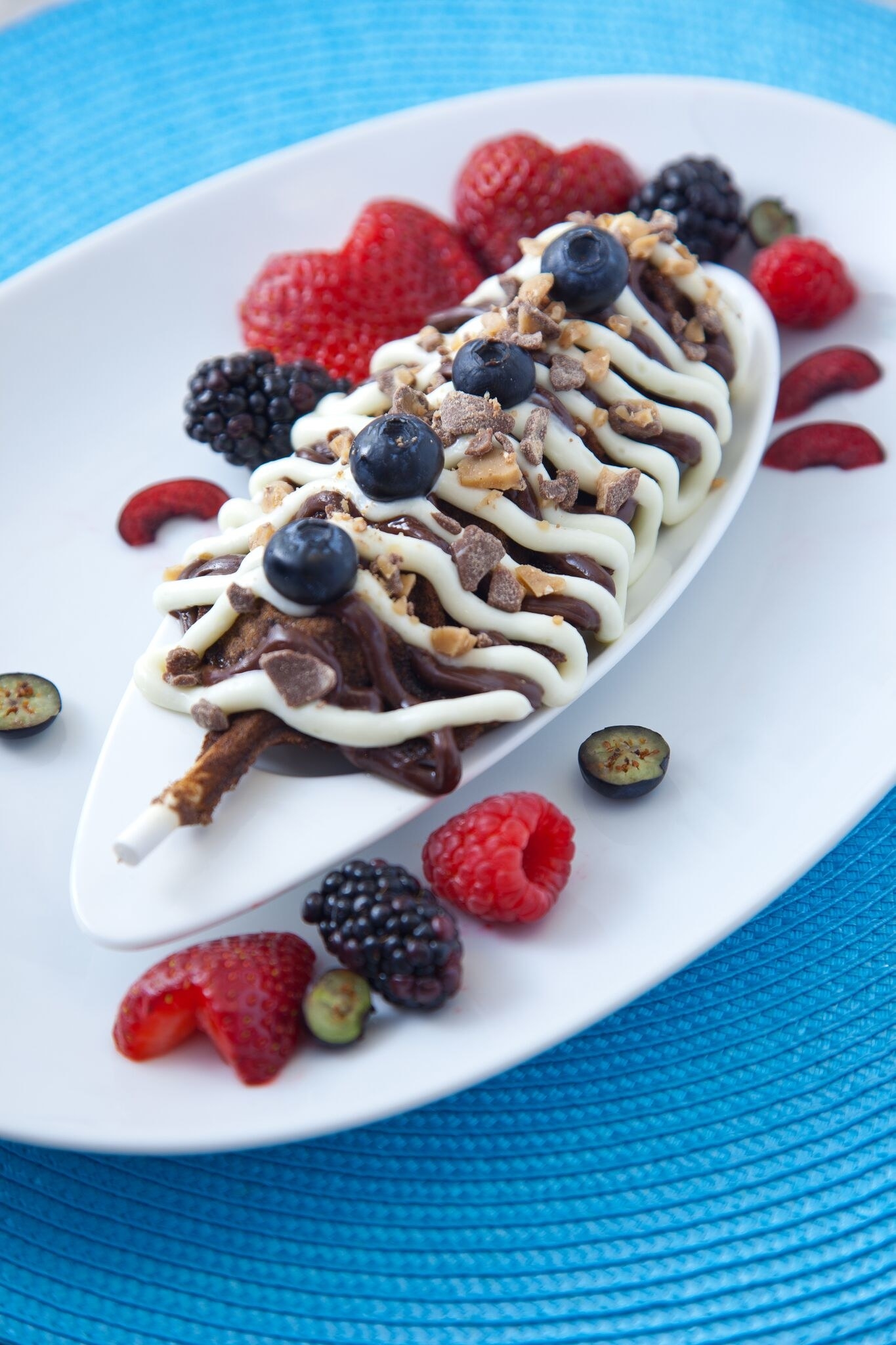 Who are some of the most interesting fans you've met?
Recently a group of adorable Japanese tourists were so excited to find us they screamed and cried and took selfies, they said they came to Seattle just to meet Sweetcakes. It made us feel like super foodie rock stars.

What is the Seattle food scene like?
The food scene holds an incredibly eclectic mixture which reflects the tech/outdoorsy Northwestern culture we've come to love. The people here welcome new ideas and creative choices.

How does My Sweet Lil Cakes fit in with those vibes?
Next to time-established cities like New York, Chicago and L.A., Seattle feels like a "teenager" by comparison. My Sweet Lil Cakes was born just as Seattle, the city affectionally known as "The Town," reached full city maturity. We feel the love and we're just glad to be here.
How long have you lived in Seattle?
I was born and raised in downtown Seattle, first generation of downtown kids. I ran through Pike Place Market barefoot every summer, and climbed every building's fire escape. I really grew up with this city.
What are the top three things you'd tell a Seattle visitor to do?

Since humans cannot survive on hotcakes alone (debatable, but let's pretend), what are your other favorite things to eat in Seattle?
That answer is always in flux. It's like asking, "What's your favorite song?" — my answer totally depends on my mood or the weather.

I follow up-and-coming super chefs like Tarik Abdullah (Black & Tan Hall) and Chris Lobkovich (Quinn's), but local icons like Ethan Stowell (Tavólata) & Tom Douglas (Dahlia Lounge) offer a wide variety of high quality food experiences if you are just passing through town.
Of course, if you want to taste one of the best desserts on the planet that also happens to be vegan/gluten free, Silver Slice Bakery makes mouth miracles happen.

Visit My Sweet Lil Cakes at 1208 Pine St, Seattle, WA 98101, and save this map featuring Jesse Lee's Seattle suggestions.
Header image via Thinkstock.