Hi! We love wine.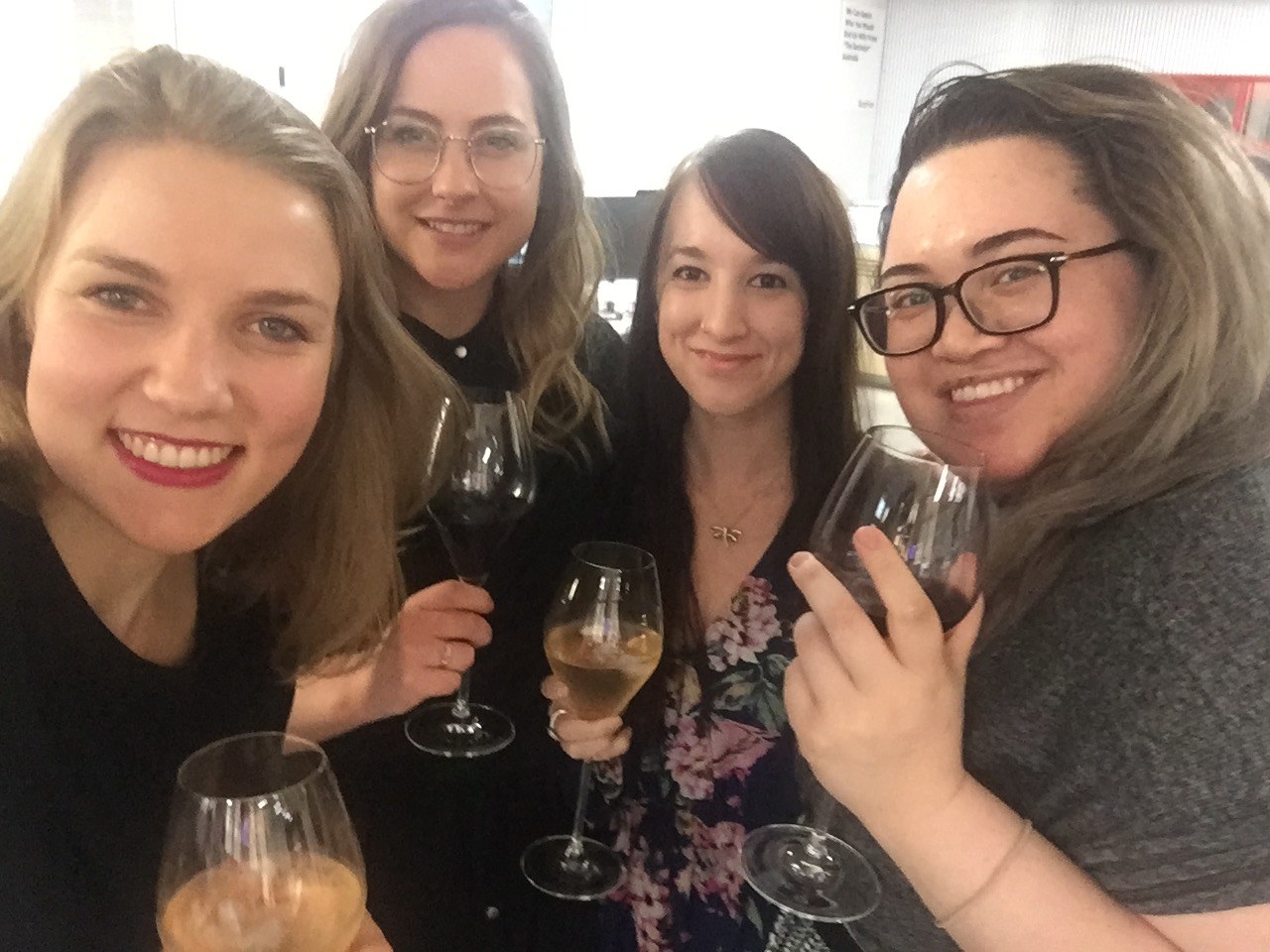 So when we found out that an Aussie winery had the most-awarded wine IN THE WORLD, well, you can bet your ass we wanted to try it.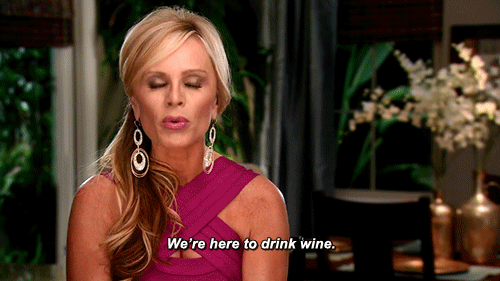 Yep, this humble $20 bottle of red is the most-awarded wine, from the most-awarded winery in the world.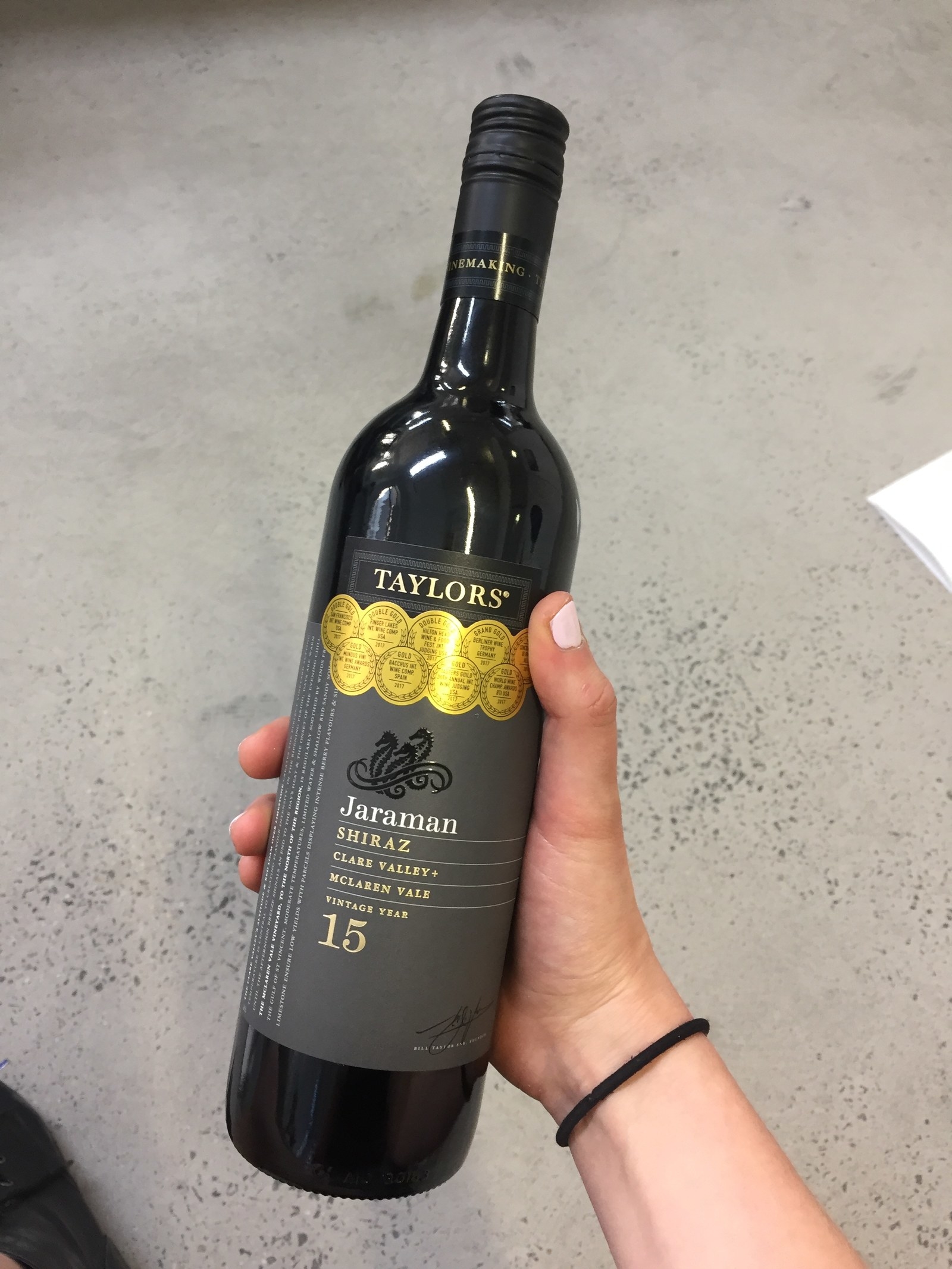 Now, we're not wine connoisseurs or anything. I have no idea what a Jaraman is, and honestly I wouldn't be able to pick a Shiraz out of a line-up. But we do know what bad wine tastes like, as we've all been known to enjoy a goon sack in our youth*.
So we decided to compare the pair, and see if we could taste a difference.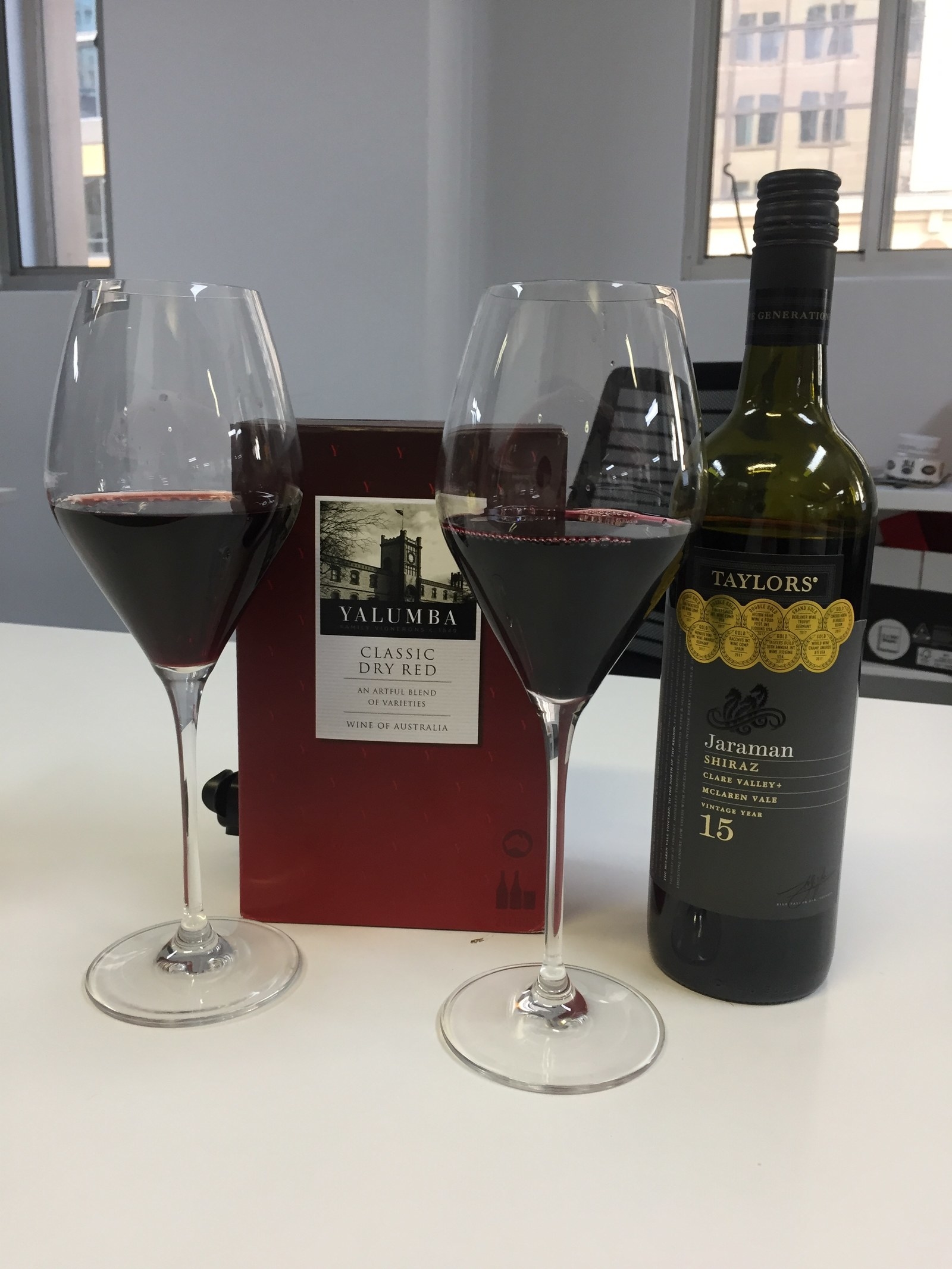 Three of the four of us could taste which one was the goon and which was the ~real wine~.
Though most of us kinda secretly preferred the taste of the cheap wine. The Taylors is a very strong red and we're more white and light red wine gals.
It's also a pretty good one to take over to a friend's place if you want to impress them by having fancy wine tastes.