The Kardashians Re-Created Their Season 1 Intro And It's Incredible
Kim is still always late...
If you've been watching Keeping Up With the Kardashians since the beginning, I'm sure you remember the show's TRULY ICONIC opening credits.
After a few seasons, the credits were scrapped and eventually replaced with a much glammer (but much more boring) alternative.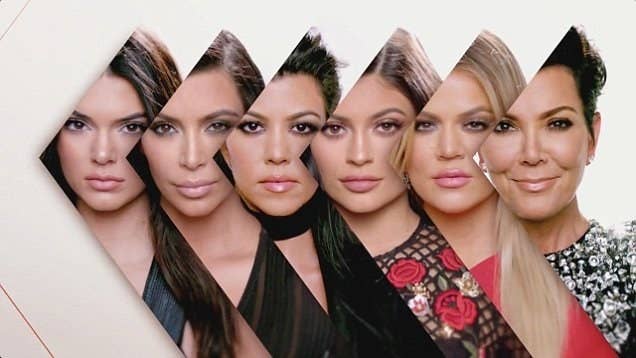 But hold up! To celebrate the show's 10-year anniversary, the famous family has re-created the opening sequence.
Then they all convene in front of the same backdrop, and of course, Kim is late.
The KUWTK 10th Anniversary special airs this Sunday to kick off Season 14, on E!